Food Photo Affair Unveils Lineup for 3-Day Food Photography and Styling Conference in Napa
The November conference will include keynotes from Virginia Willis, Christian Gill and Steve Legato, interactive workshops, food and wine excursions and a best-in-class food photography exhibition.
Food Photo Affair, the only food photography exhibition created, run and juried exclusively by food photographers, stylists and other food photography pros, today announced the full program for its first three-day conference. Featuring keynotes from industry experts, 60+ workshops focused on food stylists' and photographers' most common challenges, food and wine excursions, a silent auction benefiting The Hunger Project and more, the conference is a must-attend for photographers, stylists and bloggers who live and breathe food photography.
Registration is now open for the 2021 event, which will take place Nov. 19-21 at the Meritage Resort and Spa in Napa, California. Visit FoodPhotoAffair.com to register for the conference. Registrations must be completed by August 31.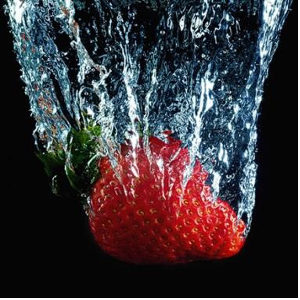 KEYNOTES
Each day of the conference will feature keynote presentations from top industry pros. Provided by Virginia Willis, Christian Gill and Steve Legato, this talented group brings a unique perspective on the food world and an impressive catalog of cookbooks, television appearances and award-winning photography.
Virginia Willis is an award winning chef, cookbook author and the talent and chef-instructor for the digital streaming platform Food Network Kitchen.
"No one is more passionate about food than the industry professionals who work with it every day," Willis said. "I'm thrilled to be a part of a conference that celebrates their work and offers the opportunity to learn new skills and make new connections."
Steve Legado is an award winning food photographer whose work has appeared in Vanity Fair and The New York Times, as well as James Beard-winning cookbooks such as Guillermo Pernot and Aliza Green's Ceviche!.
"Food Photo Affair 2021 looks amazing, and I fully expect to be sparked and inspired by the incredible range of speakers and scope of workshops and demonstrations," said Legado. "It's a rare chance to meet and share ideas with colleagues we admire, to build a sense of community, and to hone our skills and knowledge in the craft we love. Plus, it's all happening in Napa!"
Christian Gill is a Cincinnati-based award winning chef who has made multiple appearances on popular Food Network programs, including Guy's Grocery Games, Guy's Big Project and Giada De Laurentiis's
Ultimate Thanksgiving Challenge. His first concept, Boomtown Biscuits and Whiskey, is nationally recognized and critically acclaimed elevated Comfort Food restaurant.
"Food photographers and stylists are culinary heralds that continue to elevate and captivate," said Gill. "I'm excited to help Food Photo Affair celebrate their great work and to share my story with the many talented attendees."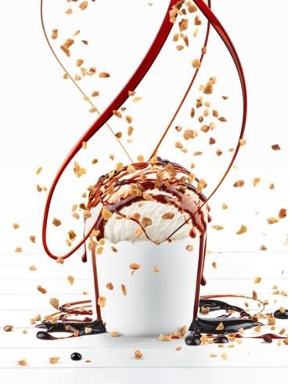 WORKSHOPS
MC'd by wellness expert Lennis Perez and Food Photo Affair founder Jeffrey Martin, the 2021 program is packed with interactive workshops and demonstrations, lively food photography discussions, engaging speaker panels and a host of networking opportunities with some of the most respected names in the industry. Informative, hands-on workshops will cover everything from how to use artificial light and whether to work with an agent to styling for TV and video. Workshop presenters include Christina Peters, Patti Schumann, Denise Vivaldo and Jamie Tiampo, among others. A full listing of workshops and presentations can be viewed here.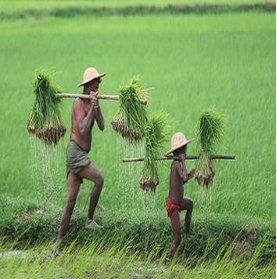 EXHIBITION
The 2021 exhibition allows food photographers and stylists a chance to showcase and gain accolades for their work from an esteemed panel of 15 internationally acclaimed judges. Among the judges: James Beard Award-nominated Jeff Kauck, James Beard Award finalist Victoria Granof, and food packaging and design expert Chris Chong, CEO of New Zealand's Redcactus Design Limited.
With 15 categories—ranging from "Food in the Field" to "Splishes and Splashes"—and up to $13,000 in cash prizes, the exhibition and contest will be the culmination of the three-day affair.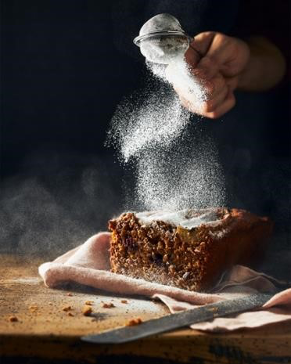 HUNGER PROJECT SILENT AUCTION
Inspired by its mission to eradicate global huger, Food Photo Affair has selected The Hunger Project as its 2021 charitable partner. In addition to a $14,000 contribution, the event will donate all proceeds from a weekend-long silent auction that features items such as dinner for two at the French Laundry, a food stylist kit and a CIA bootcamp of the winner's choice.
"The problem of poverty and hunger cannot be solved through just food, clothing or shelter," said Jeffrey Martin, professional food stylist and Food Photo Affair founder. "Instead, we know that people are the solution, and we believe in The Hunger Project's principles of transformative leadership, gender equality, sustainability and empowered social transformation to combat these global challenges."
Food Photo Affair is made possible through the generosity of sponsors: Ferrari-Carano, Lodge Cast Iron, Fortessa Tableware, Smashmallow, Phoode, Dantastic Food, Rodney Strong, Sisu Cinema Robotics, Permission Machine and The Culinary Institute of America (CIA) at Copia.

About Food Photo Affair
Food Photo Affair offers professional development and recognition for best-in-class food photographers, food stylists, food bloggers and other food industry professionals. The three-day conference provides professional development workshops, lively food photography discussions, engaging speaker panels, and an informal environment for professional networking. The exhibition offers attendees and others a chance to show their work and gain worldwide recognition among an audience of peers and pros. Learn more at FoodPhotoAffair.com
Suggested posts you might be interested in: