Food Waste in Commercial Food Photography and the App that is Changing That
As a professional in food photography industry, I see a lot of waste. It's not just a few bags of salad here or a tomato there. No, on larger shoots it can sometimes be pantries and pantries worth of food and I can't help but wonder about the difference this food could make in the lives of those who really need it, particularly in countries where food is a scarcity.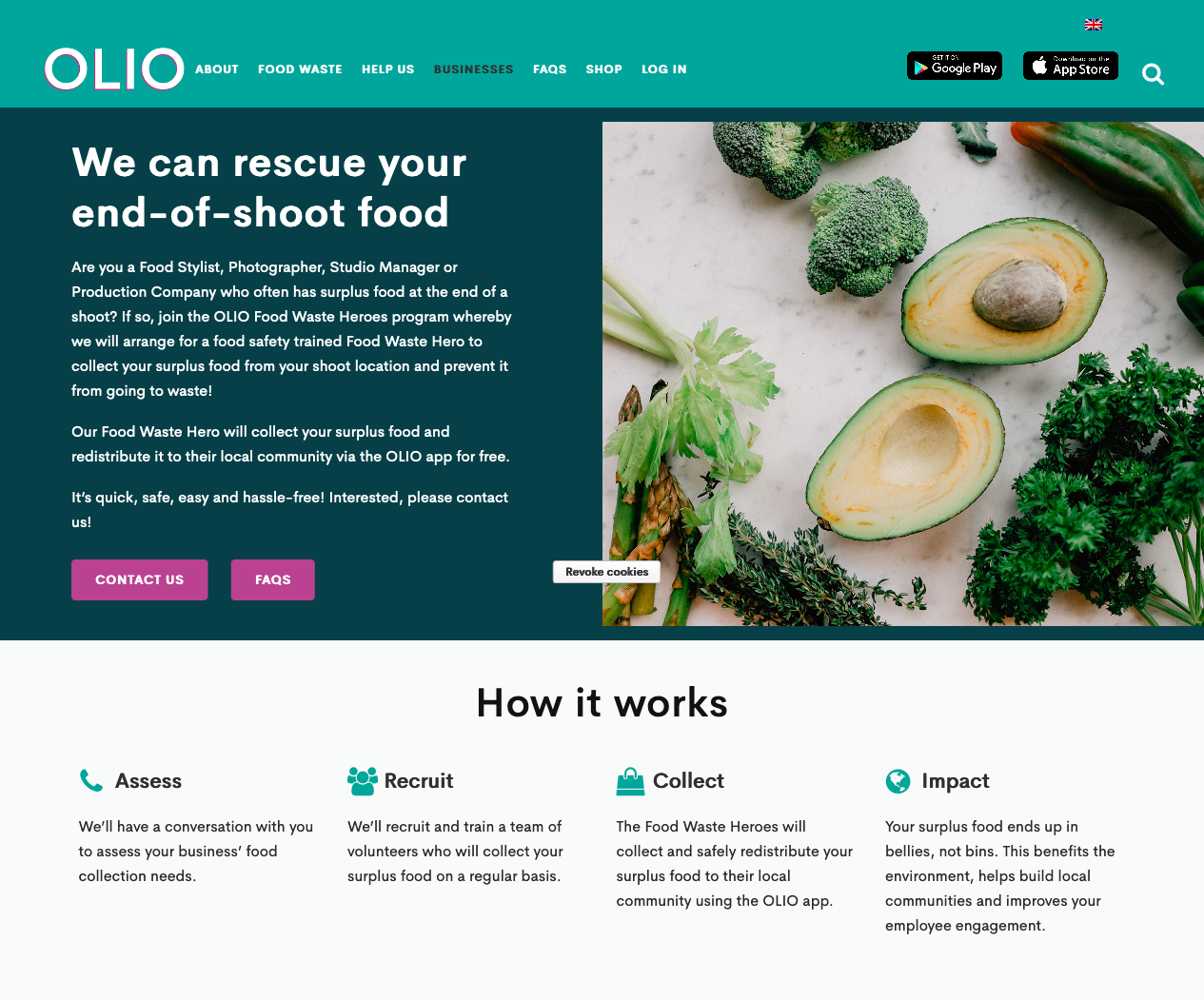 Are you a food stylist, producer, studio manager, food photographer, creative director or a production company who has been concerned about the amount of food waste in commercial food photography industry? A few young entrepreneurs are thinking in new ways of dealing with food waste in many spaces including commercial food photography and have come up with what they think is a solution.
Enter into the scene, the OLIO App!
We, in the commercial food photography industry, have all seen a surplus of food at the end of our shoots, and OLIO has an easy solution for UK based Stylists, Photographers, Studio Managers and Production Houses. OLIO says, "Join the OLIO Food Waste Heroes program whereby we will arrange for a food safety trained Food Waste Hero to collect your surplus food from your shoot location and prevent it from going to waste! Our Food Waste Hero will collect your surplus food and redistribute it to their local community via the OLIO app for free. It's quick, safe, easy and hassle-free! If interested, please contact us!"
As stated on their website, "OLIO connects neighbors with each other and with local businesses so surplus food can be shared, not thrown away." If you are a UK based business in the food photography industry or any other food related business you can become a Zero Food Waste Partner. OLIO's Food Waste Hero program can be a great sustainable solution for your business.  All you need to do is fill out a quick form and they will take care of the rest!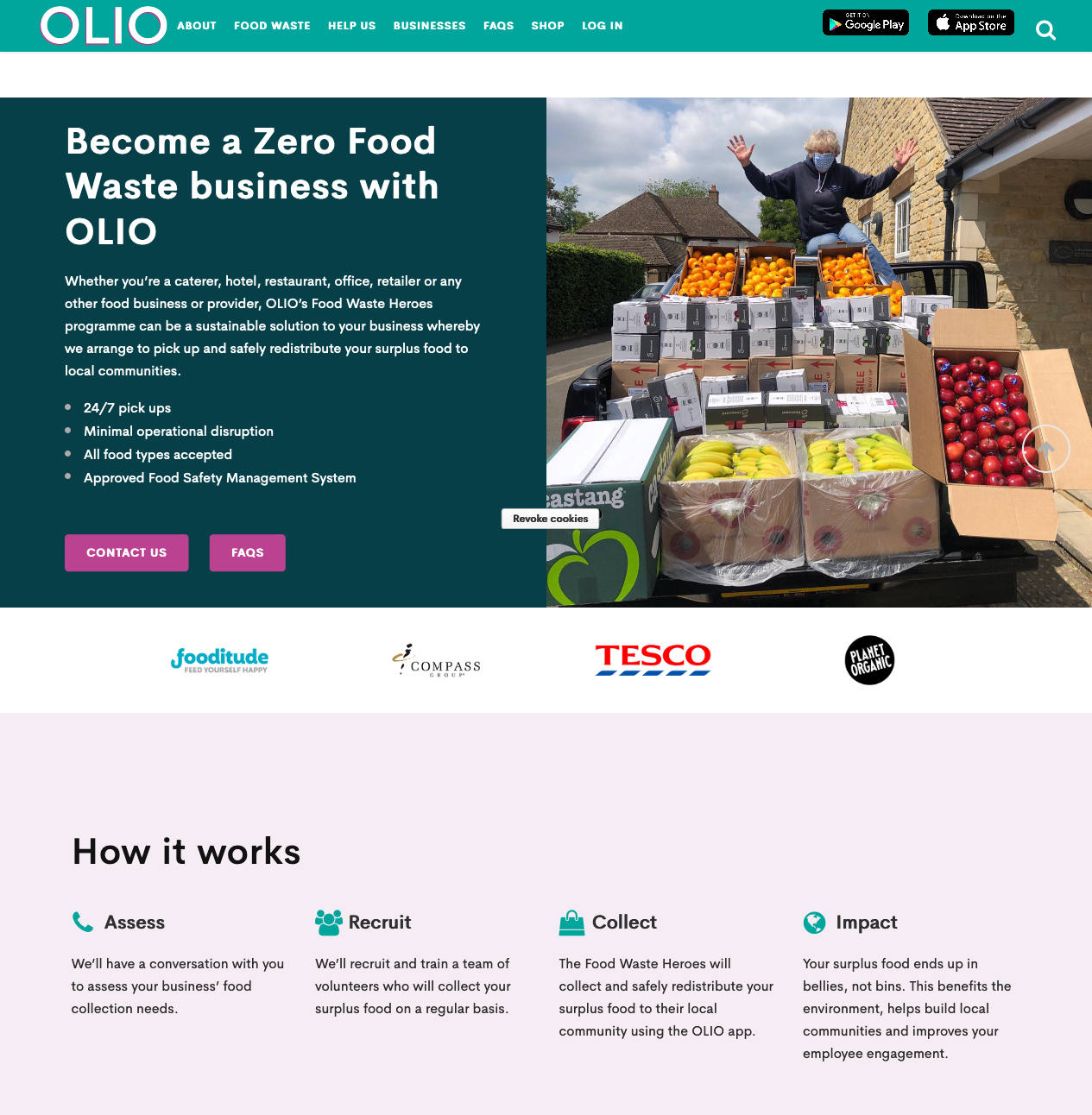 This isn't just for the super large corporations, it could also be food nearing its sell-by date in local stores, spare home-grown vegetables, bread from your baker, or the groceries in your own fridge when you go away. For your convenience, OLIO can also be used for non-food household items too.
OLIO is super easy to use! You just simply snap a photo of the item or items you are looking to share, open the app, add a quick description, when/where the items are available for pick up and you're done! If you are interested in picking up the items, simply just open the app and browse the listings available in your area. Everything can be arranged through the private message on the app.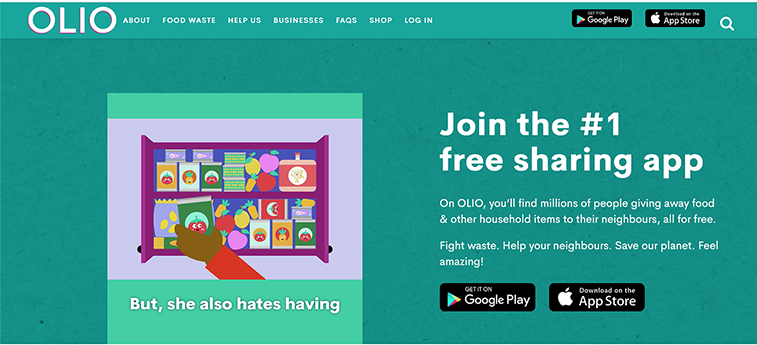 Tessa Clarke and Saasha Celestial-One, the founders of the OLIO app, both absolutely hate seeing anything go to waste and from young ages had such a passion for renewing and reusing. For OLIO to grow they need more people to download and be active on the app. OLIO is a little bit of the chicken and egg situation. To get things really going, it's important to share your passion for eliminating food waste. You can help by using the app, donating unused and unopened food, speaking about it on your social media channels and to mentioning the app to others in the commercial food photography space.
OLIO is a clever idea which means, if it has users, it can work anywhere in the world and one day completely solve the problem of food waste in commercial food photography. Download it today and try it out!
Beth Fuller is a contributing writer to Phoode. She is Boston based food and product photographer who creates vibrant and eye catching imagery for brands to increase their revenue and sales.
Suggested posts you might be interested in: