Phoode in a Nutshell
Hi,
I'm Marta, the founder of Phoode [foodie]. I'm here to invite you to explore it and help me with its beta testing. (https://phoode.com/)
What is Phoode?
Phoode is a free-to-join networking marketplace and creative talent search engine that's custom designed to connect food-focused creative professionals with clients who need their specific skills. And Phoode makes the process as easy as scrolling through Pinterest.
(https://phoode.com/search/profiles)
Phoode's primary mission is to help clients find and hire the right food creative.
If you have any food-related creative projects in your portfolio, or you are looking to hire someone who does, this is the platform for you to join (it's free).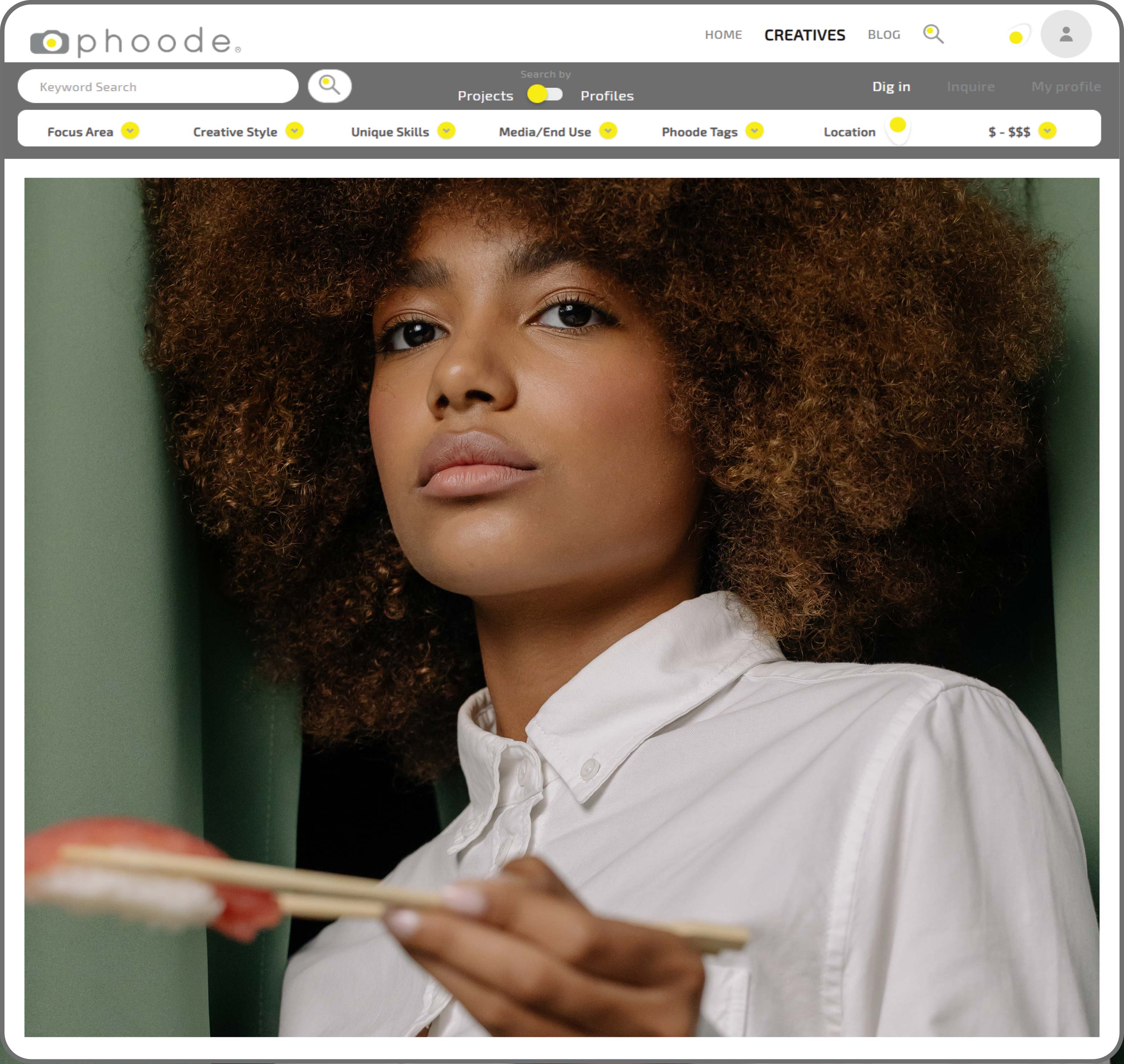 How does Phoode work?
Creatives can custom tailor their profiles and creative projects to highlight their particular set of skills, and describe the creative food projects they want to be hired for.
Clients can quickly filter by profession, creative styles, skill types, and other food-specific criteria to quickly narrow their talent search.
Phoode brings to the table industry-relevant search tools and a level of granularity that generic freelancer sites and networks can't match.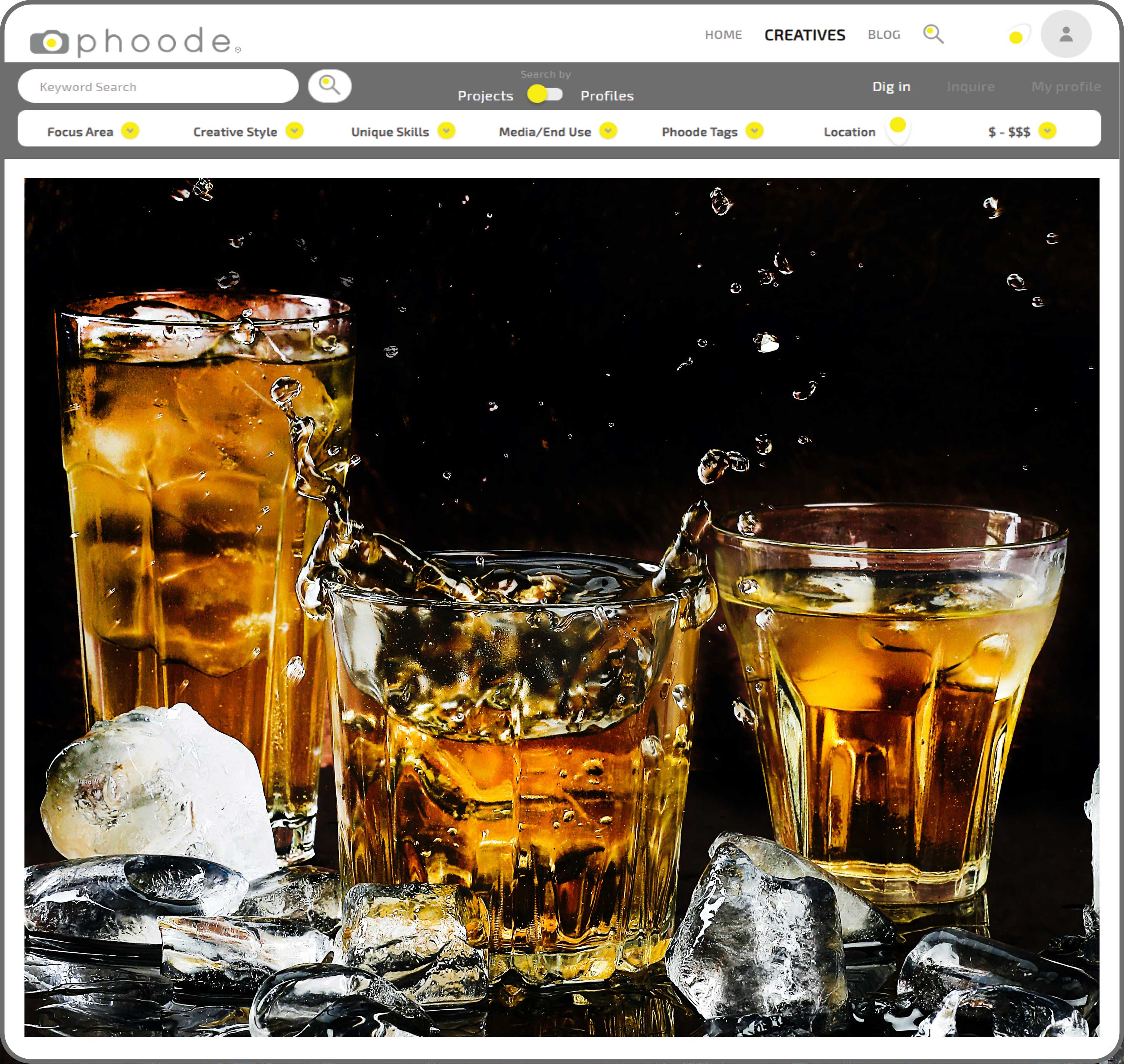 Who is Phoode for?
Phoode is custom-designed for two specific groups:
Creatives who produce creative content and services focused on food.
Clients in the advertising, publishing and food industries who need and hire food-focused creative talent.
JOIN Phoode if you are interested in selling or buying creative food-themed work in the following creative areas:
• Food Animation
• Food Arts & Crafts
• Culinary Arts
• Design
• Directing
• Fine Arts
• Food Illustration
• Food/Beverage Photography
• Food/Beverage Styling
• Acting/Modeling/Performance (food related)
• Food Video/Cinematography
• Food Writing
• Food Marketing Influencers
• Food Blogging/Vlogging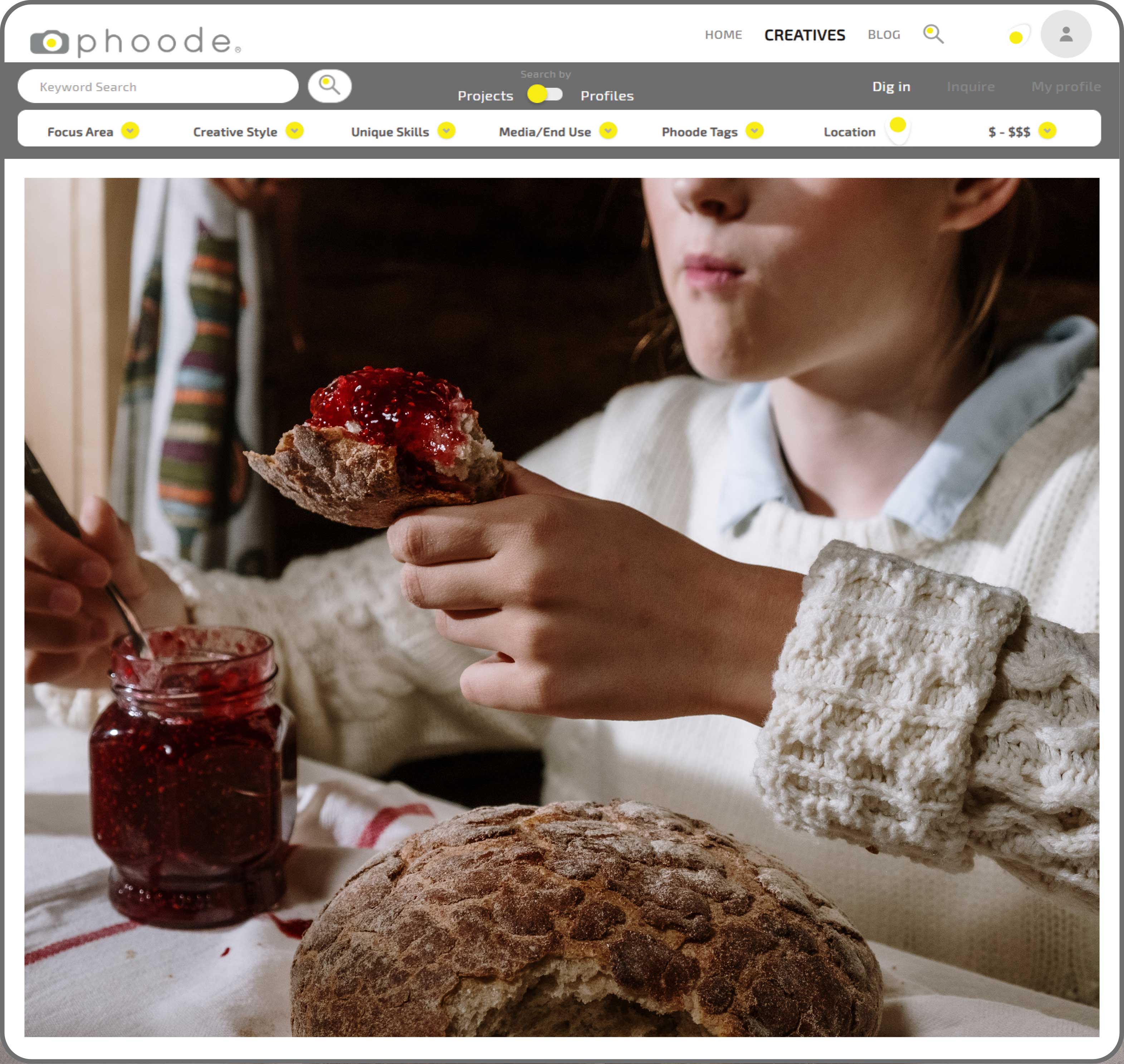 Phoode Blog
If you seek to get involved with Phoode in more meaningful way, I always welcome new Phoode blog contributors. Particularly people who are passionate about food used as a creative prop or creatives who already work with food industry clients and can share their professional stories and experience. I believe that there is no better educational experience than that. Our readers are interested in real case studies, BTS stories, etc. We want to share your creative food experience with other food creatives and clients.
Learn more about Phoode:
https://phoode.com/blog/help-to-build-a-marketplace-for-food-creatives-clients-phoode/
I look forward to meeting you as a member, a blog contributor or just to hear your feedback on how to make Phoode a better place.
Please don't hesitate to contact me if you have any questions or have a recommendation on how the platform could work better for you.
Most of all, I really appreciate your support!
Marta Fowlie
CFO – Creative Food Officer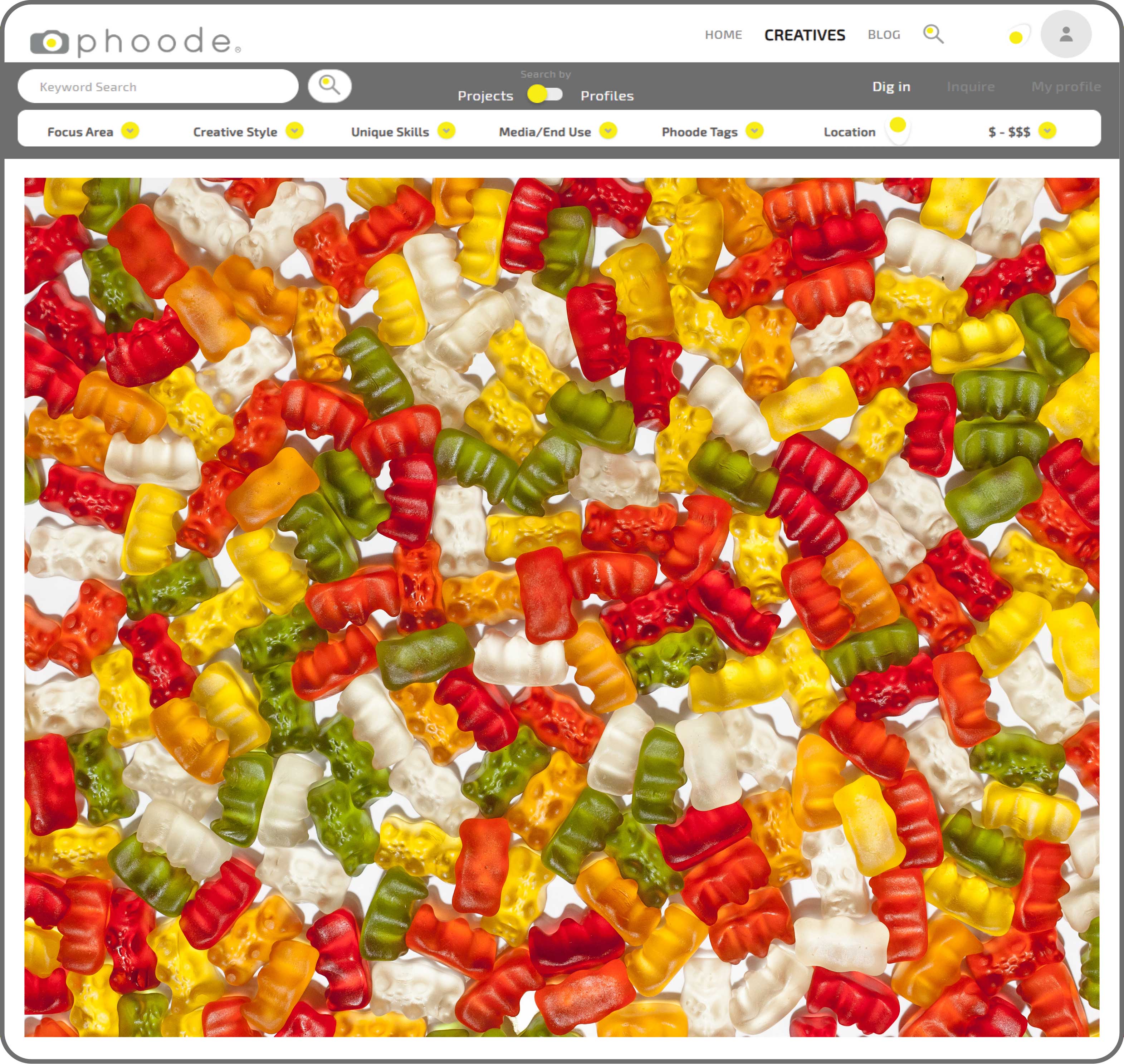 Suggested posts you might be interested in: