Kitchen Bouquet is the Food Stylist's Miracle Maker
Learning how to style food is an art of experimentation and improvisation. As much as we it, it never looks as good on film as it does in our mind's eye. So, professionals have to adopt tricks to get their images looking better than we can imagine. One of the most crucial tools to sprucing up your spreads? A pantry staple capable of multitasking on set
Maybe you've seen it passing through the baking aisle of your favorite grocery store. Perhaps your mother uses it for her famous gravy recipe. But Kitchen Bouquet is much more than a kitchen condiment to food stylists. As a browning agent and seasoning sauce, the additive has been in production since the 1870's.
Made from a blend of herbs, vegetables, caramel coloring, and water, home cooks love it for its mild savory flavor. But, what most people don't realize is that the sauce has an entirely separate following and purpose among the styling community.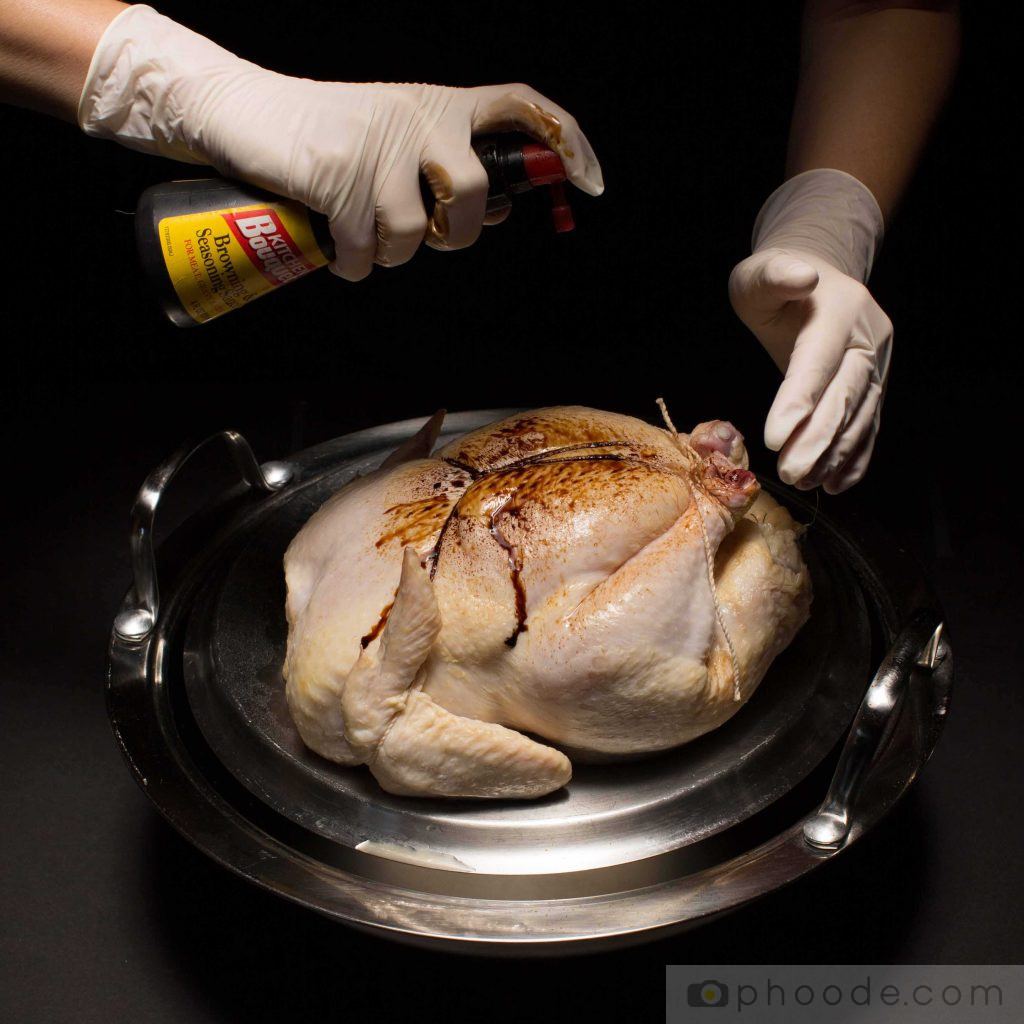 So, what exactly can you pull off with a few drops of Kitchen Bouquet? For starters, it can be used to perfectly caramelize just about anything from vegetables to slices of toast. For that alone, it's an incredibly valuable tool. In theory roasting food in food styling may seem pretty straightforward. But when a paycheck is on the line, one can't afford to use a subject that looks raw or burnt to a crisp. Kitchen Bouquet removes any guesswork from the equation.
It's also particularly useful for working with poultries and meats that would normally take a significant amount of time to fully cook. The arduous task of browning a bird can be whittled down from a few hours to a few minutes. For stylists little time to spare, this feat is nothing short of a miracle.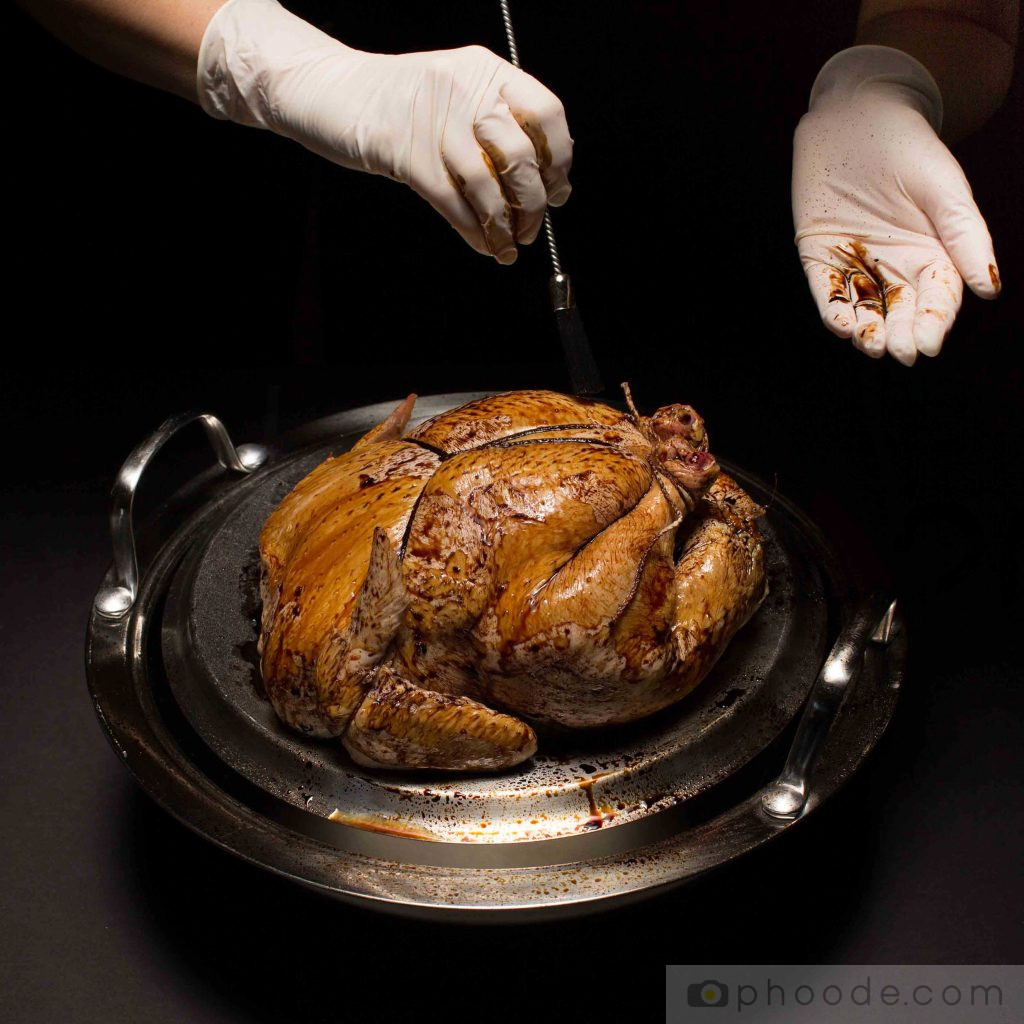 Sure, maybe the condiment can't turn water into wine. It can, however, turn water into "coffee" with just a few drops. In all honesty, the possibilities that this liquid gold opens up are endless.
If you're roasting food in food styling but can't grab a bottle of Kitchen Bouquet en route to your set, don't fret. There's actually a number of substitutes that can accomplish the same task in a pinch. Gravy Master and Maggi seasoning are two fairly poplar alternatives available in most food markets.
Our message is simple – never underestimate the value of those bottles buried in the darkest depths of your kitchen cabinet. If you're lucky (and a little creative), they could elevate your next food photoshoot and save some precious time.
Suggested posts you might be interested in: