The Colorful Influence of Sophie Calle's Chromatic Diet on Modern Food Photography
Color is a food photographer's greatest weapon. Simply looking at any social media star of the culinary world reveals that much. Bright, saturated hues quickly demand attention and bring subjects front and center for hungry audiences. Today, even amateurs relegated to camera phones know to sprinkle vibrant greens, deep reds, and stark shades of purple and yellow to attain visually appealing foods. But things weren't always that way. With a series comprised of less than 10 images, artist Sophie Calle revolutionized how we think about the aesthetics of our dinner plates.
The project started with a woman named Maria.
In the early 90's, Calle challenged author Paul Auster  to "invent a fictive character" whom she would  "attempt to resemble". Maria, a photographer fascinated with the lines between fact and fiction (in itself a nod to Calle's earlier works), was the result. Auster's subsequent book, Leviathan, introduced Maria to the world. However, it was Sophie Calle that truly brought her to life through a series of exercises, which were recorded and compiled into a publication titled Double Game.
One notable eccentricity Auster assigned to Maria was the tendency to restrict her foods to a single color on any given day. In order to connect with the character, Calle recreated The Chromatic Diet in a marriage of photography and performance art. On the surface, this small series may seem a bit too conceptual for your average food shoot. Yet, it's clear to see the influence this series subconsciously endowed on a new generation of viral Instagram artists.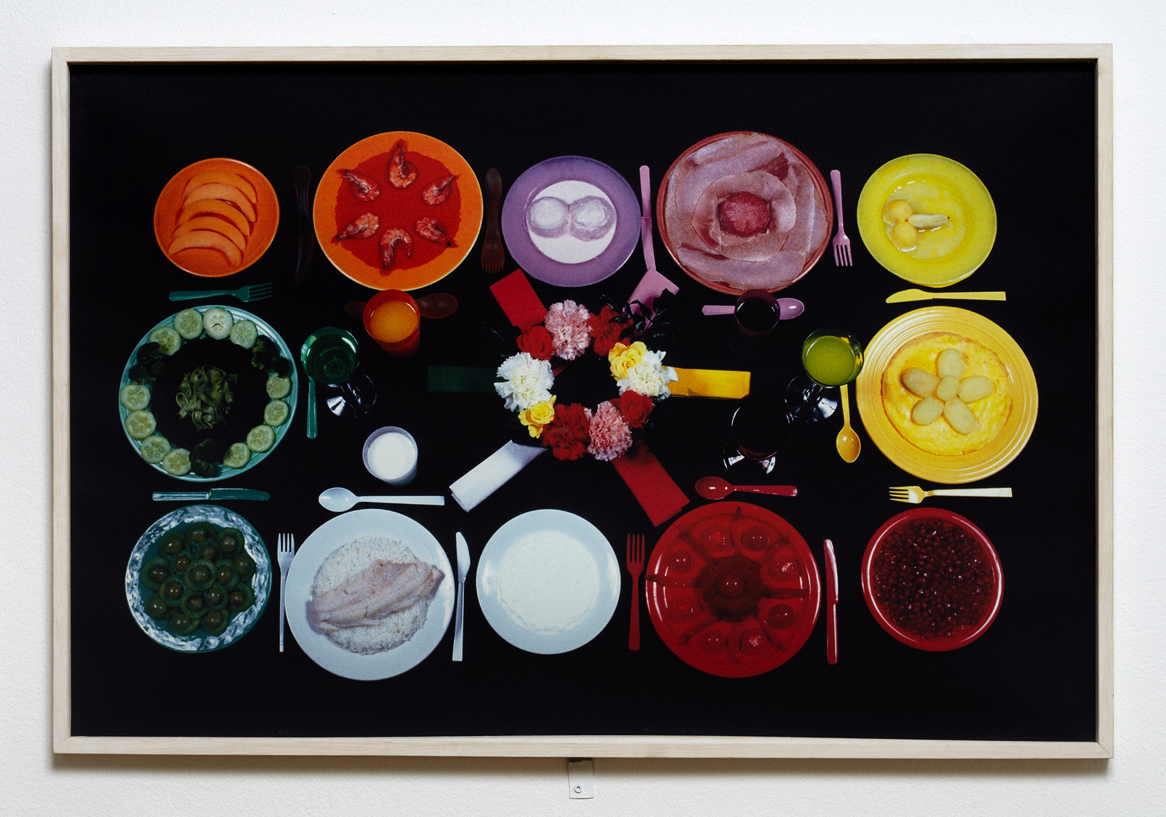 The images themselves are simple. The food isn't dolled up. By design, the meals even feel a bit unnatural. Nevertheless, The Chromatic Diet is a series that grabs attention. Quite simply, it's a study of color in the form of food. The monochrome sea also forces attention to the geometry of each shot, balanced with the upmost care. It may seem counterintuitive, but the presentation and emphasis on the core elements of design make dishes as boring as an unseasoned flounder filet on a bed of white rice something worth focusing on.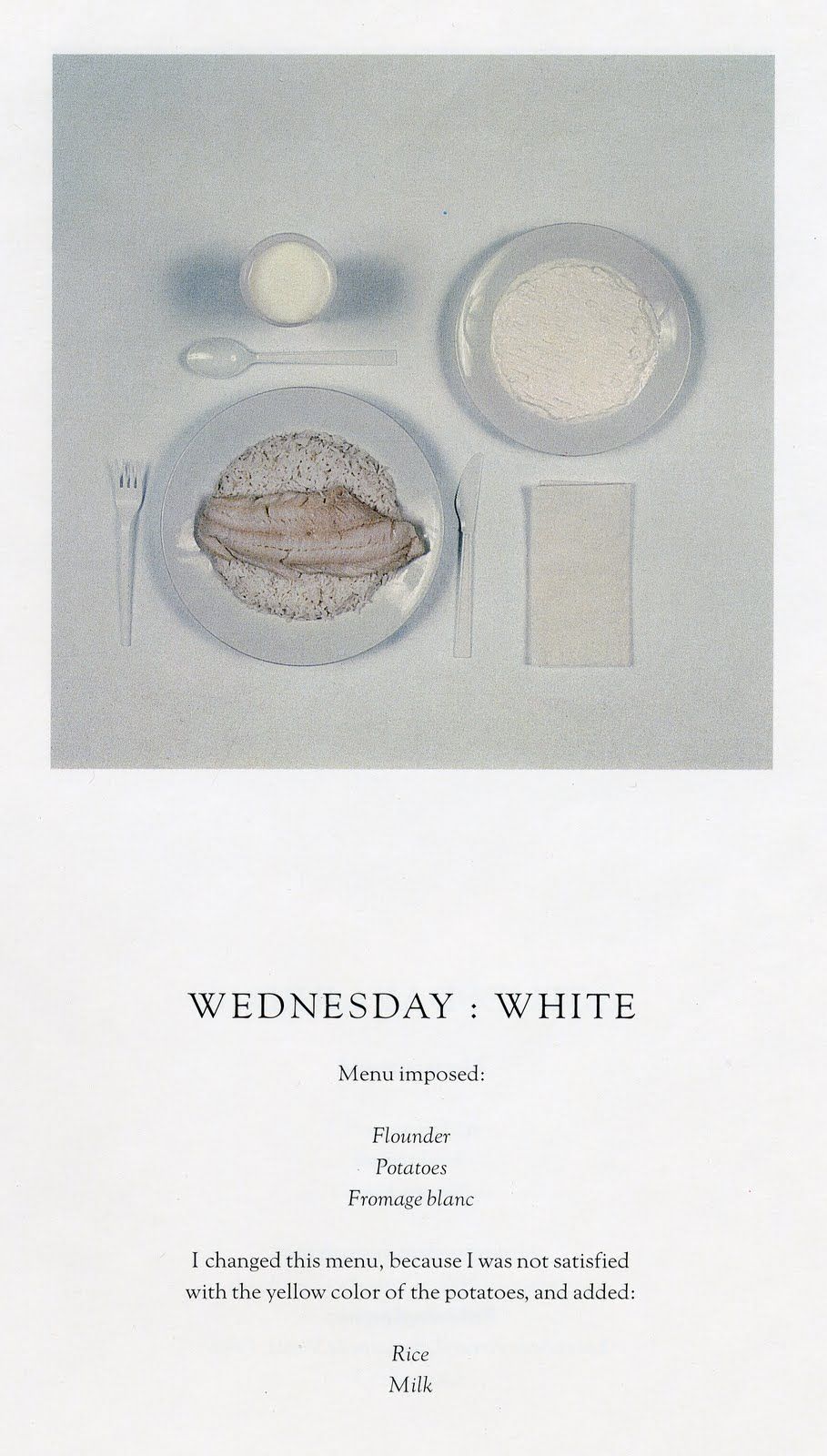 Few would classify Calle as a food photographer. But her work's merit cannot be denied. Just like The Chromatic Diet, modern food photography often features minimalistic subject matter dominated by demanding blasts of color.
Take the modern food photography of Lucy Litman, for instance. Color roots her hodge-podge collection of popular food photos. Whether she's working with seltzer cans or hand-picked vegetables, she pairs each subject with a corresponding Pantone shade. Swatches often frame the food itself, creating stark squares against marble countertops.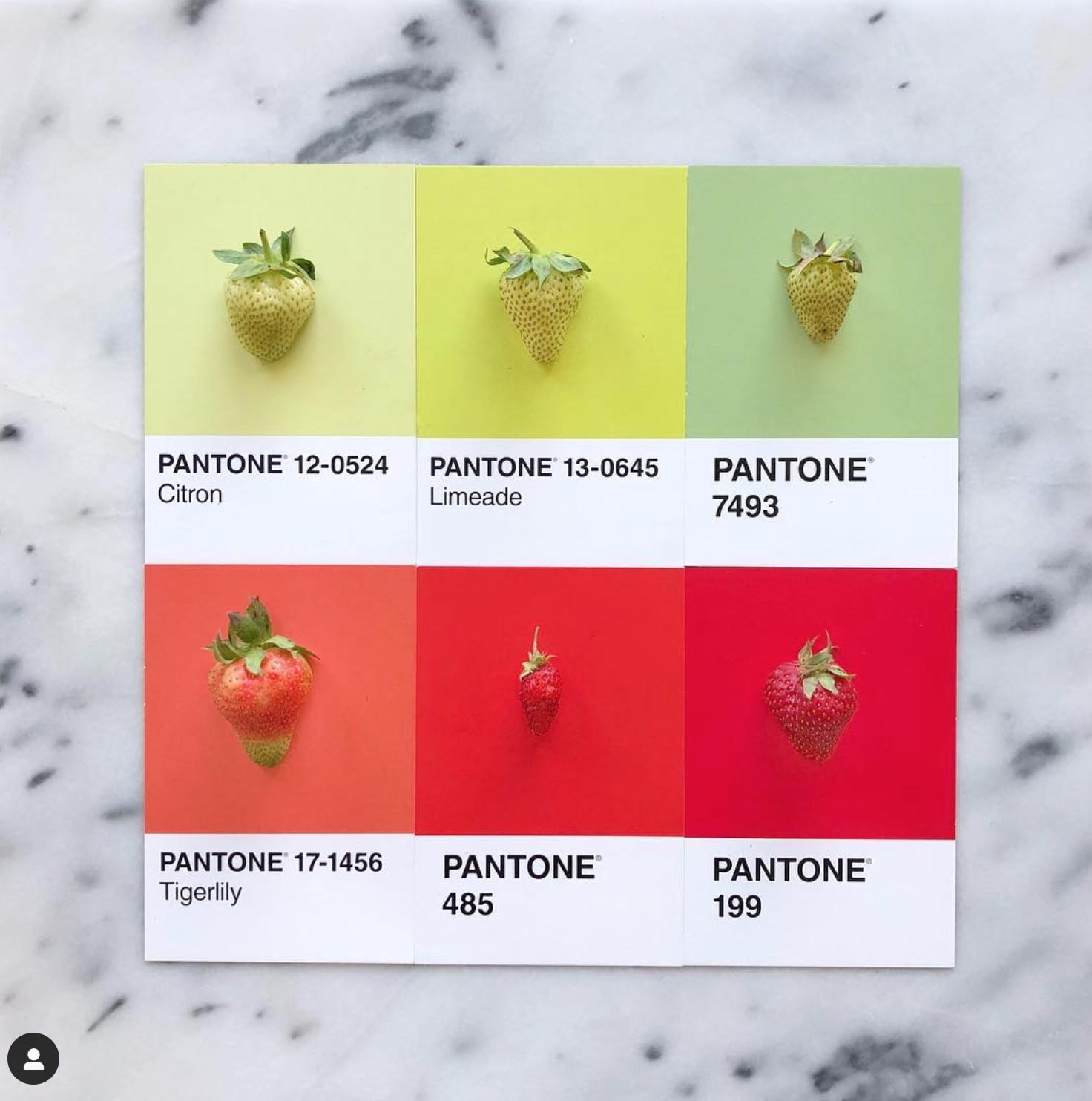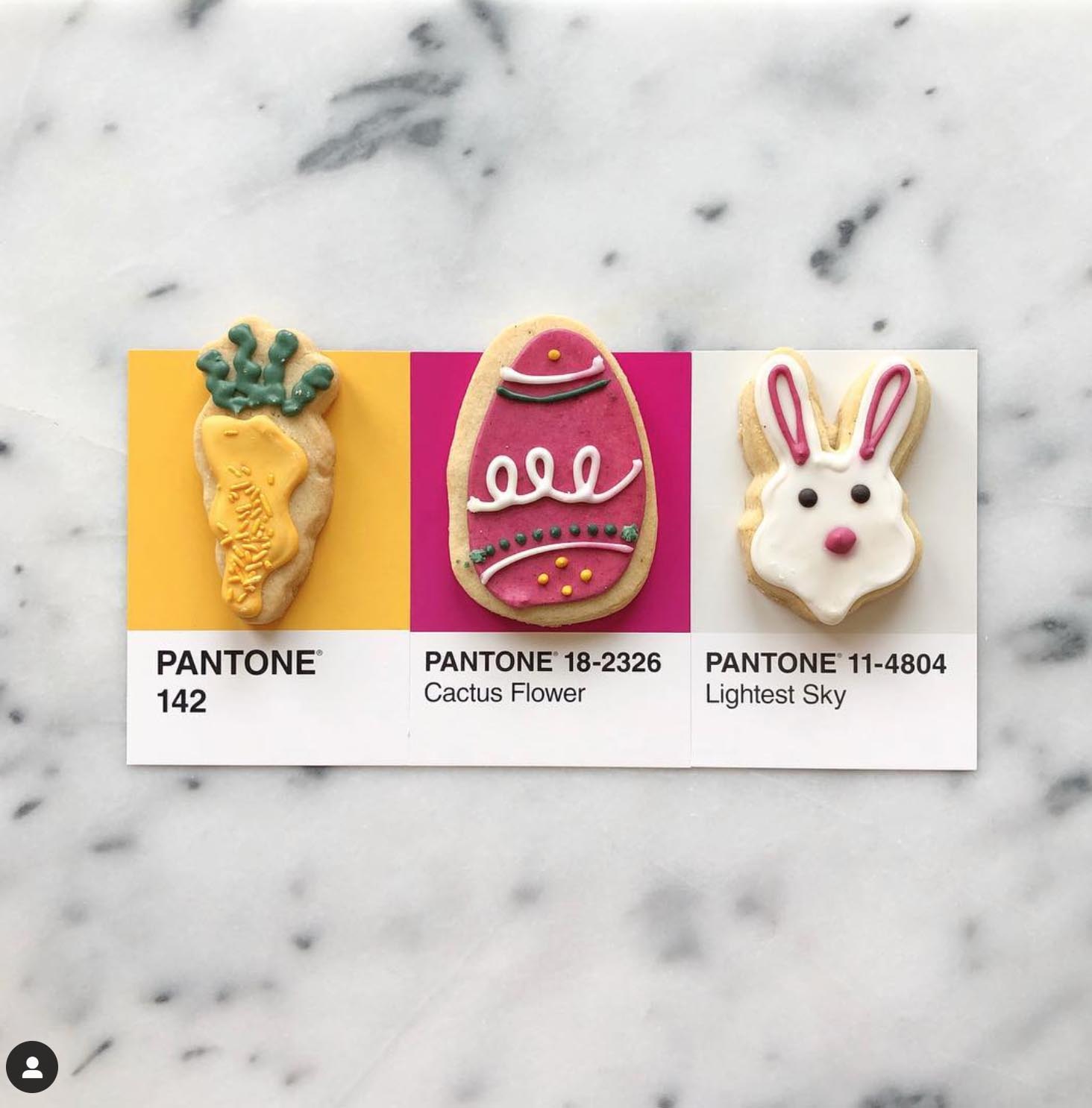 David Schwen, a designer/foodie with over 140k followers on Instagram, has also been known to experiment with Pantone swatches and culinary classics. But even his more "traditional" food photos nod – intentionally or otherwise – to The Chromatic Diet. A recent series on sandwiches features the same bird's eye angle and attention to geometric form. And, while they feature more contrast, Schwen's images demonstrate the same understanding of color Calle flaunted two decades earlier.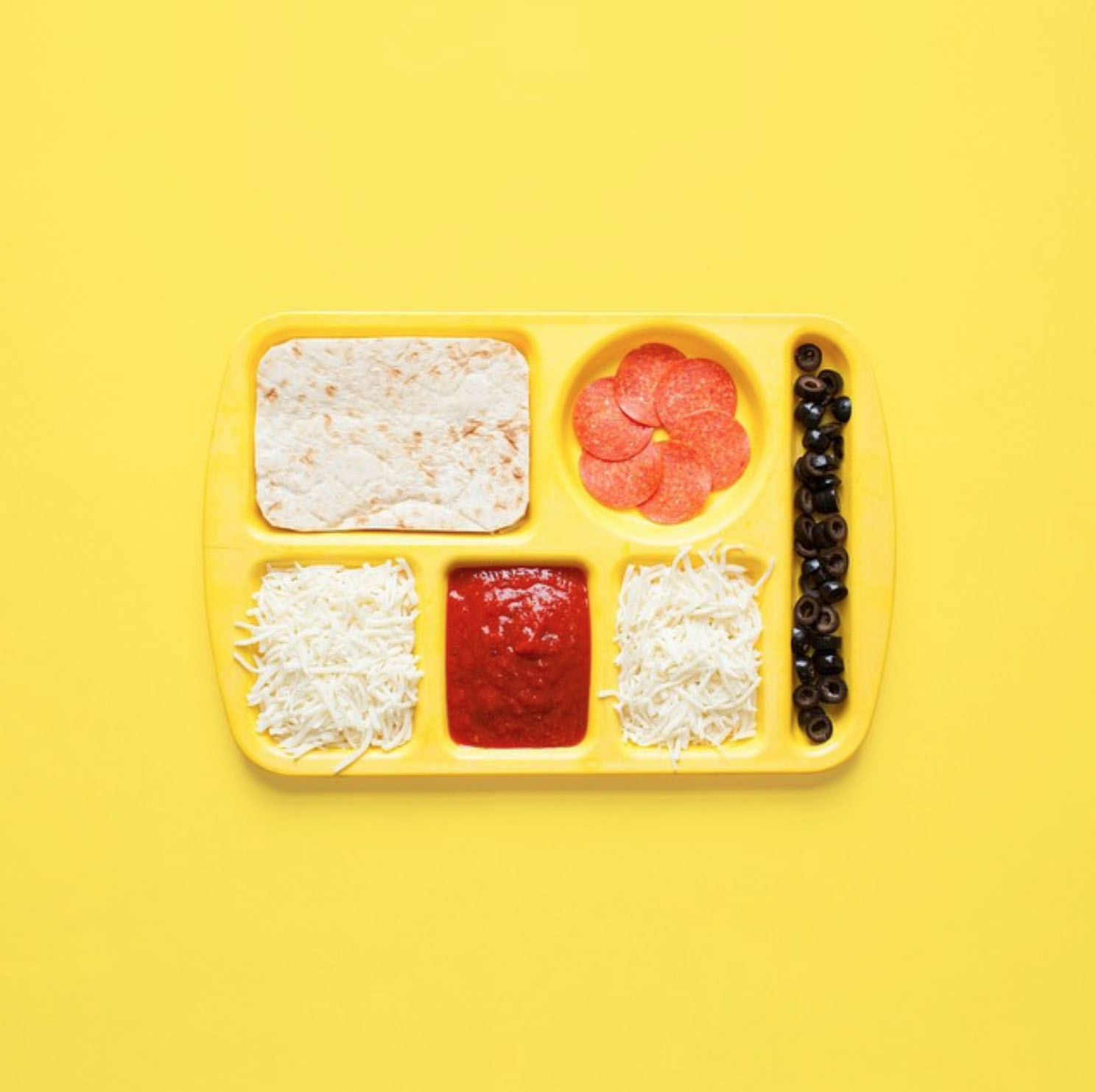 Litman and Schwen are only the tip of the iceberg – a handful of artists have even gone so far as to create chromatic diets of their own! Calle's process may have been a bit roundabout in comparison to most modern food photography. However, her willingness to step outside the lines left ripples in the way people began to think about presenting food. She looked beyond ingredients and taste.  Instead, she decided to focus on the language of color – a tongue that translates just as well into the realm of fine arts as it does the advertising sector.
Suggested posts you might be interested in: