T-Pins for Food Styling Hold Everything Together
Sometimes, the smallest accessories are the most helpful to have on hand. Today, we'll be highlighting one such unsung hero of the studio. In a food photographer's workspace, it's easy to get distracted by butane torches, makeshift preservatives, and all shapes and sizes of styling brushes. However, for most food stylists, the humble T-Pin trumps the menagerie of supplies scattered about.
There's no complex trick behind the T-Pin for food styling. As one might expect, they're used to keep things attached to one another. No more, no less. What outsiders often don't realize is just how crucial having something around to hold everything in place can be. Food photographers have to manage props, lights, cameras, and every piece of equipment in between. The insurance pins provide is hard to pass up when considering just how many moving parts there are to manage on the average photo set.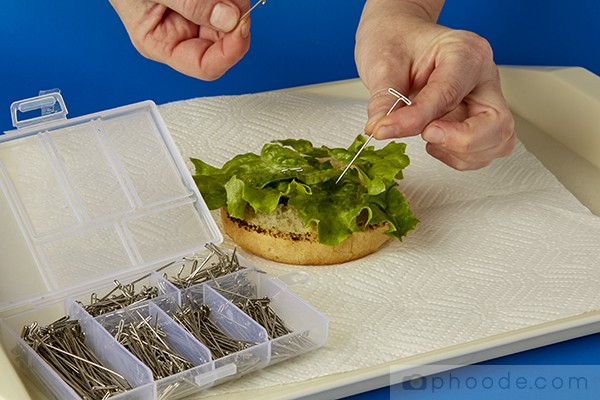 The next time you look at a perfectly plated turkey in a culinary magazine, consider that pins likely keep the poultry's bronzed skin looking taught. All the burgers and flapjacks neatly stacked in advertisements only remain so because of strategically placed pins holding them amidst chaotic crews. They're small enough to stick into side pockets. Thanks to their sturdy steel build, they effectively resist heat and cold alike. And, best of all, you can buy a heap of them for under five dollars. For these reasons, it's no wonder food stylists rarely leave home without a stash.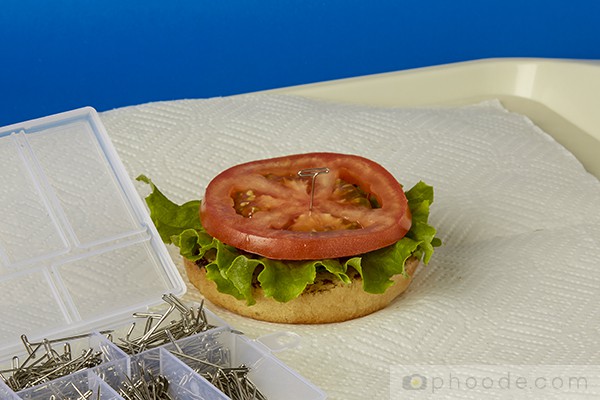 Creative food professionals have trick after styling trick to fall back on to solve problems on set. But, as T-Pins prove, sometimes the most beneficial food styling trick is a steady hand and a bit of craftiness. So long as something remains to hold everything together, your imagination may roam free.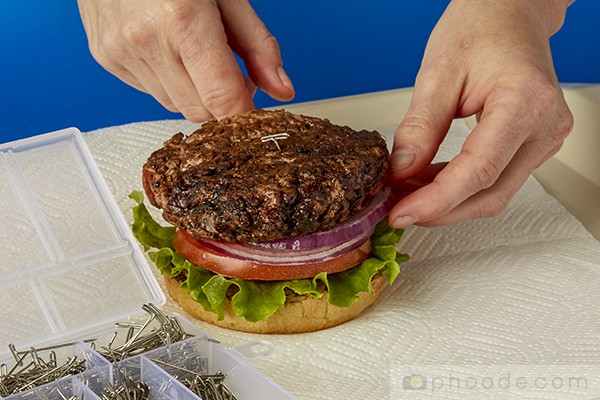 Suggested posts you might be interested in: