Will AI food photography take your job away? Phoode talks with Teri Campbell.
For over 30 years, Teri Cambell has been a leader in creating powerful images, TV commercials and films to help food and beverage brands share their stories. Teri Studios has been partnering with global and regional consumer packaged goods companies, restaurants, beverage, and food-related businesses that need original images and films for advertising and packaging.
Right now Teri is obsessed with using AI food photography to streamline the creative process, production, and postproduction at Teri Studios. Below you can see a few ways he applied it to his work. For more insight into the state of the food photography industry and his fascination with AI experimentation, listen to talk with Teri on Phoode Podcast.
"I'm obsessed with using AI to create images that look like real photographs AND reflect my aesthetic." – T.C.


Teri specializes in making people hungry. Using innovative lighting and post-production techniques, he has never been afraid to push the envelope of what's possible in commercial photography, and his work speaks for itself–his food and beverage images tempt viewers in a way that very few can achieve.
LISTEN FULL CONVERSATION ON PHOODE PODCAST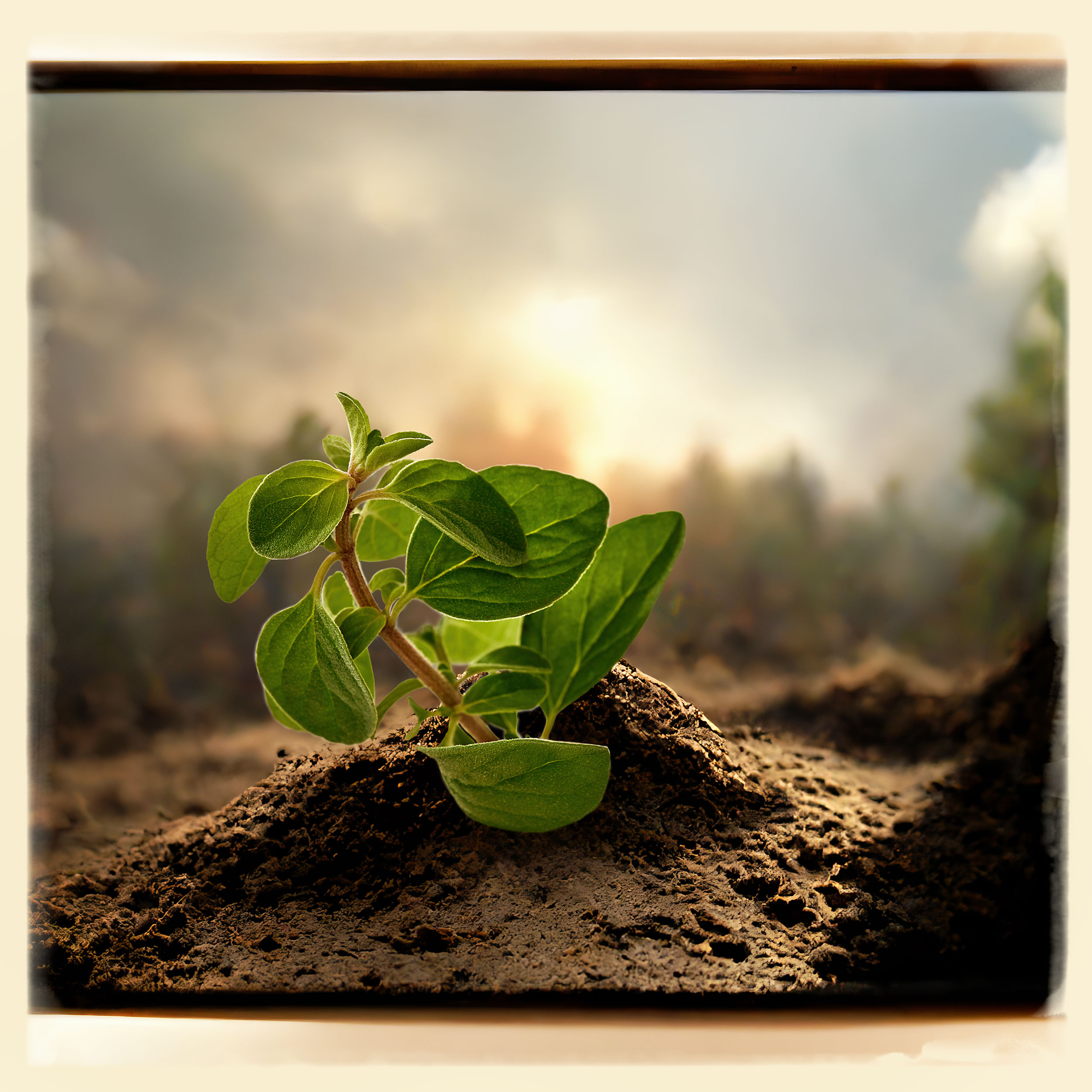 "The oregano was shot for a packaging project we were working on. We only needed a portion of it, but the overall shape was so perfect that I thought maybe I could add a few additional elements and make it a stand alone shot. Rather than spend time trying to "style" dirt, and finding just the right sky image to strip in, I decided to use  AI to create the background image. It was the first image I created combining AI with digitally captured elements." – T.C.

"A few months ago I bid a project that required a bar scene in the background, and although the project never materialized, I realized that if we had been able to use AI to create the background instead of building a set – we could have saved a lot of money. So I tested the idea with this image. Before and after, showing how we could combine a product, with a background and surface created with AI. ." – T.C. 

LISTEN FULL CONVERSATION ON PHOODE PODCAST

"Another image along the same lines as the bar shot. This time, everything is AI except the cake box, which was shot to match the lighting." – T.C.

"Sometimes it's just AI – but even then, I may have to combine AI images. The leaf on this image wasn't good – so I used another render with a better leaf and combined them in Photoshop." – T.C.
Listen to the full conversation with Terri Campbell here.
Suggested posts you might be interested in: