Boulevard Kitchen Poster
Published on:
December 12th, 2020

462

0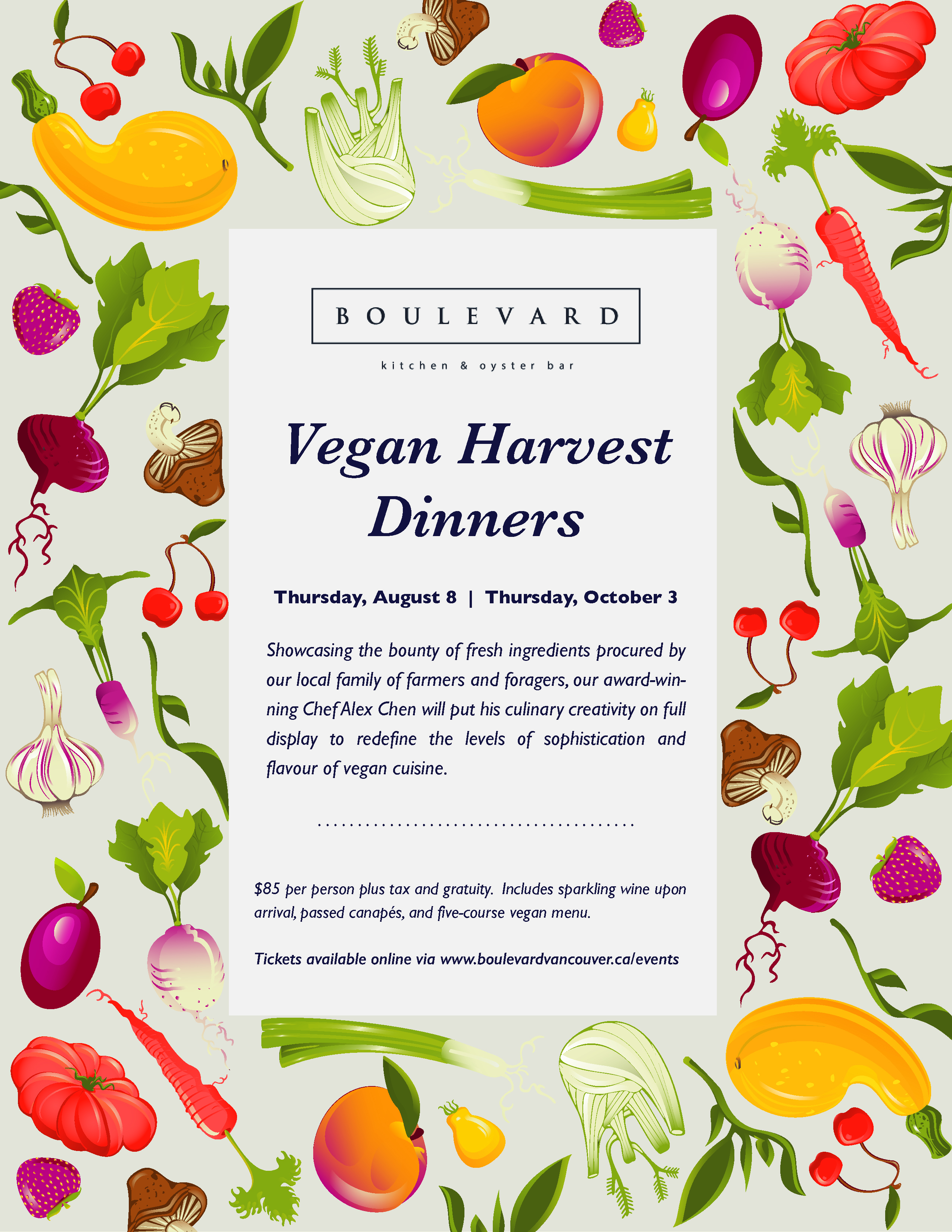 Boulevard Kitchen is a sophisticated locale for high-end, locally sourced seafood dishes, brunch & artisanal cocktails. They will be hosting two events where the chef will be preparing vegan menus using locally farmed and foraged ingredients from British Columbia. My challenge was to use provided copy and measurements to illustrate and design event poster showcasing BC summer fruit and vegetables used for print advertisements and social media. The goal was to capture the vibrancy and beauty of our summer produce with bright, eye-catching colours and a sense of quality, quantity, fun and positivity. The type has to be clear and classy, no clutter and clean flowing lines.
Congrats!
Your project has been successfuly published. Share it with friends to attract more attention to your work and reture to your profile to publish another one.
Back to Profile