Colin Price Serves Up Luscious Imagery for Maria Lichty's Cookbook "Two Peas & Their Pod"
Parents with young children have a lot on their plates, not least of which is figuring out what to put on their kids' plates. In an increasingly health-conscious world, people are constantly searching for ways to feed their families using fresh, cost-effective recipes.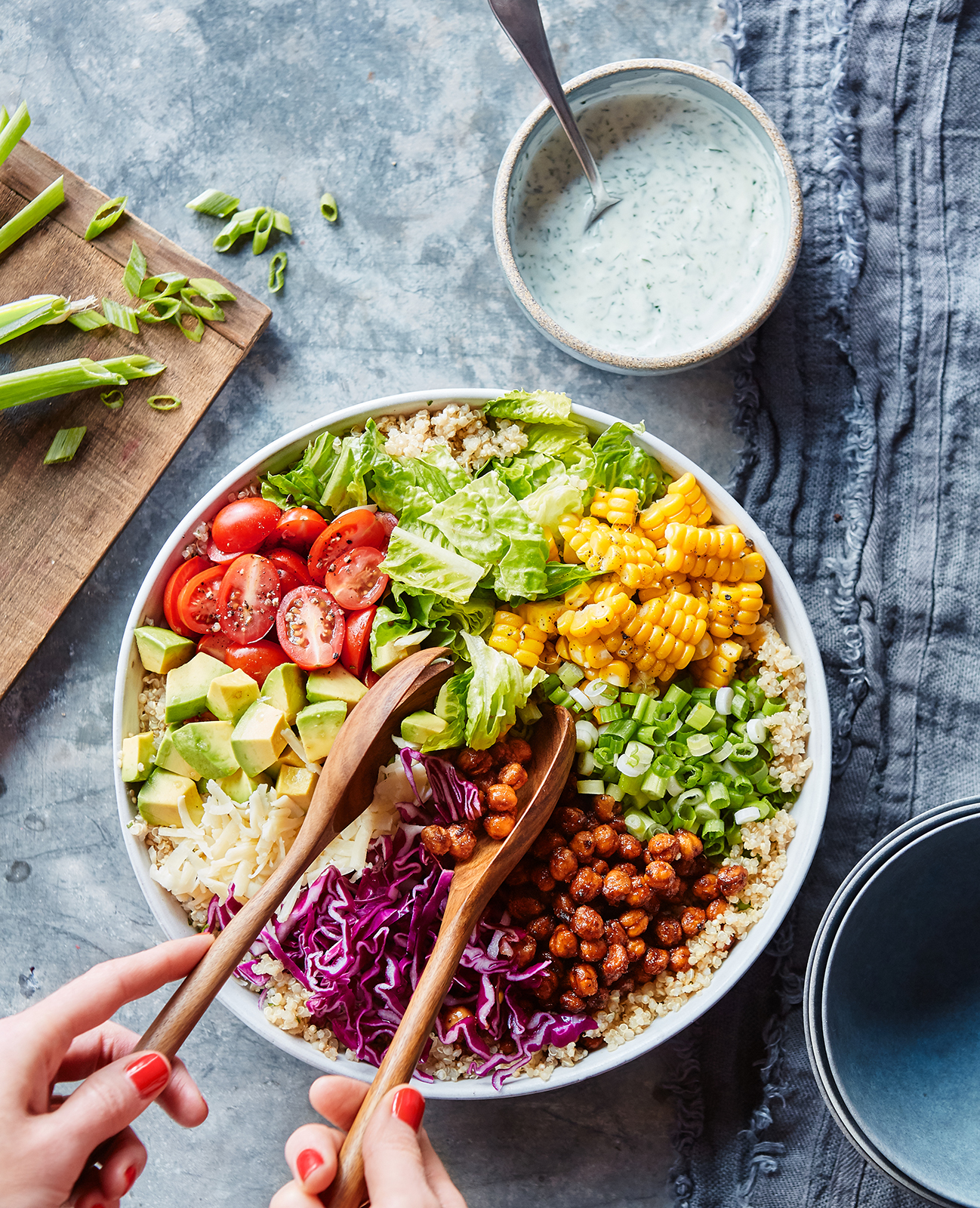 Enter Maria Lichty, founder of the food and lifestyle blog Two Peas & Their Pod and author of a recently published cookbook bearing the same name. The mother of two young boys has become a major player in the food blogging arena by providing simple, tasty, budget-friendly solutions for parents and aspiring cooks alike.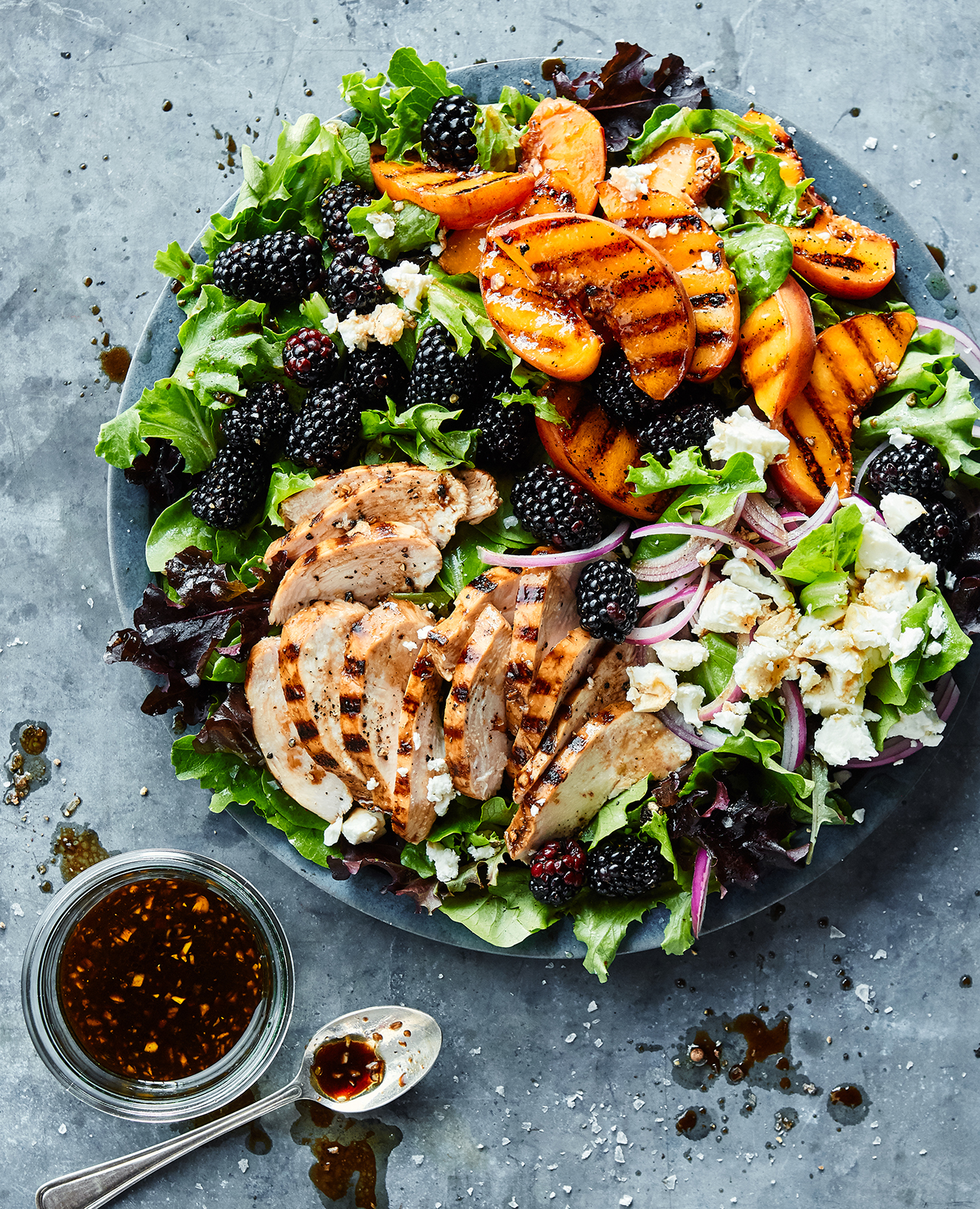 Maria, who runs the blog with her husband Josh, needed an experienced food photographer to capture the Two Peas vibe, so she brought Colin Price into the fold and invited him to do the lifestyle shots for the project at her home in Salt Lake City, Utah.
"She reached out to me after researching photographers. Two Peas is one of the more popular food blogs, so I'd definitely heard of it. Maria was a blast to work with. She was really flexible and was excited by everything we were doing."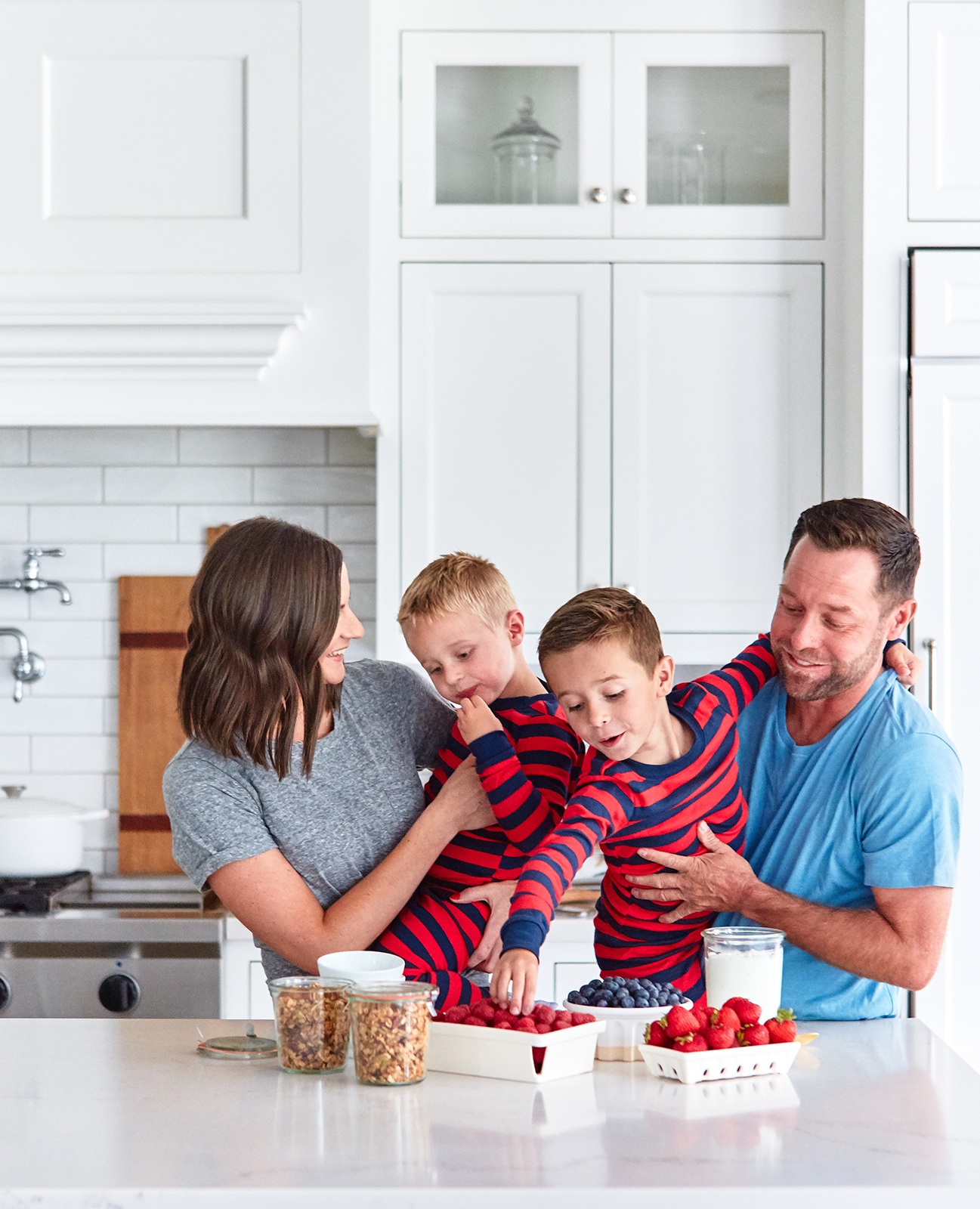 "Maria rarely pushed back and let us have fun with it. She's said if she ever does another book in the future that she'd love to have the same team again."
Once Colin was on board, the book's distributor, Grand Central Publishing, provided him with a basic outline. From there, the editorial photographer ran point, teaming up with food stylist Marian Cooper Cairns and prop stylist Glenn Jenkins to craft scrumptious, delectable imagery.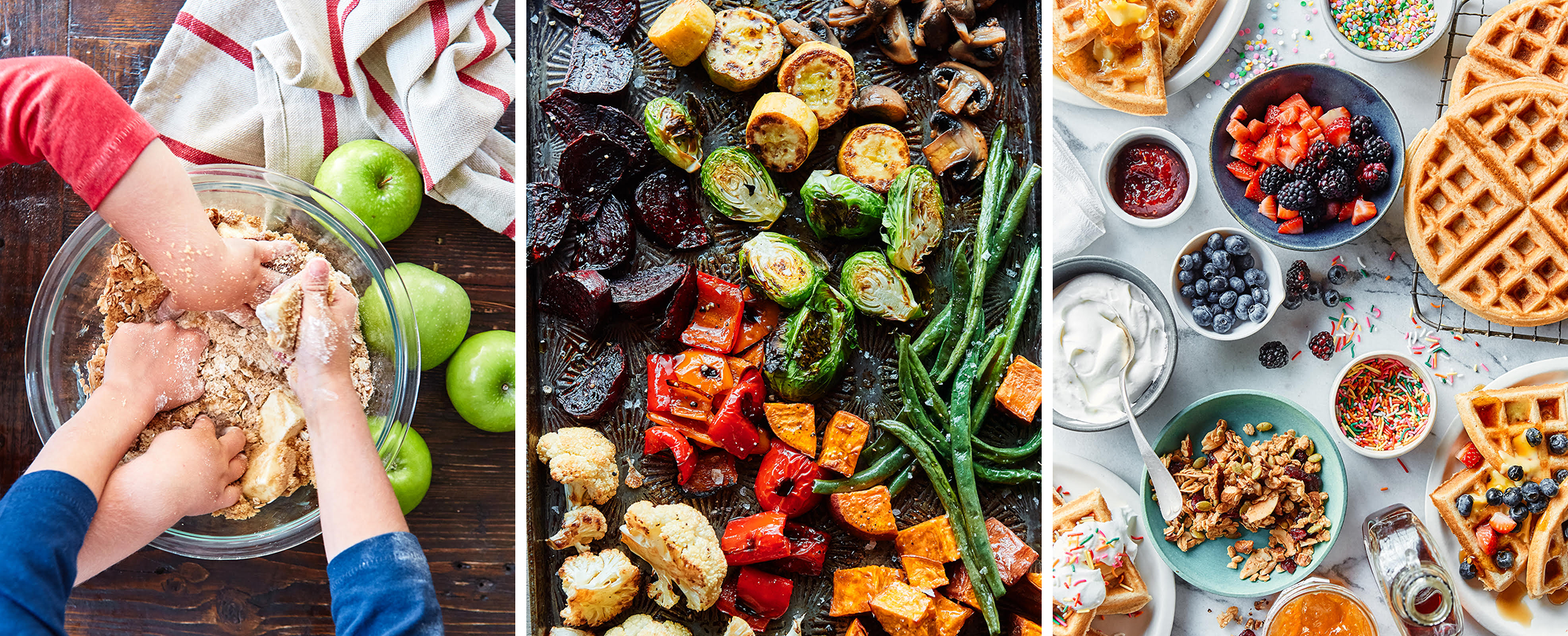 "We knew from the publisher we needed a certain number of recipe shots and a certain number of lifestyle images. That was about the only direction the publisher gave. The lifestyle content was up to us."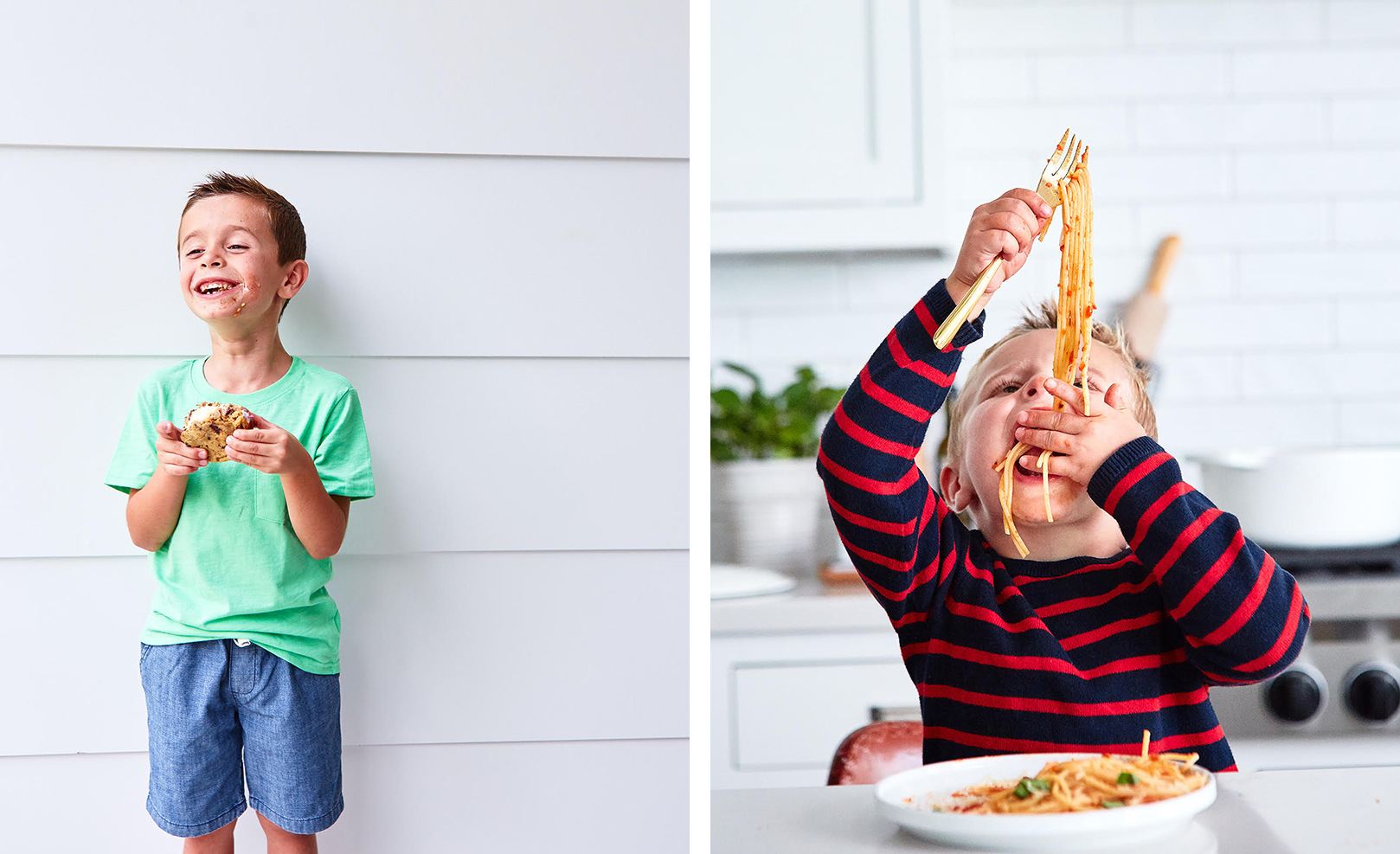 "Maria and I looked over a lot of existing work for reference and came up with concepts and a shot list. During the shoot I had lots of flexibility. Maria was happy to let me drive the look of the photography and not have to worry about that aspect of the book herself."
While the lifestyle shots were taken in Utah, the photographs featuring just food were created in San Francisco, where Colin is based part-time. He made sure to credit Marian for her role in creating detailed pictures, like this one featuring pre-swirled tomato soup.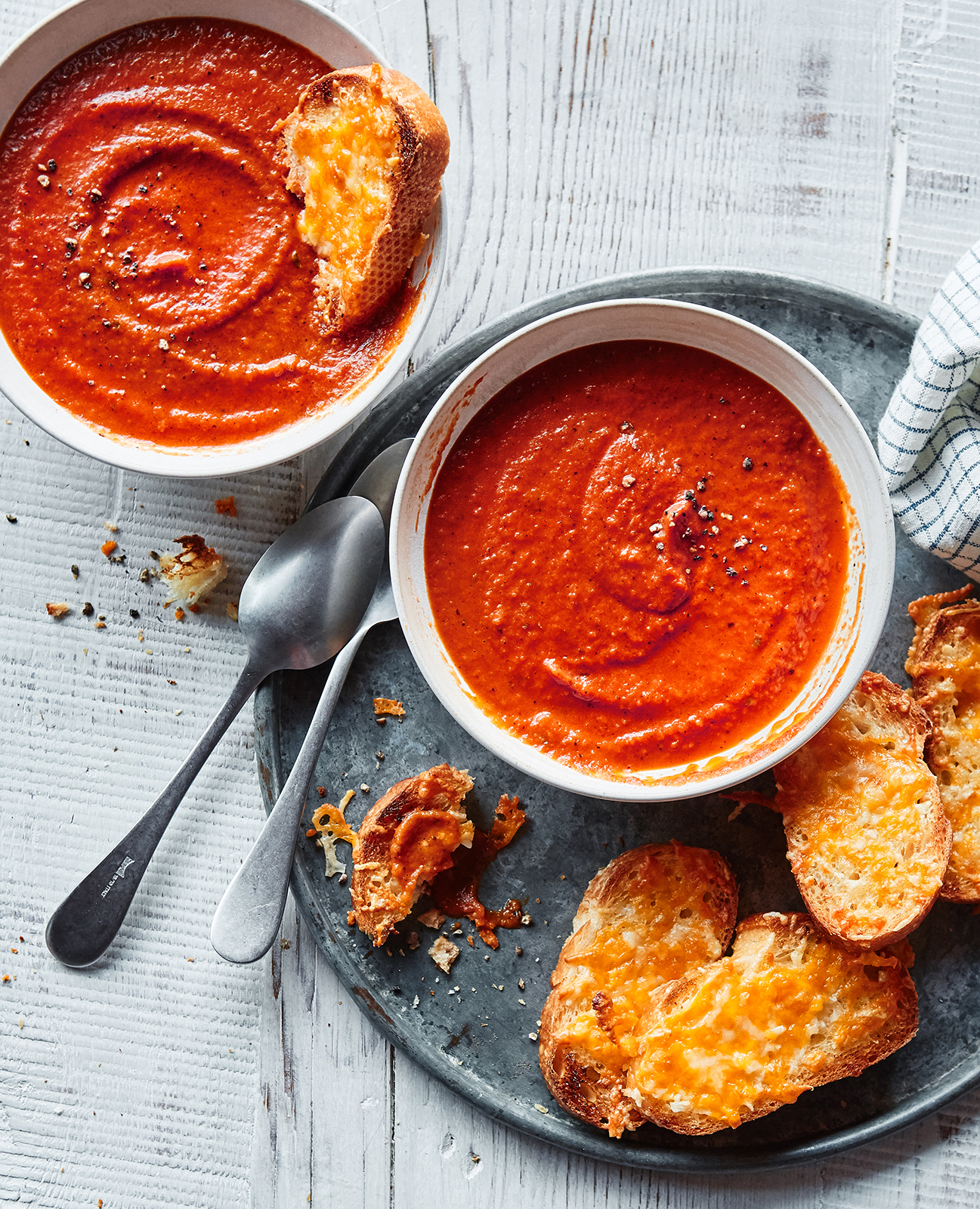 Marian's based in Los Angeles and came up to San Francisco for [part of] the shoot. She was incredible. We really clicked and were on the same page for the whole project. Rarely would we have to re-plate anything or spend much time fussing over small details in the styling. We kept everything really loose and accessible. [The soup swirls] are all her.
Colin does a little post-production on the images to "make sure the colors feel true to life and pop," but with ingredients this fresh and dishes this delicious that wasn't difficult. What makes Maria's recipes so tantalizing (and, more importantly, popular) is that they don't compromise taste, personality, or a sense of adventure for the sake of eating healthy. Here's an example: one of Maria's signature meals is a nacho dish that can feed up to 200 people.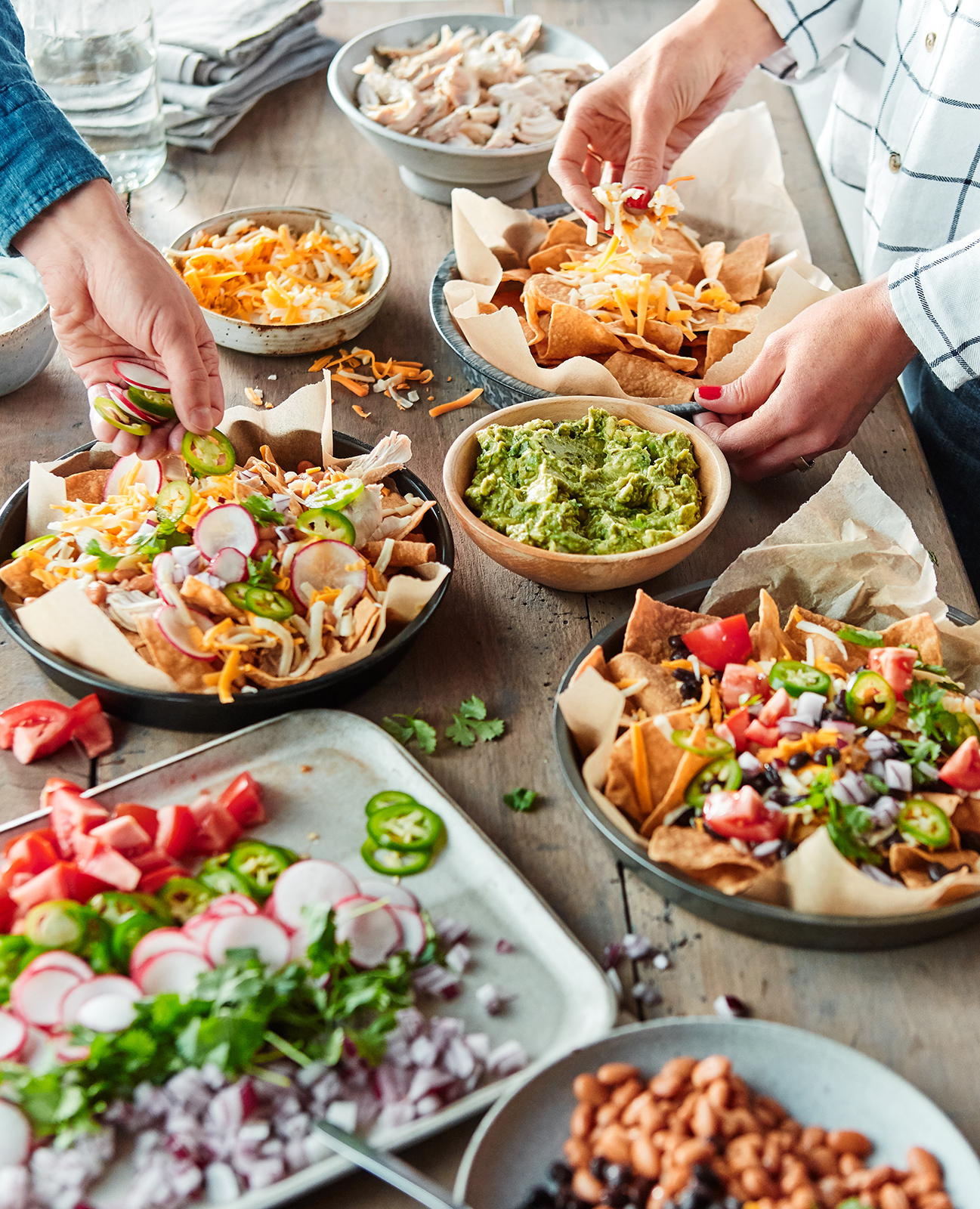 "I think she's trying to write for everyone, but these are also recipes her family and kids enjoy. It isn't necessarily recipes aimed specifically at children, though."
Leaf through this well-rounded book, and you'll find recipes for a wide variety of meat dishes, salad options, and snacky foods (this writer will be making the sweet potato fries until there are literally no more sweet potatoes in existence).
The holistic, kid-friendly nature of Two Peas & Their Pod wouldn't be complete without the family's specialty: dessert. Namely, cookies.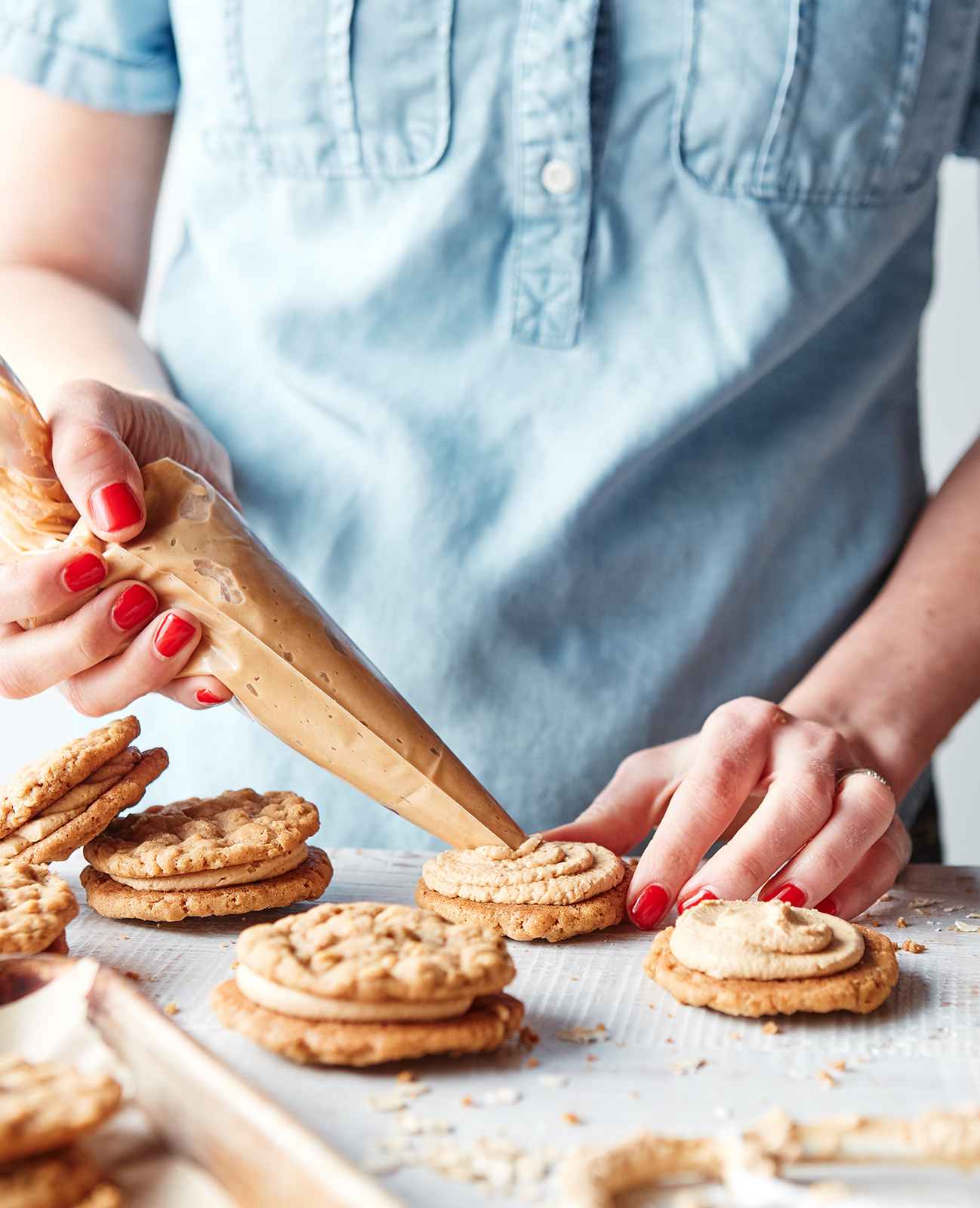 Maria has penned and published nearly 200 cookie recipes, which is one of the many reasons her site — frequently listed as one of the 50 most-viewed food blogs in the world — is so beloved. Her prolific output meant a cookbook was inevitable. Over the course of 300-plus pages you can not only find healthy options, but also some of the tastiest-looking confections out there.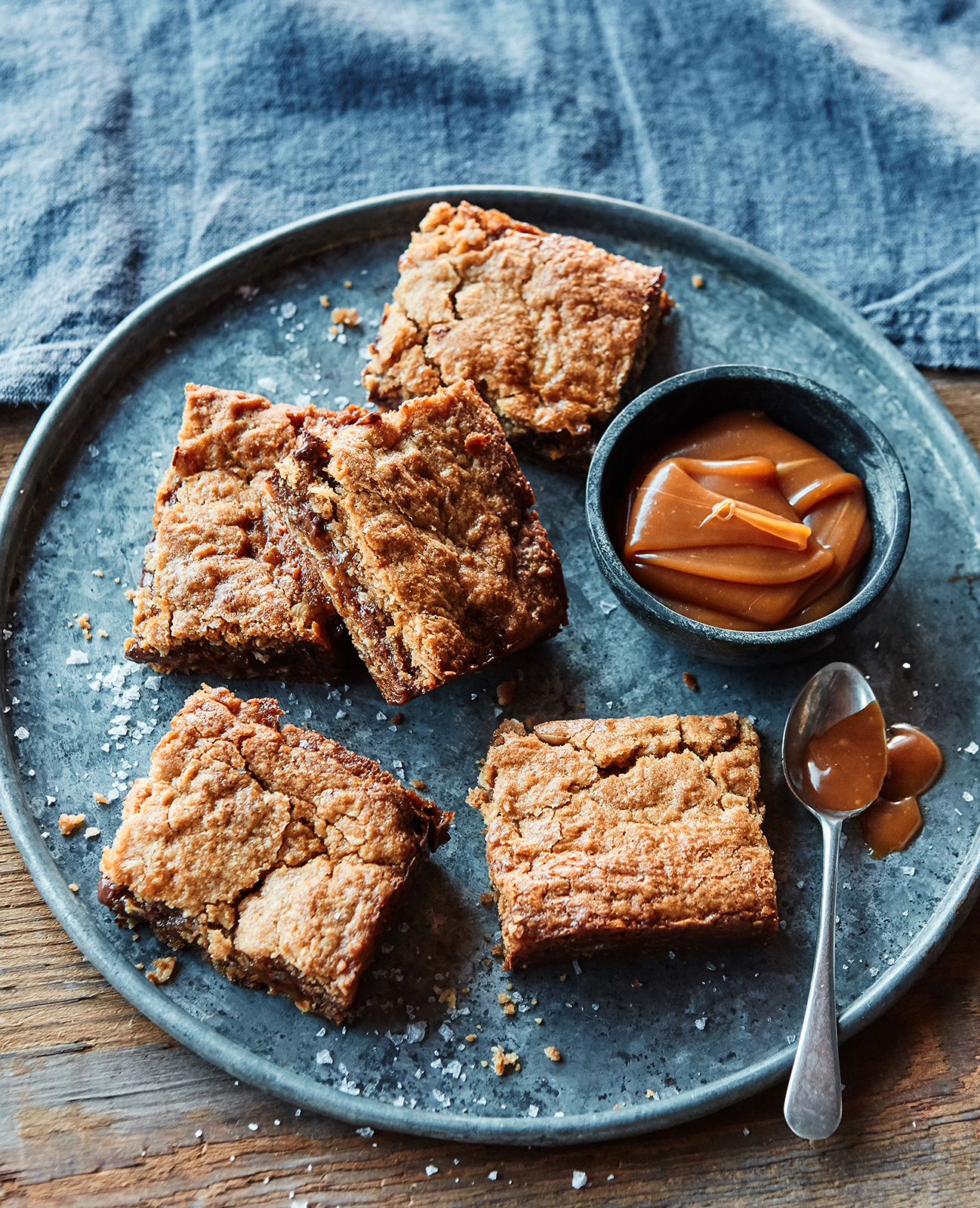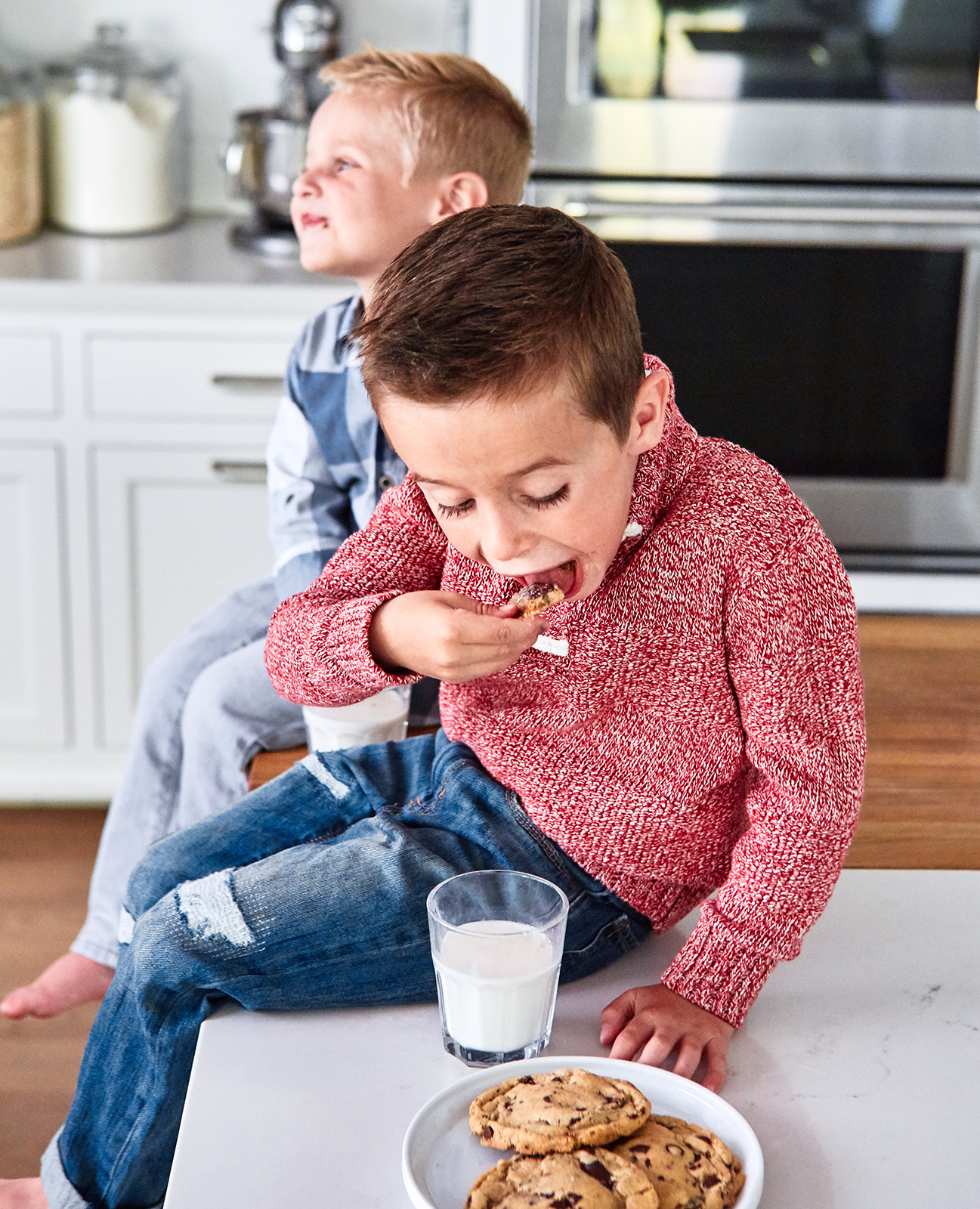 As I'm sure you've noticed, Maria's children — Caleb and Maxwell — were more than happy to fill their usual role of "taste-tester," especially when the desserts started rolling in.
"The kids were really excited. They got to eat ice cream sandwiches and cookies and make a mess cooking the whole time I was there. They were great."
Colin, who had worked on several cookbooks prior to this undertaking, also made it a point to include post-consumption shots in order to make the imagery more relatable.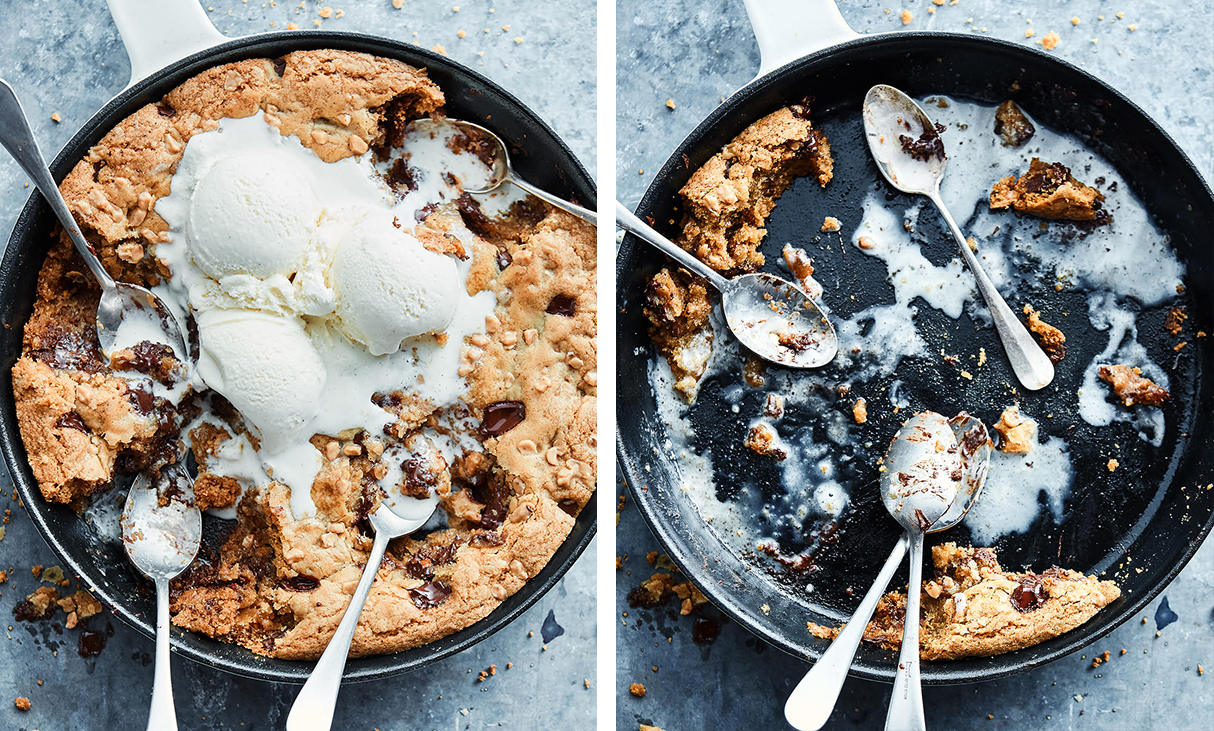 I think [these shots] add life and personality to the book and help reinforce the idea that kids will like these recipes or can even help make them.
Since I like to live vicariously through our food-shooting member photographers, I'll always wrap up our conversations by asking them if they sampled the fare (and be extremely disappointed in them if they say they did not). While Colin was on a tight schedule and couldn't devour everything in front of him, he thankfully did not walk away empty-handed.
"We were shooting at a pretty quick pace, so I didn't have a ton of time to try things. I did, however, bring home the chocolate cake we shot to my girlfriend. She said it was hands down the best chocolate cake she's had in her life."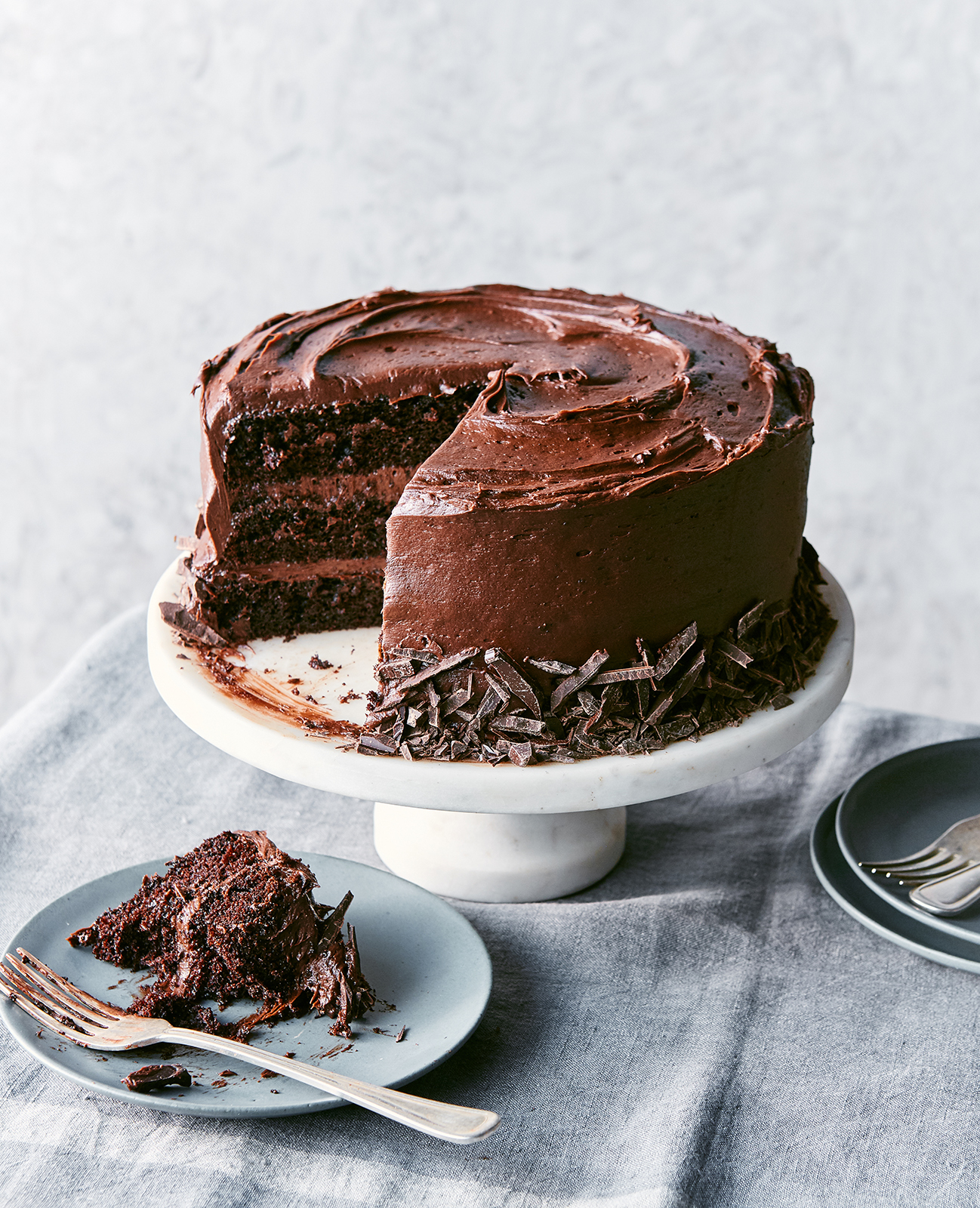 "Whenever she sees the photo of it, she'll comment about how good it was."
Credits:
Author: Maria Lichty
Food Stylist: Marian Cooper Cairns
Prop Stylist: Glenn Jenkins
Check out more of Colin's work at colinprice.photography.
This article was originally published at wonderfulmachine.com
Suggested posts you might be interested in: