Good vibes & great beers: Photographer Mikaela Hamilton brings Topa Topa Brewing's cans to life
Santa Barbara, CA-based photographer Mikaela Hamilton has been working with Ventura, California's Topa Topa Brewing, for the last few years to photograph their taproom for social media. Her latest campaign for the brand brings their cans to life in a lifestyle setting by combining her unique visual style with their sense of adventure.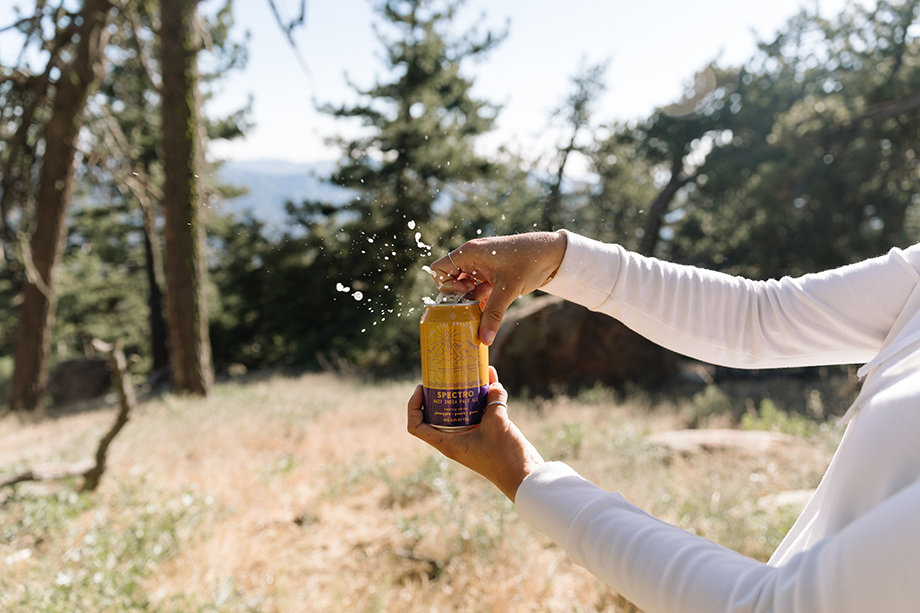 My shooting style fits with the brand – outdoor, earthy, good light (and good times).  I've also developed a solid relationship with them over the years and love their beer.
Topa Topa has four core beers, each with a short description and unique visual printed on the can that specifies where and when it's best to drink. The client wanted to shoot each one with a distinct style and drinking occasion in mind, so they captured four different scenarios focused on each beer experience.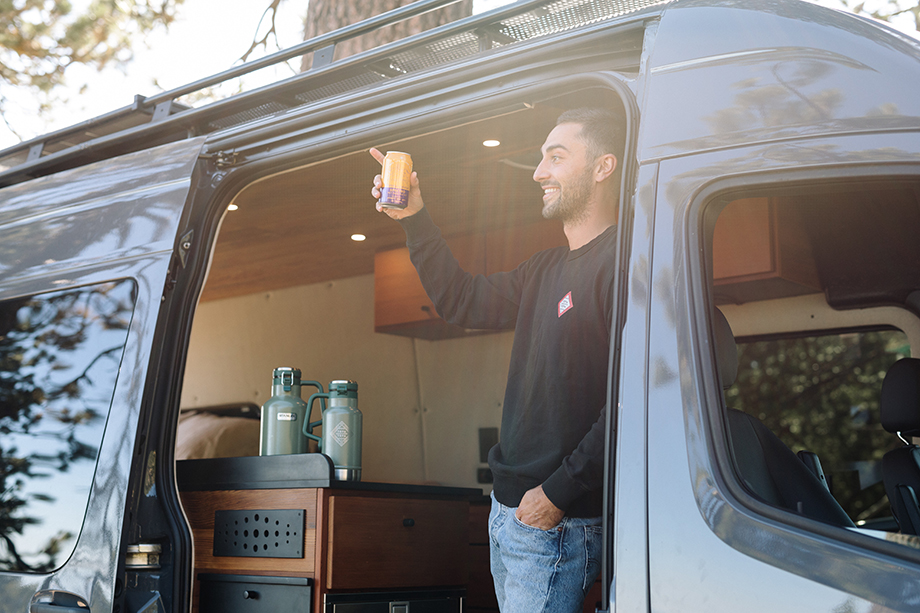 Spectro is a Hazy IPA that you want after a long hike on a foggy day or while car camping with friends, so we created a camping scene in the woods to express the sentiment behind the beer.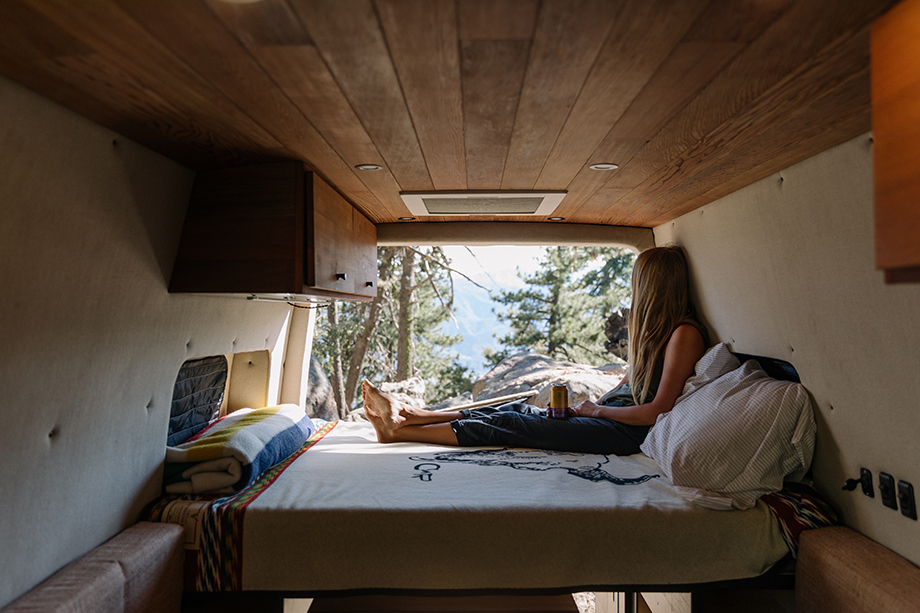 Mikaela collaborated with them on each product's art direction and assisted with location scouting and selecting models and props. This ensured that their vision for the project perfectly aligned with the brand's easy-going vibe and the occasion for each beer.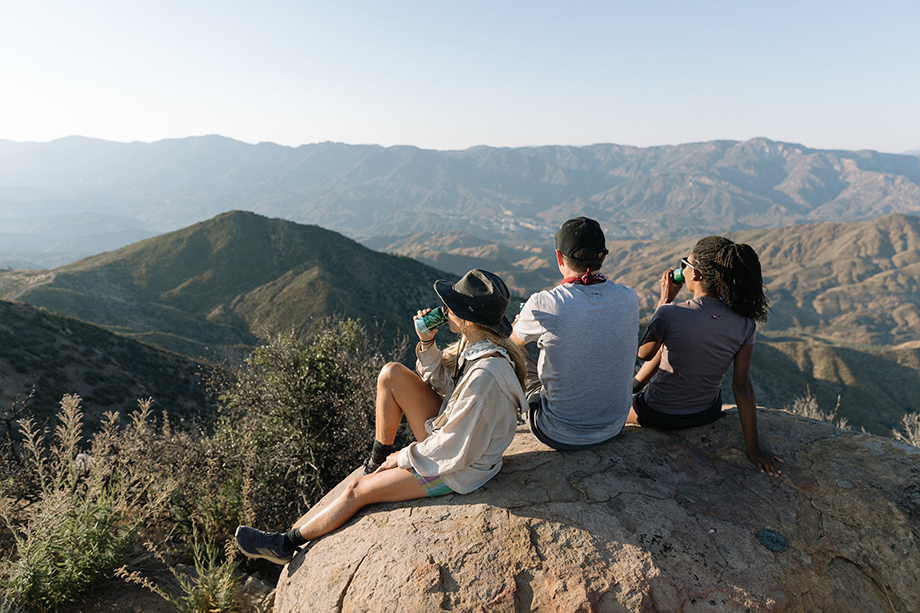 The varied locations made for some great visual storytelling. Chief Peak, Topa's flagship IPA, was showcased through a hiking scene at its namesake, Chief Peak in the Topatopa Mountain Range overlooking the Ojai Valley. The images portray a group of friends enjoying a refreshing beer while exploring the trails.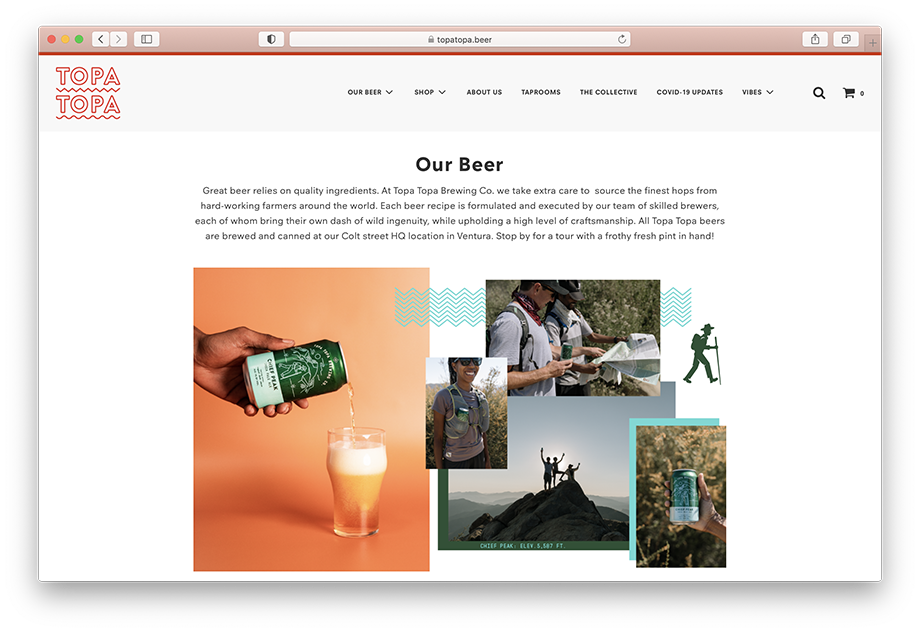 Level Line, Topa's Pale Ale, which features woodsy notes and a fly fish fishing illustration on the can, was photographed at a secret swimming spot off Highway 33 with two models in their fishing gear. The creek and wooded area provided an ideal backdrop for the cans and further emphasized the brand's values and passion for the outdoors.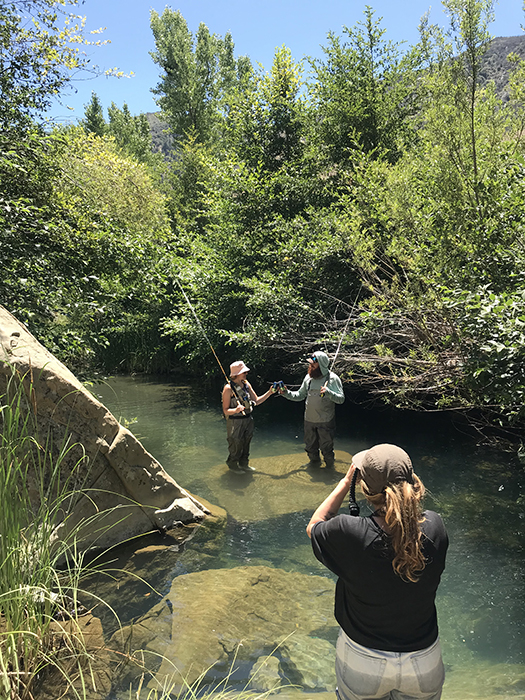 The integrated campaign also included some beauty product shots taken in the taproom that capture the fun-loving essence of the brand through the use of bold color backdrops. The resulting images were used on the website to visually tell the story of each beer while showcasing each can's design in an appetizing way.
This project combined so many things I love doing: hiking, camping, hanging out with friends at the beach, and photography – most of the time, it hardly felt like work!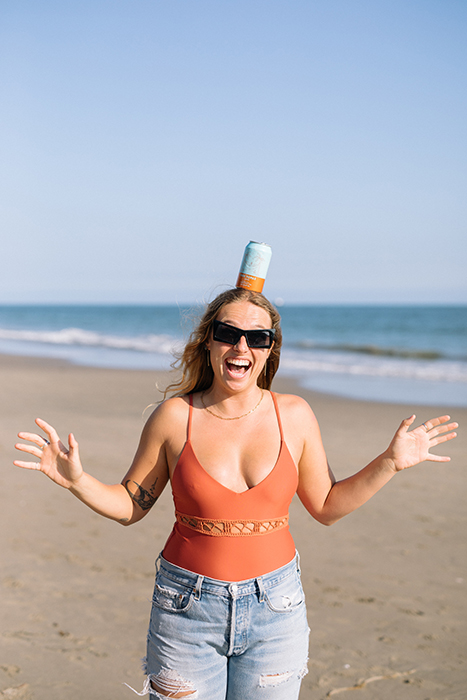 Credits:
Prop Stylist: Julie Russell
Graphic Designer and Creative Director: Lauren Sexton
See more of Mikaela's work at Mikaelahamilton.com.
Suggested posts you might be interested in: