Photographer Mark Weinberg teams up with Erin McDowell to Create The Book on Pie
My grandmother was dubbed (by the majority of our family), queen of the berry pie. My mother, who was terrified of popping perfection into the oven only to burn the crust, would break her back cracking open the oven over and over again to make sure nothing had caught aflame. At family gatherings, I would dread the moment I'd have to choose which pie I would ultimately champion. Would it be the Queen's mixed berry masterpiece or the shabby pumpkin with a soggy bottom and uncrimped edges?
Pies hold history, I think for a lot of us; but these pies? These are not your grandmother's pies — and they are definitely not my mother's. When author and food stylist Erin McDowell came to Mark Weinberg with The Book on Pie, it just made sense. The New York City-based photographer is seemingly obsessed with pies, something he and Erin have in common.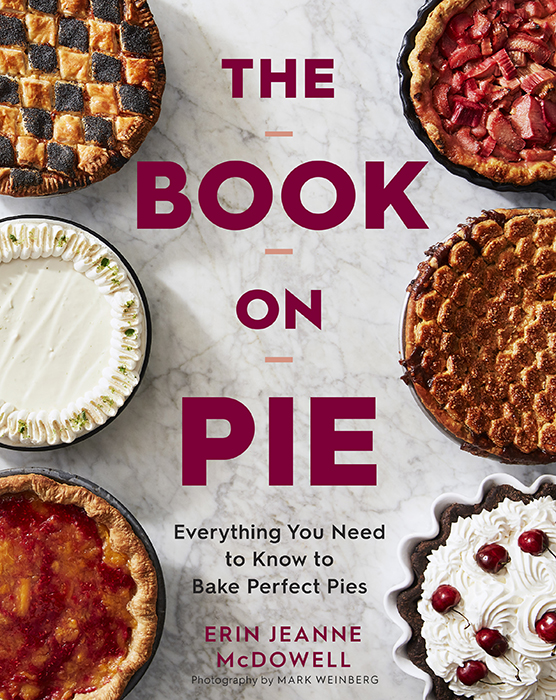 Erin and I have worked together many times and frequently those shoots have involved pies. We even made our own self-published mini e-book a few years ago all about pie. I'm an avid pie baker myself ­— nowhere near the expertise of Erin, but I love baking pies!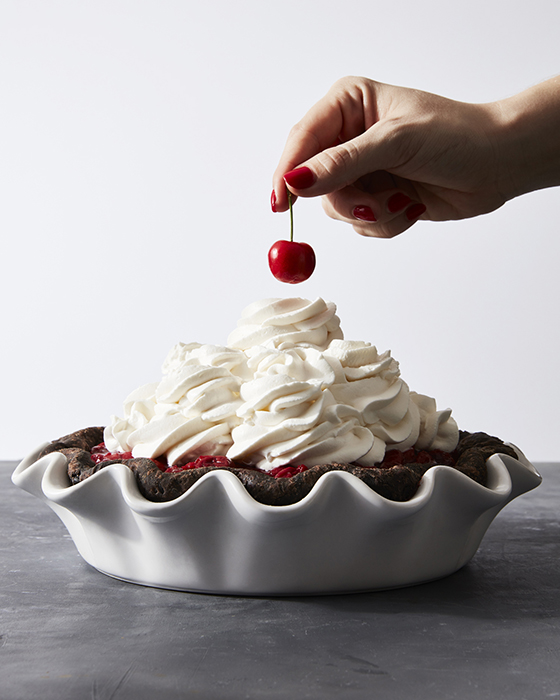 Mark, as you can tell, is very passionate about pie. He even claims on his website that he and his wife have baked more than 300 pies in their tiny NYC kitchen alone. Thus, meeting up with Erin to photograph 200-plus pies is right up Mark's alley.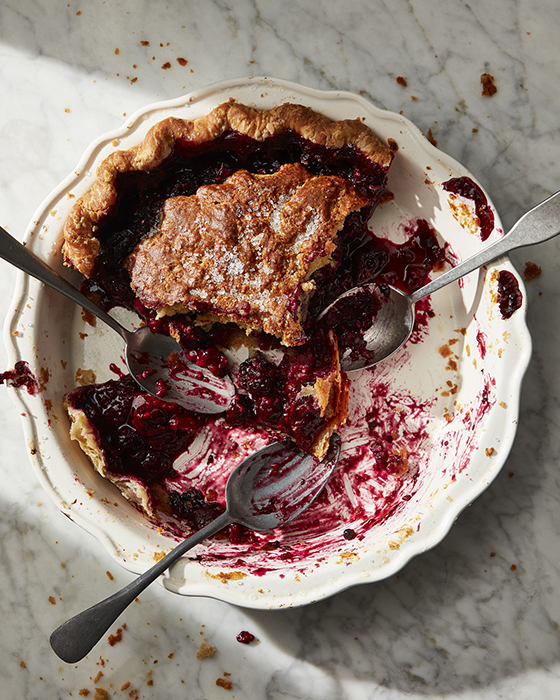 I met Erin while working at Food52 almost seven years ago and was honored when she chose me to shoot this project. The shoots took up 15 days as we photographed more than 200 pies at her home in New Jersey.
Luckily for Mark (and Erin), her New Jersey home has two full kitchens, making it possible to produce such a copious amount of pastries relatively comfortably. Everything was shot before the pandemic hit, so Erin was able to have 2-4 food stylists on hand during shoot days.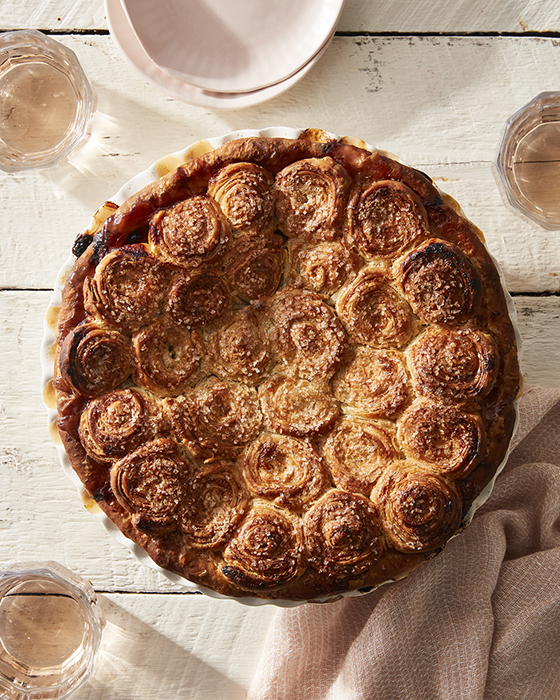 Shooting 200 round objects and attempting to make them all look different and unique is a challenge. Erin put hours and hours into planning which pies should be sliced, which should be shot overhead, from the side, group shots, etc.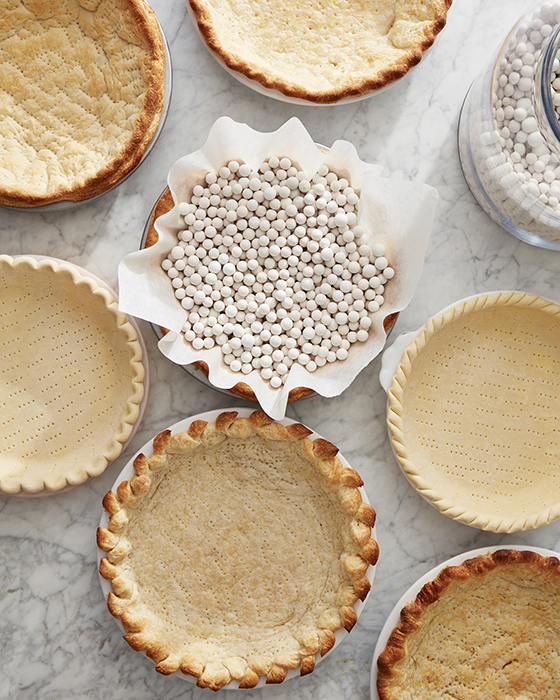 This is a big task, especially when taking into account pies that needed to be whole for "group shots," like the chapter openers and then had to be photographed sliced for each pie's specific section.
The pies themselves were so beautiful and captivating that we chose to keep the propping minimal and focus on the patries.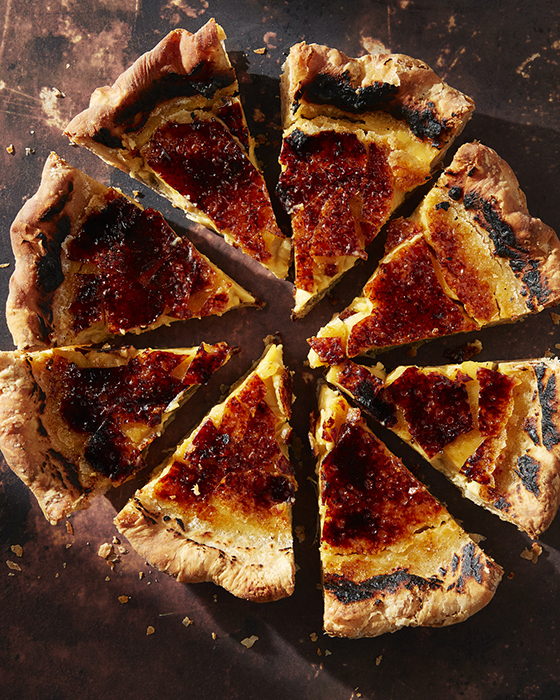 Mark retained this mentality through post-production as well, keeping retouching to a minimum and working with Erin and her publisher on the cropping and layouts of the images in the book.
It was really nice to be involved in that aspect of the project, especially after having worked with Erin and her team so amazingly. Everyone was so dedicated to their craft — it was inspiring to be around that energy for three weeks.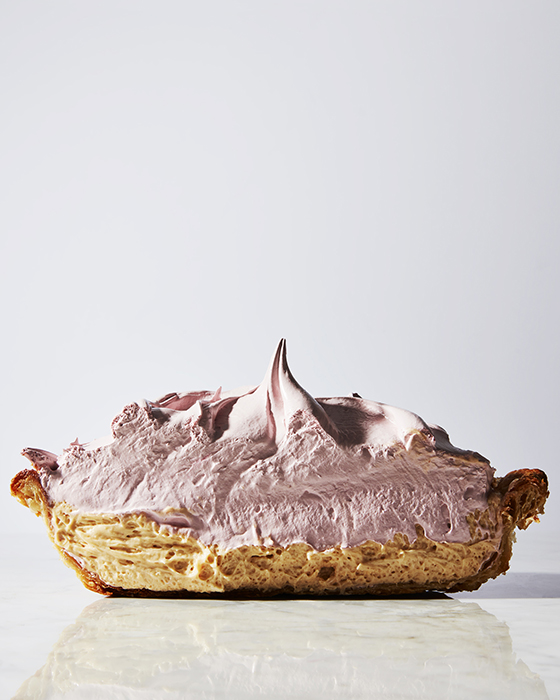 Mark muses that the biggest highlight might have been getting the book in the mail and seeing a physical copy of it for the first time.
I learned that even after 200 pies, I still love them — I would do it all again in a heartbeat!
Credits:
Author: Erin McDowell
Publisher: Houghton Mifflin Harcourt
See more of Mark's work at markweinbergphoto.com. This article was originally published at wonderfulmachine.com

Suggested posts you might be interested in: