John Valls' "Perfect Moment" cocktail photography for Imbibe Magazine
What do you picture when you think of the holidays? One too many baked goods? Twinkling lights or fireworks exploding in the sky? Rosy cheeks and runny noses, kissing at the stroke of midnight?
Imbibe Magazine imagines cocktails. We're talkin' steaming mugs with gold-rimmed glasses that hold cinnamon-infused, filled-to-the-brim cocktails. Portland, Oregon-based food and beverage photographer John Valls feels precisely that same way.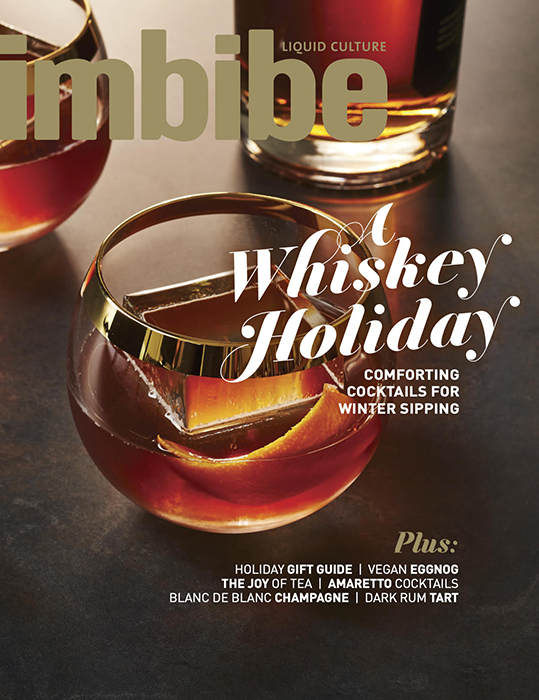 John has been working with Imbibe Magazine for the past two years, and when the publication began its search for a collaborator, John was the clear choice.
They had been looking for creative partners to help elevate the visuals and for someone who had a lot of experience in shooting drinks, had their own studio in town, and who mixed in well with their creative team.
John has a long history with food and beverage and has developed a strong reputation with bars, liquor brands, and, of course, Imbibe.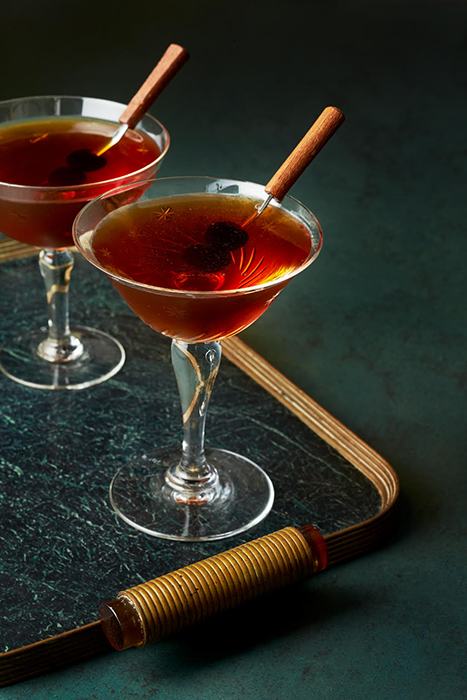 These clients seem to like how I can capture the mood and tone of a cocktail. Drinks have personalities — and I can express that.
When looking at John's images, especially of these particular cocktails, you know exactly what he's talking about. Some are sultry, some are silly, some are a little bit rude, but they have a big heart, and that's why you love them.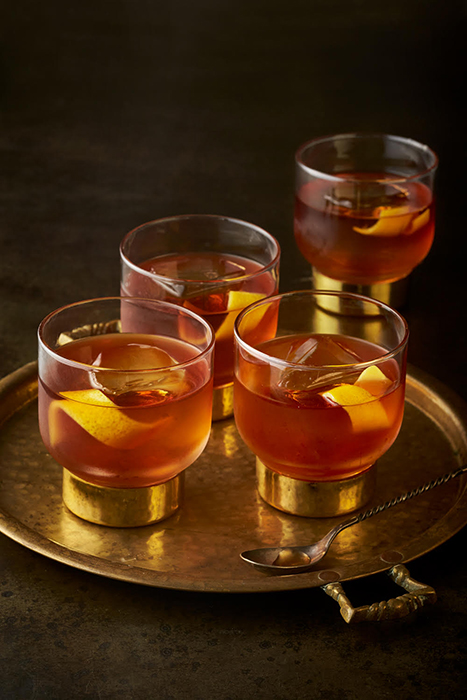 Imbibe brought their supplies over to John's studio and loaded them in, leaving him with everything he needed for the shoot, which was done over the course of two days. Working with the drink stylist, John had to go above and beyond to make sure everything was "just so."
The standards for the cocktails are really high, so I need to be on my game to make sure that my lighting and camera work are going to flatter this particular beverage. Each cocktail has a moment that it's perfect.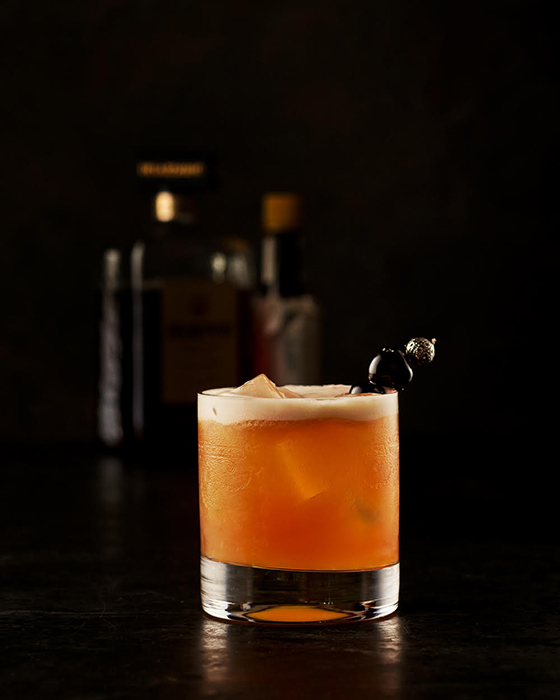 This means working seamlessly with the drink stylist to make sure the ice is the right shape, there are just the right amount of bubbles, or the garnish is perfectly placed. The time frame for this is very tight.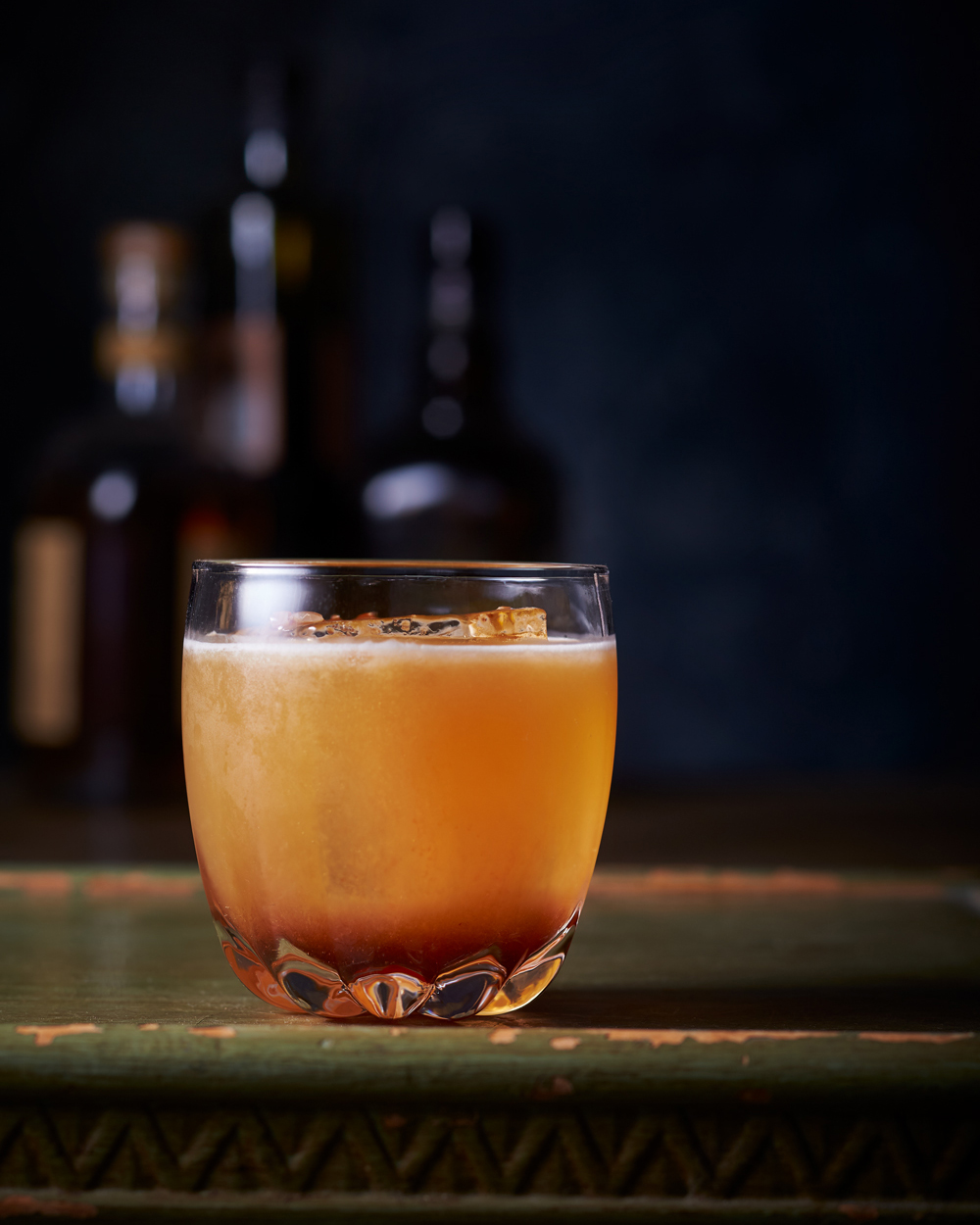 While there is plenty of planning that goes into these shoots, occasionally a prop or a background just doesn't go with the cocktail's personality. Sometimes that perfect moment doesn't coincide with the garnish placement or the composition of the setup. Occasionally, they'll take one version of the garnish and put it on an earlier version of the drink, relying on John's in-house re-toucher.
I love shooting cocktails because they have such unique challenges. There are the visual textures of the glass, the ice, the color, and the density of the liquids. On top of that, you need the perfectly made cocktail that you can shoot at just the right moment. It seems simple, but it's incredibly difficult to do well.
Since working with Imbibe Magazine, John has learned much more than just how to do this well.
The biggest lesson I've learned is finding that sweet spot between executing their vision for the magazine and having my own opinions about what looks right. When I bring my best self to their ideas, every shoot turns out as good as it can be.
Credits:
Publisher: Karen Foley
Art Director/Designer: Molly Henty
See more of John's work at johnvalls.com. This article was originally published at wonderfulmachine.com
Suggested posts you might be interested in: