The Abstract Food Photography of Carlotta M. Corpron
Carlotta M. Corpron never adopted the fashions or trends indicative of many artists. She lived far from the creative epicenters painters and performers generally flock to. If you passed Corpron on the streets of Denton, Texas, you likely wouldn't even recognize her as an influential avant-garde photographer.
But, with little more than a camera and a few dozen eggs in tow, she proved herself capable of producing ground-breaking abstract food photography.
The rural Midwest hadn't always been Corpron's home. Actually, she spent much of youth in India and the Himalayas due to her father's profession as a medical missionary. Ultimately, her passion for art drove her back to the United States in her late teens. For much of the 1920's she studied design and art education at Eastern Michigan University and Columbia – an impressive feat considering just how male-dominated her field of study was. Her strong drive to share knowledge with others led her to a teaching position at Texas Women's University.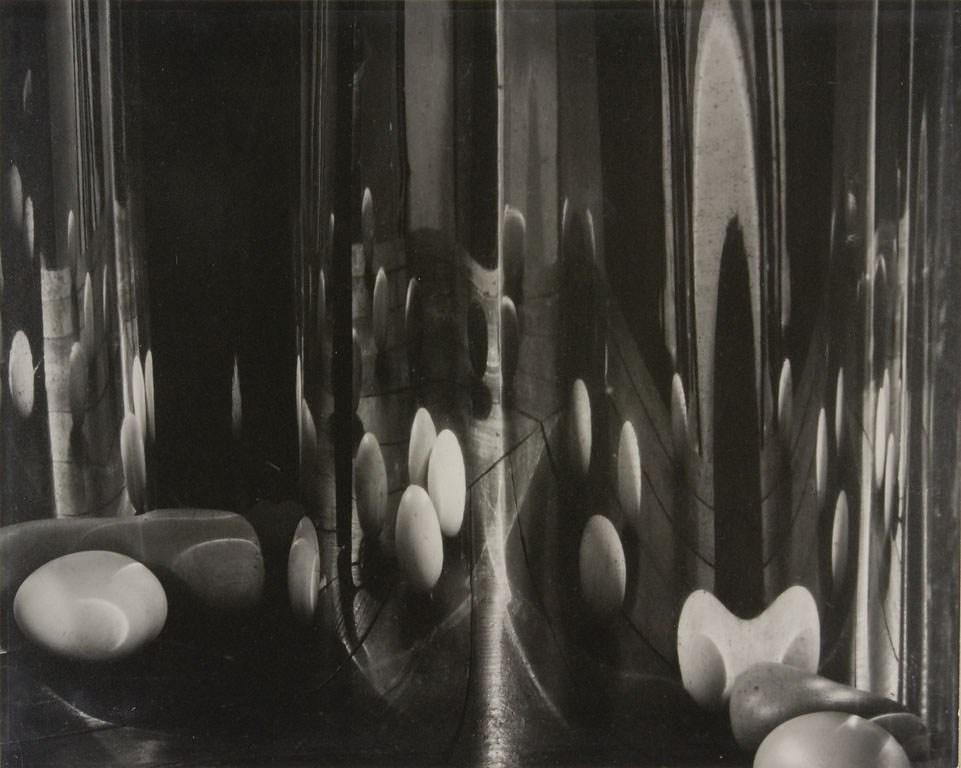 Some may scoff at this career choice, subscribing to the old notion that "those who cannot do, teach". But, in Corpron's case, headed back to school was the best move she could have made. As fate would have it, influential artists Man Ray and Laszlo Moholy-Nagy made their way to Denton to teach a light workshop – launching Carlotta into what she termed "light-poetry".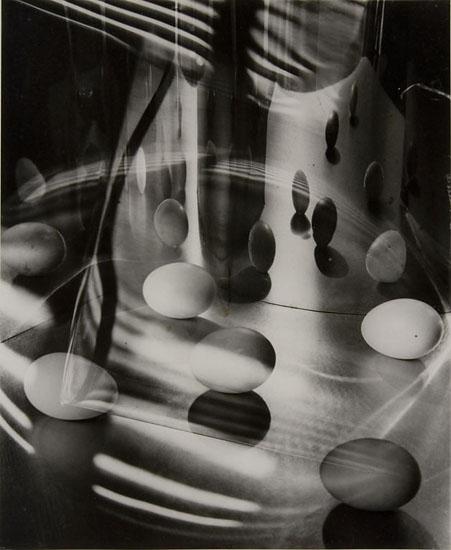 Carlotta was never strictly a food photographer. Over the course of her career, she photographed everything from solarized lilies to the streaks of light produced by roller coasters in motion. However, her most well known studies are remarkable explorations into the world of abstract food photography. Thanks in part to her encounter with Moholy-Nagy, Corpron became enamored with the Bauhaus movement. This manifested in the form compositions that emphasized line and shape with the help of stark highlights and shadows. With light and reflection, she discovered the ability to manipulate and multiply. Her subject of choice soon became eggs. A simple unassuming food, humble and void of color, she found inspiration in its minimalistic nature.
Many food photographers take conservative approaches to their subjects. A rustic bird's-eye spread on a wooden table bathed in soft light can no doubt be beautiful. But it's also safe. Chances are, you've seen a few dozen images that fit the description I just laid out. Maybe you've even made such a picture yourself. With the passing of time, those shots will surely become dated and boring. Corpron's work, on the other hand, distorts the dull into something dynamic. Darks crash into lights. Funhouse mirrors warp straight lines until they mimic the rounded edges of her eggs. In short, she rejected the clarity that comes with perfectly portioned ingredients and pin-sharp focus. Her choice to break from the conventional rules resulted in truly unique abstract food photography that time cannot wear down.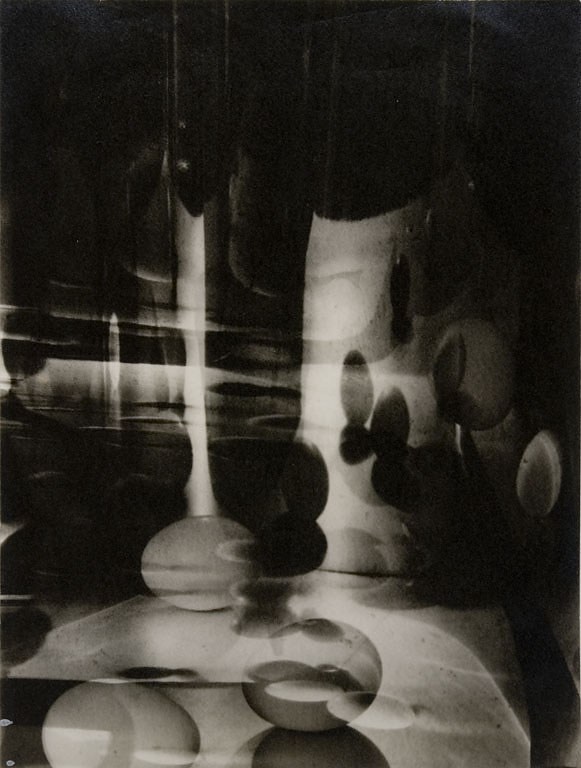 Today, Corpron may not have the name recognition that her contemporaries boast. But that was never her end goal. Instead, she dedicated her career to building up other photographers. Do you find yourself approaching the your food subjects in the same way time and time again? Allow the images Corpron left behind to drive you toward something daring and different with your camera.
Suggested posts you might be interested in: