Les Dîners de Gala, the Cookbook with Surrealist Food Illustrations
"I have often said that the most philosophic organs man possesses are his jaw. What, indeed, is more philosophic than the moment when you slowly suck in the marrow of a bone that is being powerfully crushed in the final destructive embrace of your molars, entitling you to believe that you have undisputed control over the situation? For it is at the supreme moment of reaching the marrow of anything that you discover the very taste of truth…"
– Salvador Dali, from The Secret Life of Salvador Dali
In his heyday, Salvador Dali and his wife Gala famously threw opulent, over-the-top dinner parties for their inner circle of artist friends. What many fail to realize is that their raucous nights together fueled by the finest delicacies likely culminated in more than just fond memories. In 1973, Dali published Les Dîners de Gala, an unexpected foray into fine dining with food illustrations unlike any other.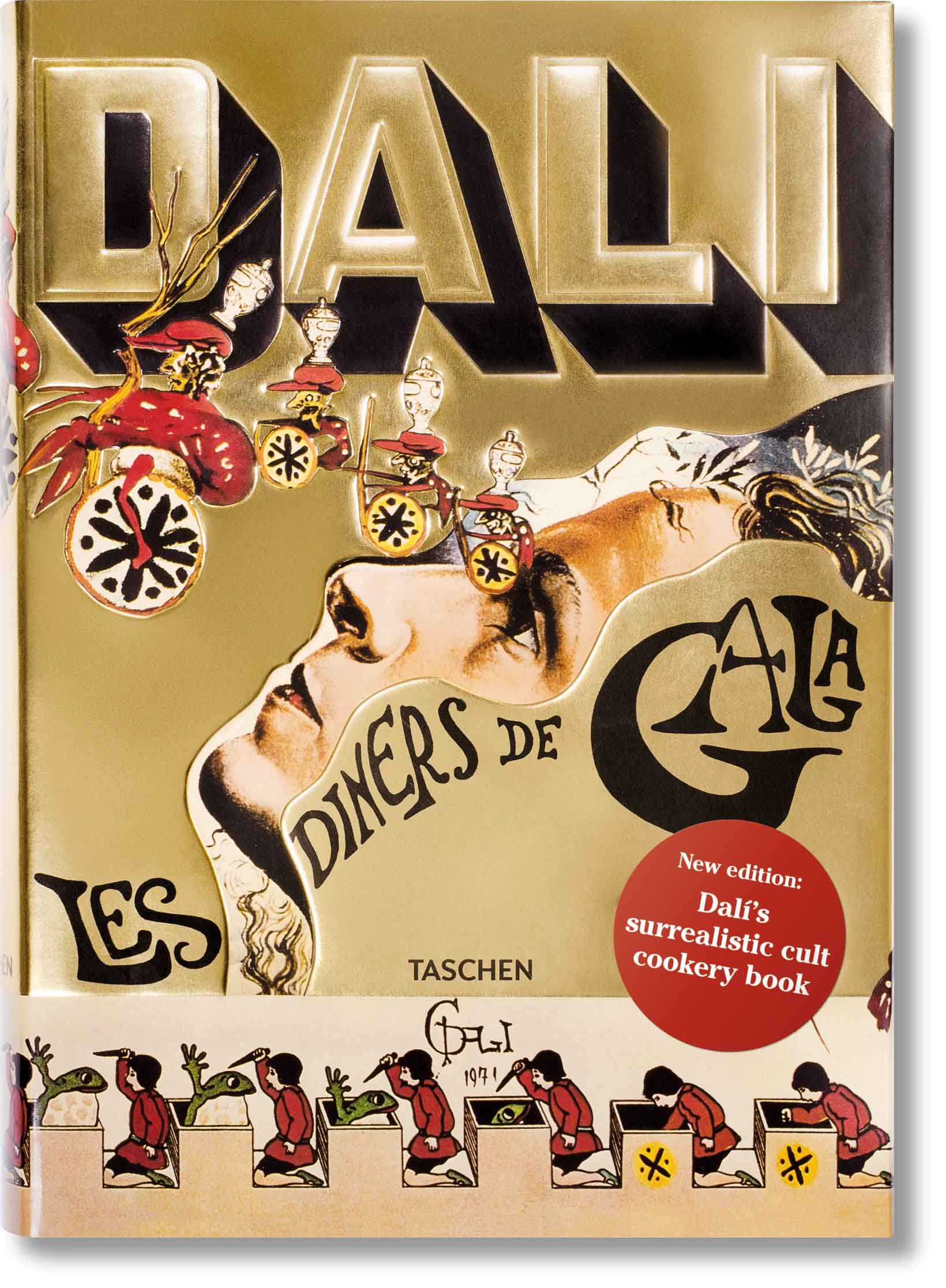 The concept of consumption was one that fascinated Dali throughout his years. Take the painting Dream, Caused by the Flight of a Bee, for instance. Pouncing towards the flesh of a nude figure a pair of tigers burst from the mouth of a great fish leaping out from the seeds of a fresh pomegranate. However, it took quite some time to devote a project specifically to food itself.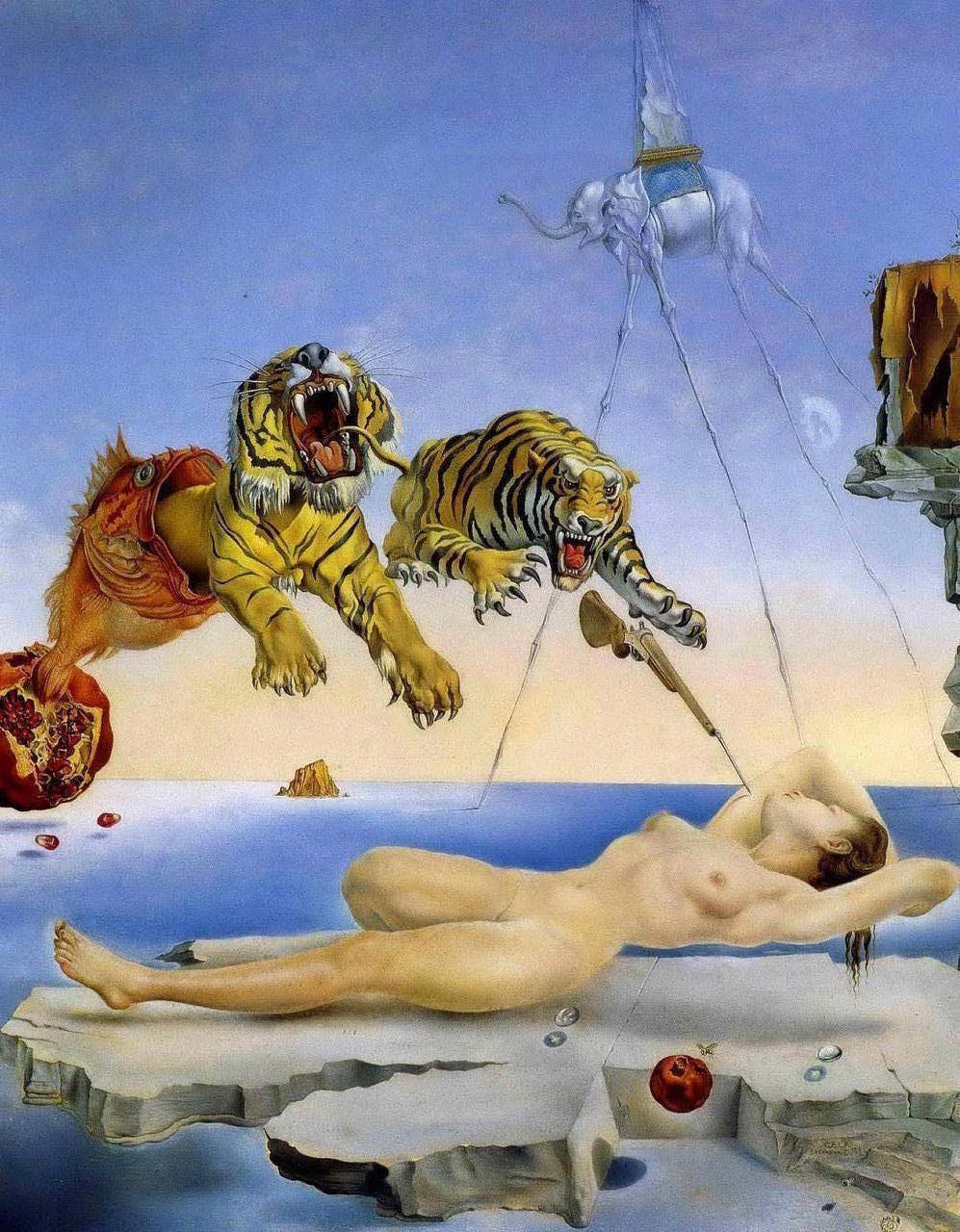 It goes without saying that Gala is a far cry from the over saturated aspic-ridden publications of the day. Instead, the bizarre, aggressive, and visceral experience Dali offers is an exploration of the carnal pleasure food provides. Featuring everything from frogs to aphrodisiacs, the cookbook is packed with surrealist food illustrations and photographs from the artist. There's a distinct lack of traditional table settings hiding in the pages of Gala. Instead, readers were liable to stumble upon razor blades precariously dangled over egg yolks, or splayed out carcasses contorted into fantastic shapes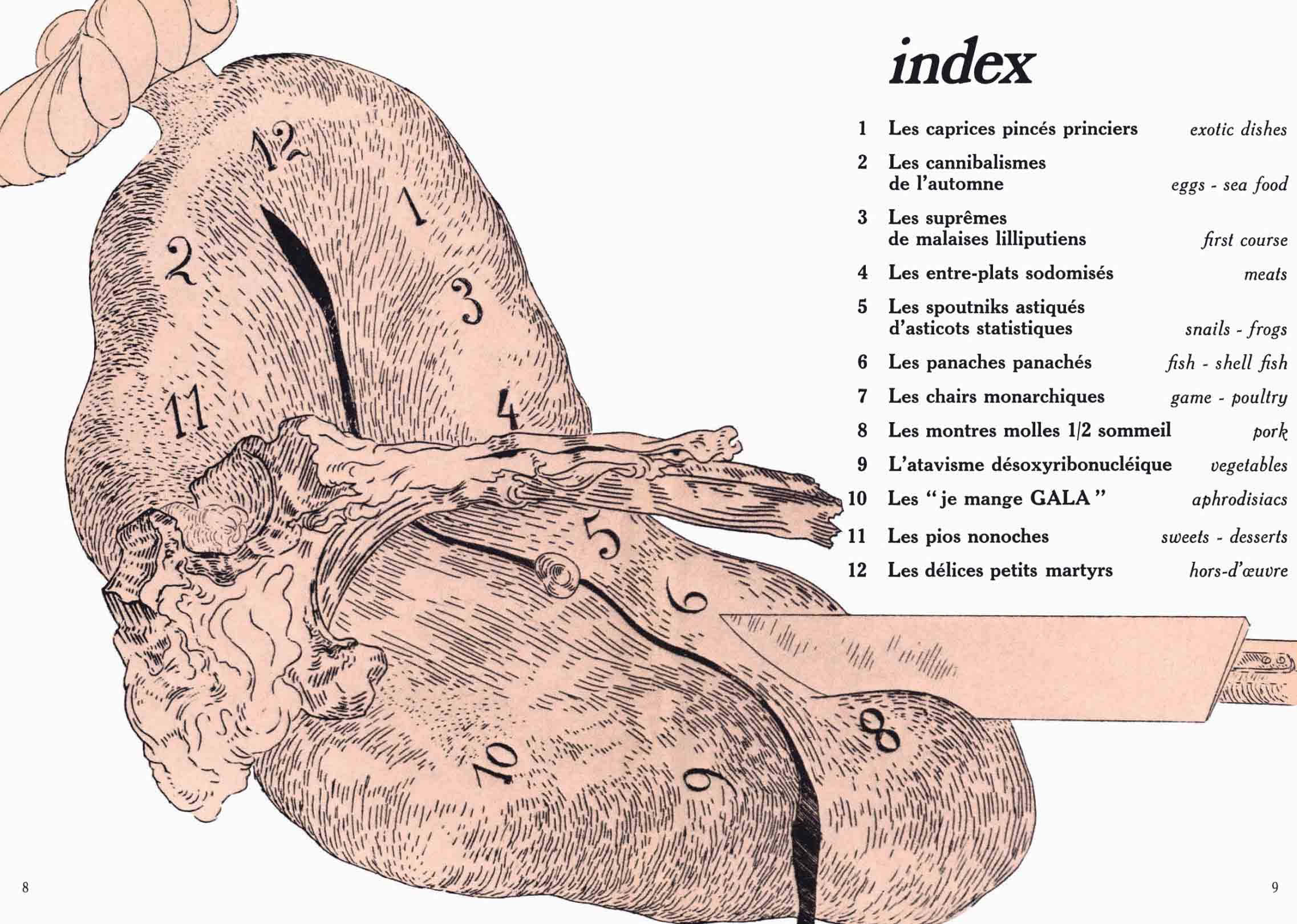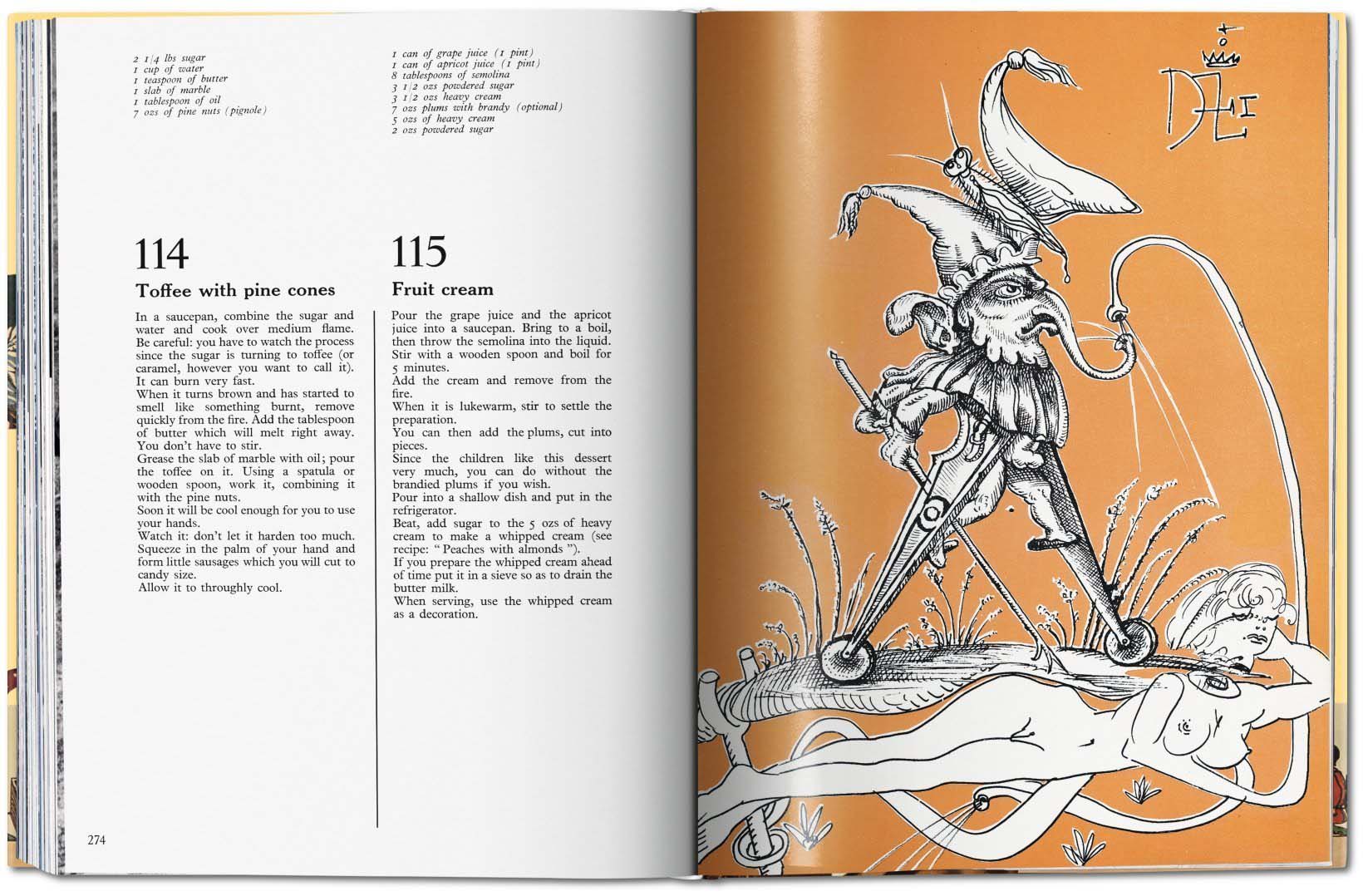 Like many artistic "cookbooks", Dali certainly used his publication to make a statement and share ideas.  Every element feels carefully constructed in the same way that a every brushstroke in a painting serves an ulterior motive. Instructions feel almost conversational, at times providing seemingly absurd directions. Exotic ingredients melded into unusual combinations initially seem too grotesque to possibly eat. However, Dali's contribution differs in that it also works as functional cookbook filled with delectable recipes. In fact, the food is deeply rooted in traditional French cuisine. Some recipe inspiration came straight from the leading chefs of the seventies. Coming from a Dadaist, its all surprisingly utilitarian.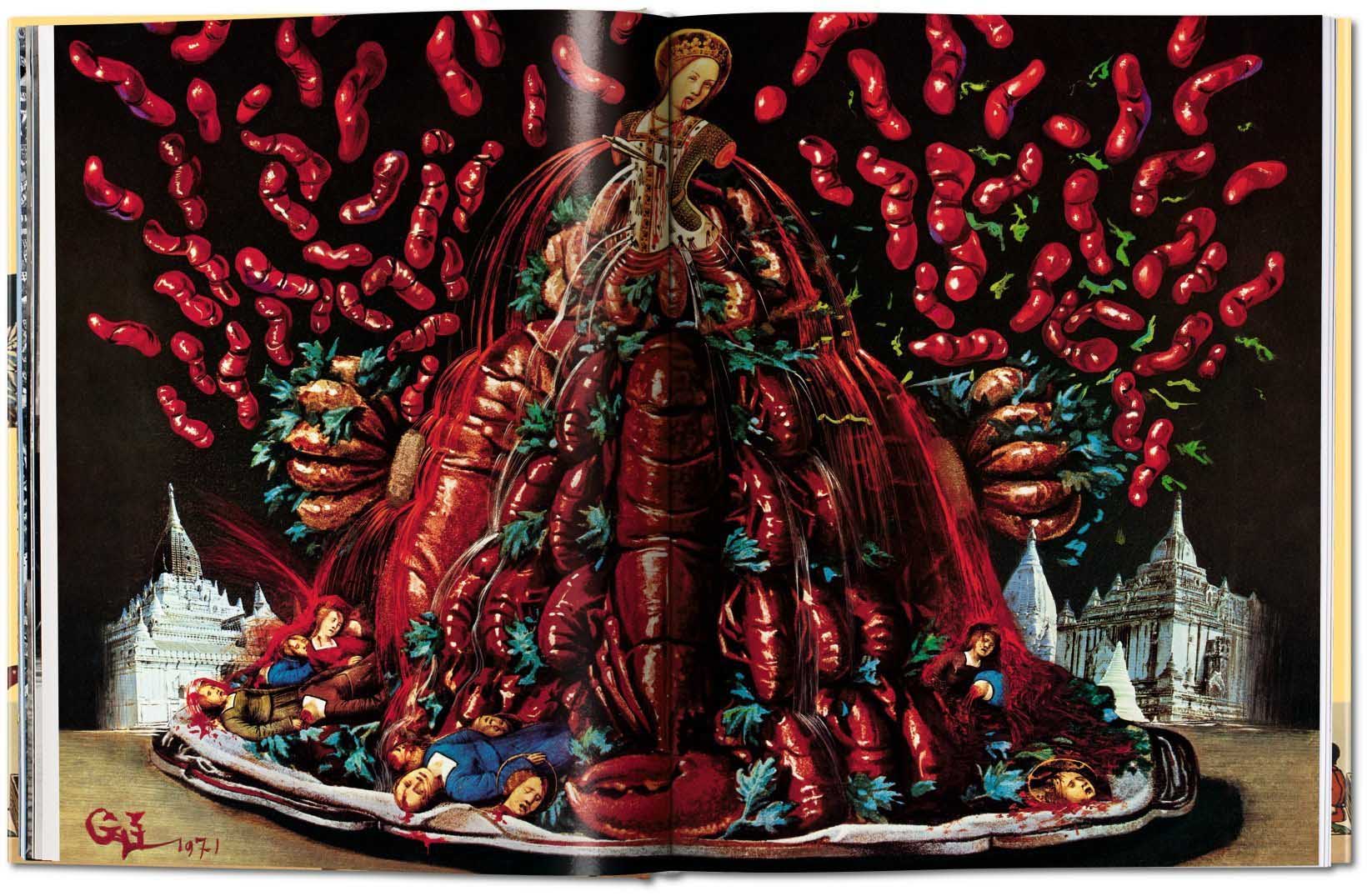 Just don't plan on bringing anything from Gala to your next potluck. A bushel of crayfish stacked to resemble a human figure may not go over well with less adventurous guests. Furthermore, individual copies of the publication sell for about $25,000 each.
Instead, the take away from Dali's Gala is its imaginative use of food. As the artist shows through fantastic surrealist food illustrations littered with pinches of humor and absurdity, eating doesn't have to be a careful balance of nutrients or pure fodder. It can be a captivating sensory experience, capable of inspiring artists just as much as a sonnet or sculpture.
Suggested posts you might be interested in: