"Food Photography Props" Set the Stage for Successful Images
Food photography props [fo͞od][fə-tŏgˈrə-fē][ˈpräps] (n.) – Any physical object present in food photographs in addition to the food itself. Typically used in real kitchen environments to prepare/cook food, or present/display food. Props are used to make food look more appetizing, solidify an aesthetic, explain a food recipe, or fabricate a scene. Food photography props range from kitchen-like backgrounds to typical kitchen utensils, cookware, serving pieces to hand and electric appliances. Food items themselves can be used as props, such as edible garnishes and food ornaments. Props are an absolutely integral part of food photography and are often predetermined during the creative direction process. Therefore, they require specific planning and consideration. Props also function as tools for photographers to direct attention to specific parts of an image, create compositional balance, or arose a specific emotion or thought in the viewer.
Example: "One of my client's favorite food photography props is the wine barrel cutting board. It gives any cheese spread, charcuterie arrangement, or large piece of carved, roasted meat that elegant, but rustic look. It seems like it works for so many creative concepts–my clients always love it!"
The Job of a Food Photography Prop
The word prop in food photography is used much like in theater. The culinary props are there to reinforce the message of the food photography itself. This message could be to show how the blender works, illustrate a recipe, or just to make people order food. For this reason each prop needs to be carefully thought out to work towards the goal of each photograph. Props add detail, create an effect of place, and further the overall desired style of a scenario. The word prop also means to support, such as "he propped up the teetering floral arrangement with a small piece of wood."  Indeed, food photography props have the job of decorating, embellishing, emulating, and supporting the scene as a whole.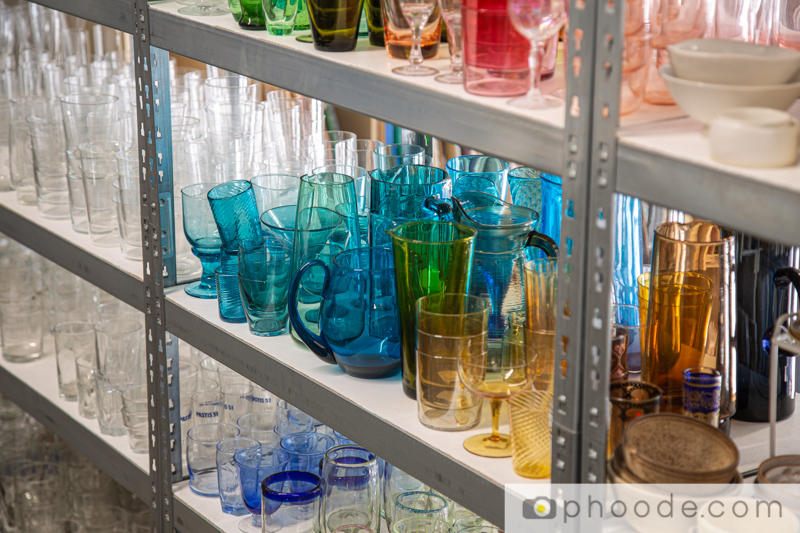 A food photographer who knows how to use props can direct the way their photos are viewed. The choice of displaying a dish still in a frying pan indicates a fresh and casual dining experience. The same food could be plated on slate with sleek dark props, suggesting a sophisticated and serious attitude. Props are also essential in creating layers in food photography, a tactic used for making images more engrossing. If a food photographer is working solo on a set, shooting a menu for a restaurant, he will most likely use props that belong to the restaurant. There is not worry about which props to select, only have to arrange them in the most pleasing compositional manner.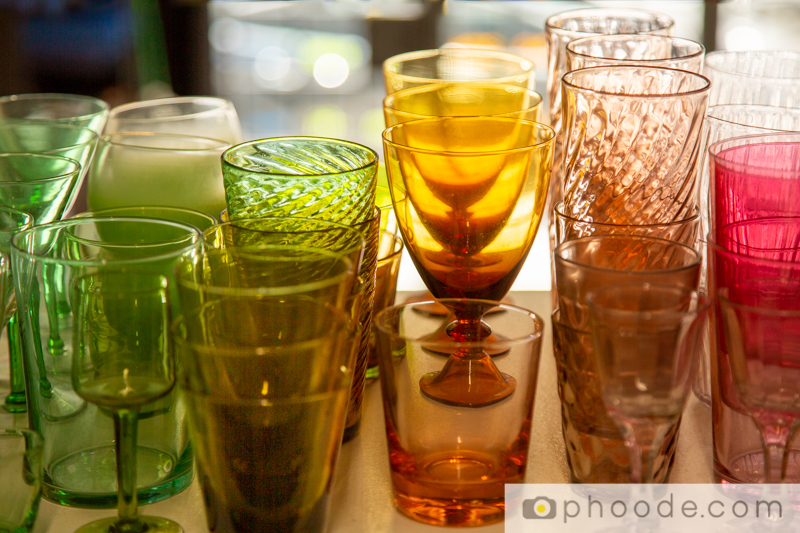 Food/beverage companies may even use different props in their advertising photography to market the same product to a different group of buyers. A juice sold wholesale to food service businesses will be photographed for ads in restaurant/diner style glassware, whereas the same juice sold to a retail market (individual households) will be photographed in a more casual, homey style glass. The same applies to all other food serving prop pieces like plates or silverware.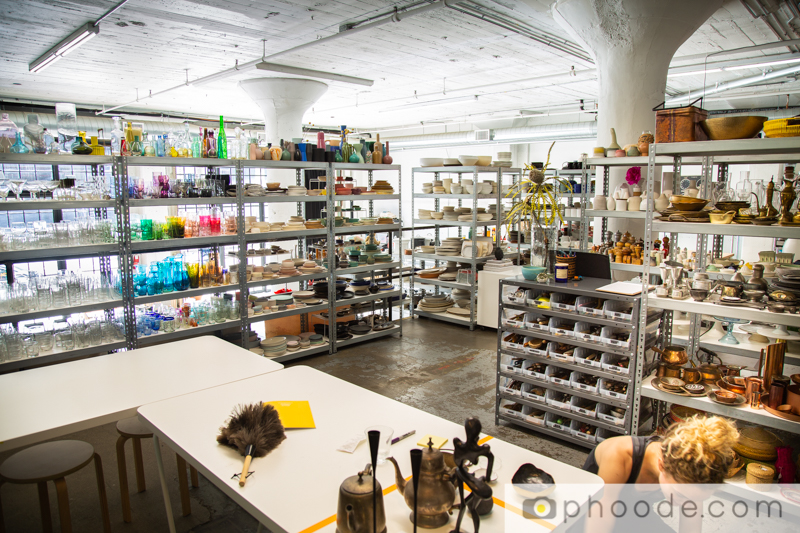 Prop Stylists, Prop Masters and Prop Houses
When it comes to advertising and editorial food photography, separate people are often in charge of acquiring and styling props on set. They are the so called "prop stylist", or in large productions there is a "prop master". Building a cohesive food photography set is a coordinated creative effort. Props are often custom-purchased or custom-made. Food creatives frequently rent props from a place called the "prop house", where props are offered by color, style, purpose, and historical period.
Prop houses sometimes have different specialties, such as tabletops, backgrounds, fake foods, and all sorts of objects that can be used in staging food photography. Many reputable production houses and food photography studios have their own, often impressive prop collection and rentals, offering them at no additional charge to clients who use their studio, or to photographers from their studio.
Common Food Photography Props
The realm of food photography is ripe with variety and the same can be said about food photography props. In addition to the decision of which props to use, thought must be given to the height, color, surface finish, and other attributes of each prop in great detail. For instance, including props that raise platters off of the table can make compositions more compact and dynamic. Below is a list of the many commonly used props in food photography, clearly organized by general categories.
SURFACES/BACKGROUNDS: distressed woods, slate, wooden boards, marble/granite stone slabs, stainless steel, cutting boards, table tops concrete, tiles, Formica, laminates, linens, tablecloth, seamless solid color backgrounds, etc. Backgrounds can be fabricated and imitate the look of distress wood or stone.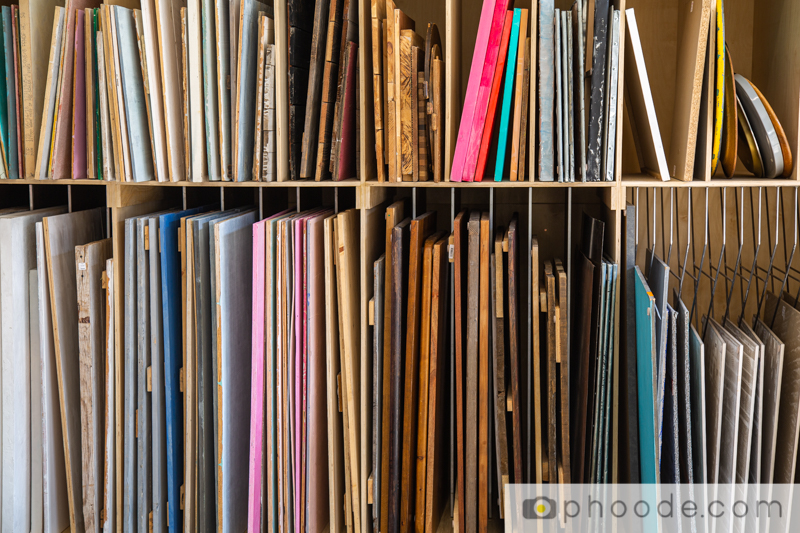 PREP SURFACES cutting boards, butcher boards, blocks
SERVING DISHES bowls, platters, plates, mugs, cake stands, remekins, etc.
GLASSWARE drinking glasses, goblets, wine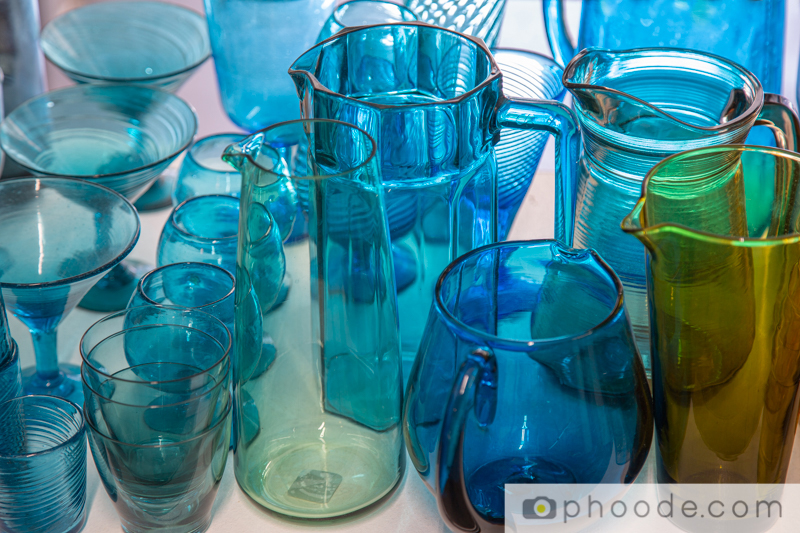 LINENS tablecloths, napkins, doilies, placemats, etc.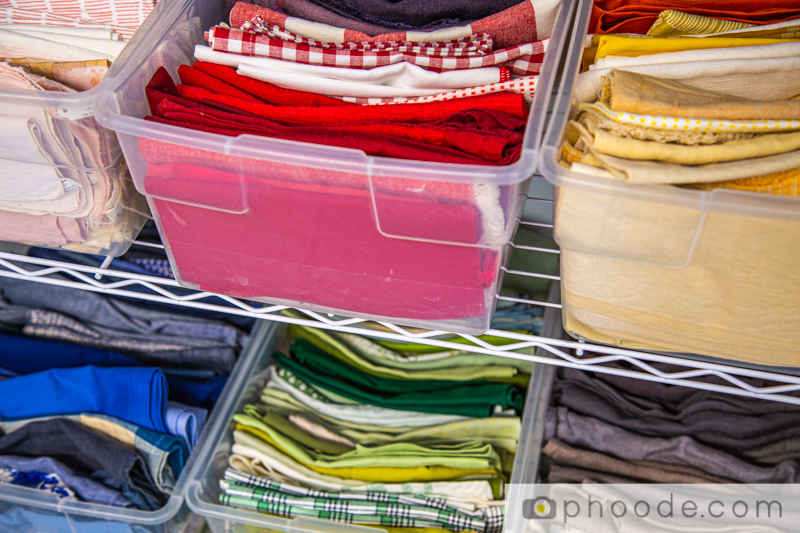 SILVERWARE/CUTLERY knives, forks, spoons, spatulas, serving spoons, steak knifes chopstics, etc.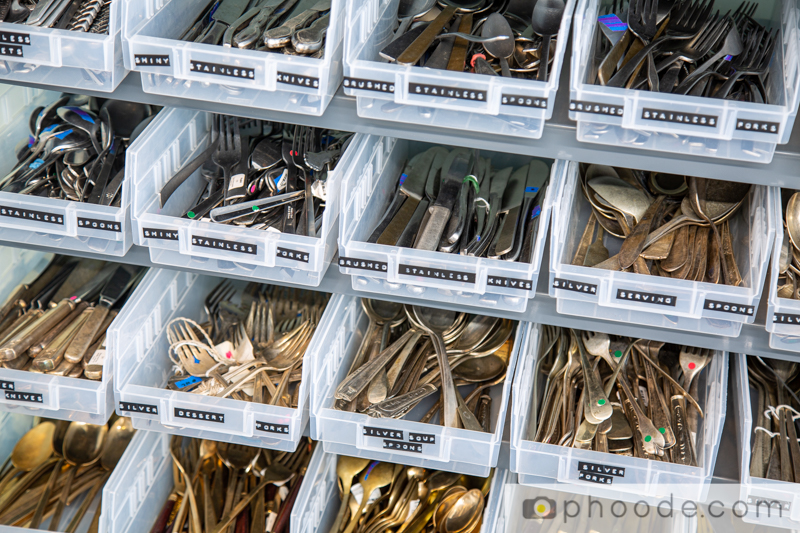 COOKING/BAKING DISHES pots, pans, baking sheets, kettles, griddles.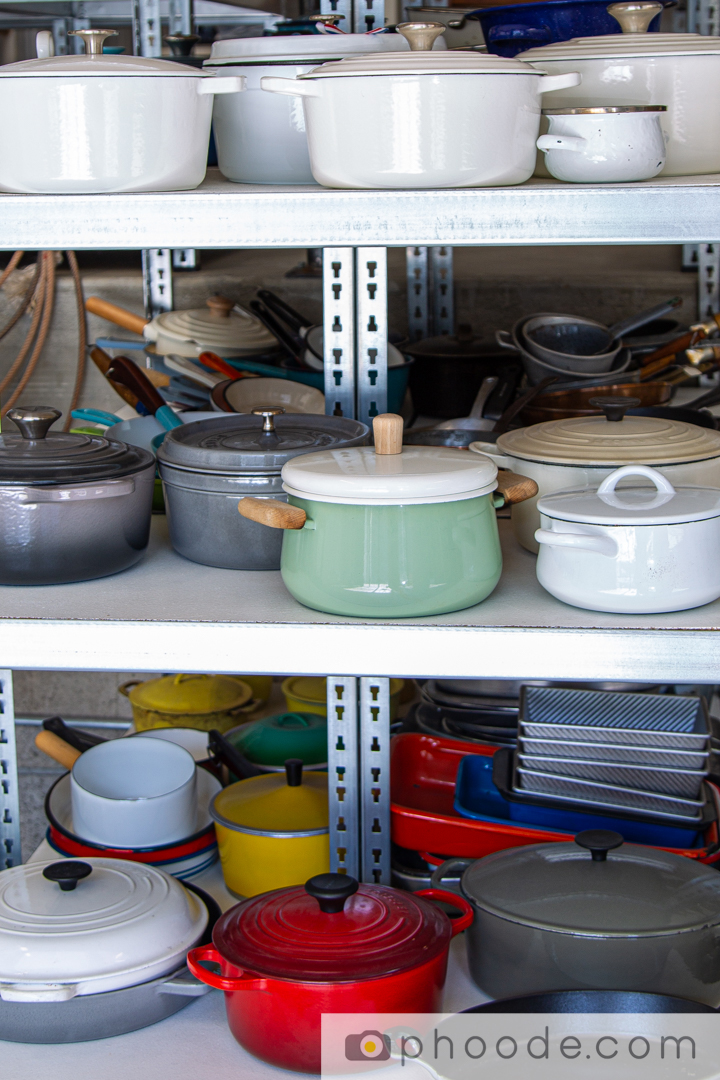 FOOD DISPENSERS AND MEASURING DEVICES spice shakers, or measuring spoons and cups can hint to the cooking process of food.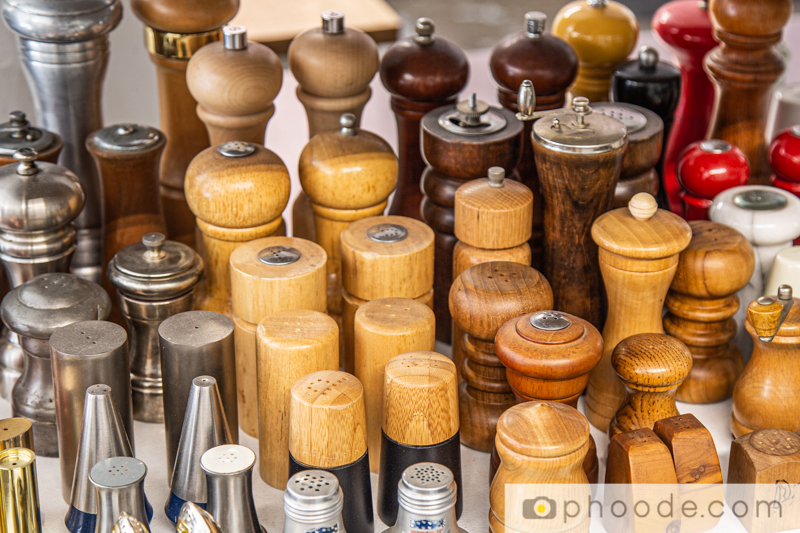 SMALL KITCHEN UTENSILS peelers, grates, cutters, corers, mashers, funnels, choppers, slicers, shredders, mandolins, can openers, strainers, thongs, etc.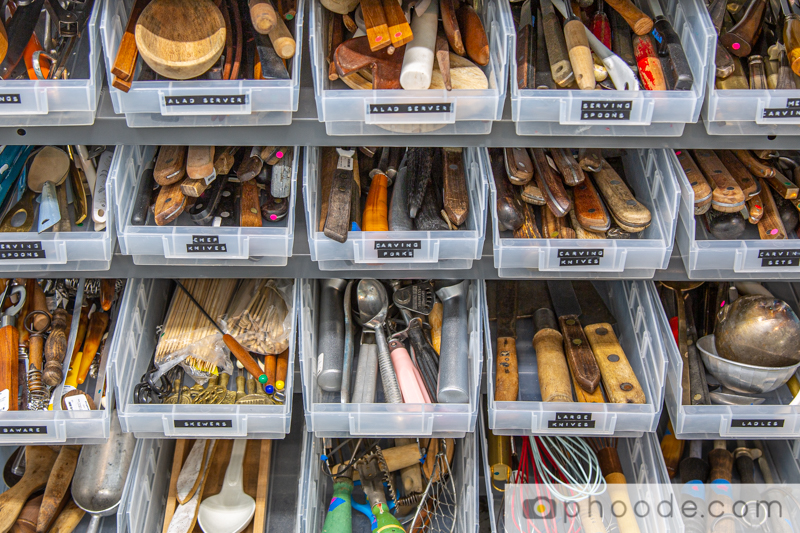 FOOD STORAGE CONTAINERS mason jars, small jars for herbs and spices, lunch boxes and dishes, etc.
SMALL ELECTRIC APPLIANCES mixers, juicers, blenders, food processors, meat grinders, pasta makers, hot plates, etc.
LARGE KITCHEN APPLIANCES ovens, microwaves, stove tops, refrigerators.
OUTDOOR COOKING EQUIPMENT grills, BBQs, firepits.
PLASTIC FOOD AND FLORAL garnishes, flowers, plants.
Matching Props with the Project's Creative Goals and Client's Needs
In food photography, the usual recommendation is to use food props sparingly. The idea of a prop itself is to be an addition, an extra. This of course depends on the end use of the food photography project, its final purpose. For example, sets are restricted to very few, particular props in advertising food photography. On the other hand, food photos imitating traditional still life photography may strive for the look of a feast, with lots of harvest accents and numerous metal platters and goblets. Props that indicate a historical period, geographical place, or have wild patterns are apt for editorial food photography, helping the story within the article come to life. In editorial photography, concerns of distracting from the food are less of a worry than with advertising.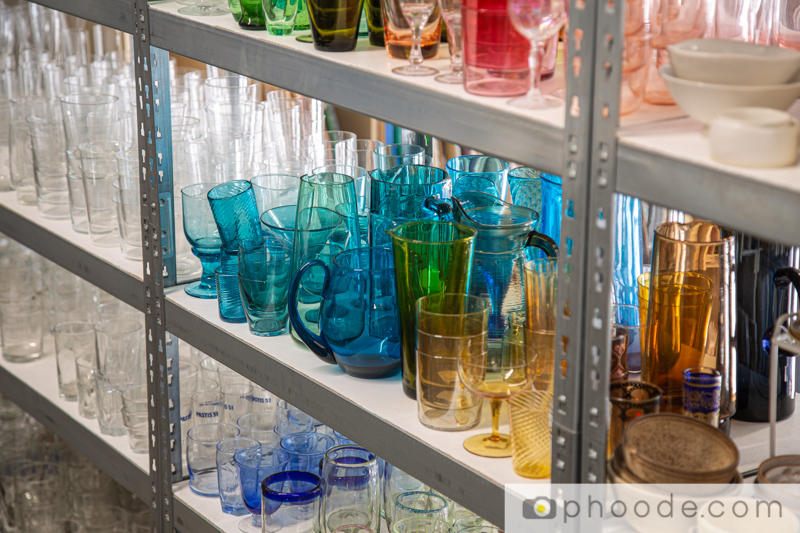 The intricacies of selecting props also depends on the food product itself. Flowers might go with strawberries and cream, but not so much with BBQ pork ribs. Each food subject has its own limitations as to what kinds of props can be successfully used. Food photography props heavily influence the aesthetic of a shoot. A completely different base layer will be required for modern minimalist aesthetics (perhaps slate or light marble) vs. rustic homecooking (perhaps a thick wooden cutting board).
One last goal that food stylists, food photographers, and creative directors strive for is to not have attention grabbing props recognizable between shoots. For example, if they continually use a lavish gold ladle with a gem bedazzled handle, the prop's uniqueness will fizzle away, photos from distinct projects will be tied together. For that reason food creatives usually pick neutral props for repeated use. This way the repeated appearance of a prop will not seem unusual or strange. Also, shooting with neutral colors and styles makes it so the food is the main focus, which is usually the best way to approach any food subject when comes to photography that is illustrating food recipies or food products.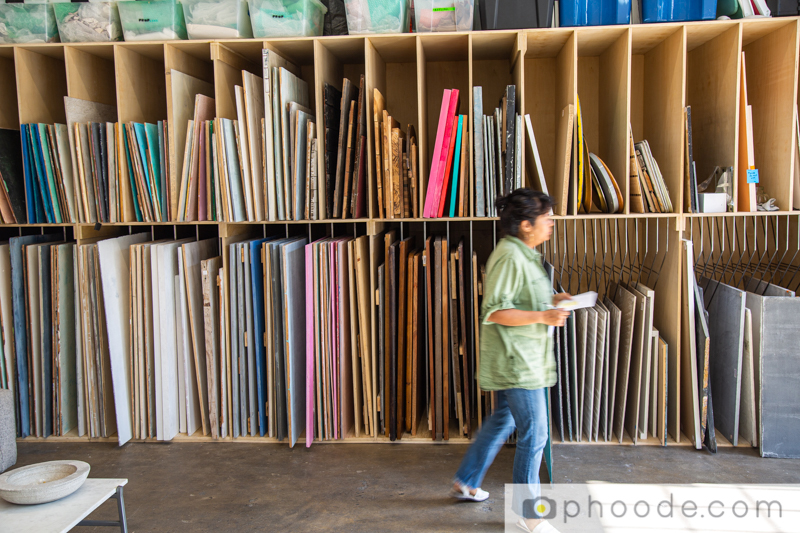 Sources of Food Photography Props and What to Look for
Not all locations have professional prop houses or rentals. Food photography props can be found in any home/kitchen store, although creative sources are also full of great finds. Food photographers and stylists search for props at vintage stores, construction and art supply stores, antique shops, and fabric outlets. Props in food images do not have to be specifically designed for food. By keeping an eye on surface texture and looking for soft colors, many flat surfaces can be found that would make perfect table tops or backgrounds. Also, any quirky little dish has the potential to find a home in at least one special project. The best stylists think creatively about both photography and props.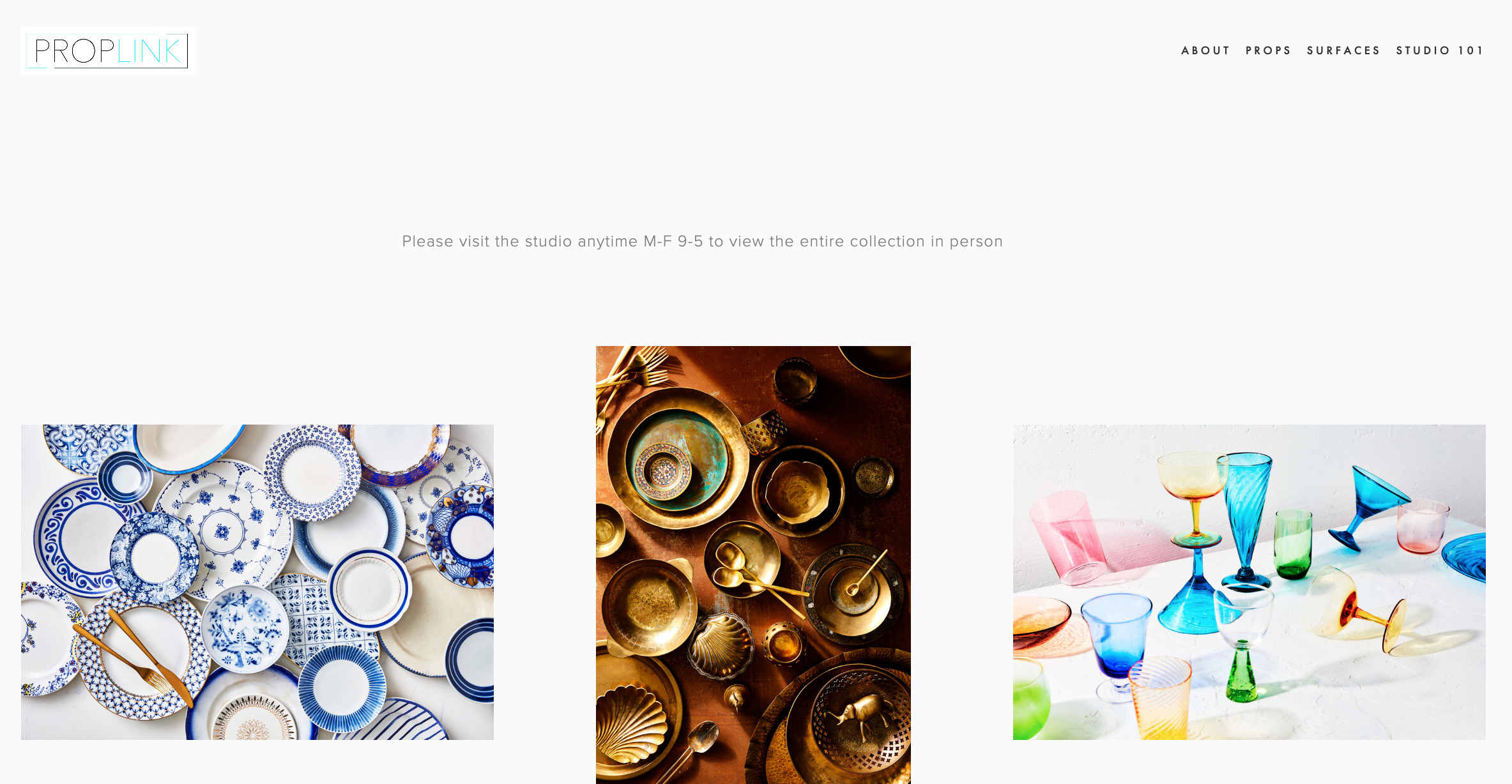 Do you have a favorite prop? Maybe one that's a bit surprising? Tell us about it in the comments below. Or, join our creative team and show off all the various uses of props you've mastered!
Suggested posts you might be interested in: