"Advertising Food Photography" Makes Mouths Water and Opens Wallets
Advertising Food Photography [ădˈvər-tīˌzĭng][fo͞od][fə-tŏgˈrə-fē] (n.) – Photography for print, TV, or digital media that attracts customers and clients, motivating them to buy a product. Usually advertising food photography is used in campaigns paid for by various food related businesses: food and beverage brands (Nestle, Tropicana), food service companies such as restaurants, catering companies, and cafes (McDonald's, Starbucks, Costa Coffee),  culinary equipment manufacturers and distributors (KitchenAid, Smeg, Crate & Barrel), food distributors and manufacturers such as grocery stores and food importers (Costco, Amazon, Lidl, Cash & Carry), entertainment/media food businesses such as magazines, TV stations, and food websites (Food Network, etc.). Also, advertising food photography can be used to sell non-food products such as fashion items (e.g. an Hermès handbag). Packaged food products, drinks, fresh dishes, and restaurants themselves are photographed so as to promote and boast company visibility and consumer confidence. Advertising food photography is usually accompanied by text.
Example: "I noticed that the latest advertising food photography features a lot of sweating fruits and veggies to emphasize the ingredients' freshness within the products."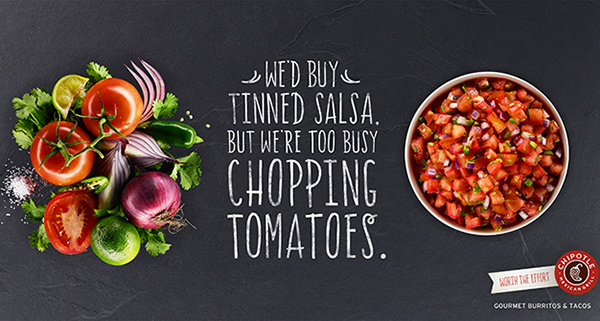 Advertising food photography only includes photos with the intent to sell a food product and make a food brand look good. Simple as that. It can found posted on the walls of your metro commute, in magazines, on TV commercials, the Internet, or just about anywhere. The visual aspects of featured food items are the priority when advertising food. Its color and texture must make people's mouths water, turning them into faithful customers. Hi-end professional advertising food photography also involves navigating complicated demographics and computer data, which is combined with an understanding of the psychology of different consumer groups. A task far too grand for one person or team to do individually. Usually whole teams of people and various entities are involved in thinking up and executing every small detail of that final image you see on a billboard that makes you pull off the highway and visit the nearest restaurant.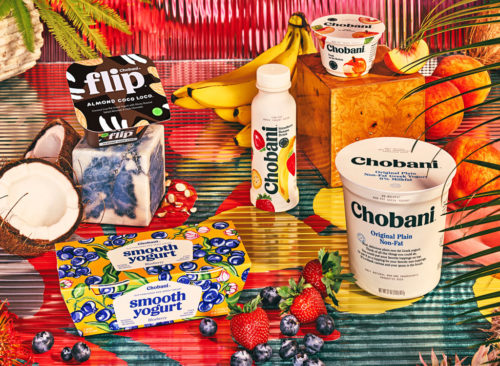 Advertisement agencies are the next piece of the puzzle behind advertising food photography. They brainstorm to generate creative ideas for campaigns, then hire food photographers and stylists to realize them. Advertising food photographers sometimes work for one specific agency with a fixed staff, although usually they make a name for themselves and are sought after independently by many. The priority of an ad agency is to be creative, while staying within the bounds of brand image and demographic demands. A photograph must not contradict a company's mission statement, but echo it. Likewise, the style and attitude of the advertising food photography used, must appeal to the kind of customer to whom the food business hopes to sell their product.
Many hands work together to produce a final food advertisement. A great deal of research is done on completed food advertising campaigns that is then used to plan forthcoming projects. This is usually done by third party groups who answer questions about the ads' effectiveness using data, surveys, and focus groups. Perhaps a picture of a gigantic steak cooked medium-rare was featured in a chain restaurant's recent advertisements that ended up grossing out the majority of a test group rather than impress. 
There are some basic aesthetic tendencies of advertising food photography. As opposed to editorial food/recipe photography, it rarely employs a shallow depth of field. To draw attention to juicy and fresh textures, advertising food photographers use sharp lenses and focus stacking. By shamelessly showing off the flawless details of a food product or ingredient, people trust that they are seeing an accurate portrayal of what awaits them at an eatery or inside a package. However, advertising food photography is often postproduction heavy, even entering the realm of fantasy sometimes. There are countless production stunts that professionals such as food and prop stylists, set designers, and retouchers use to produce the final "hero" food and shoot it.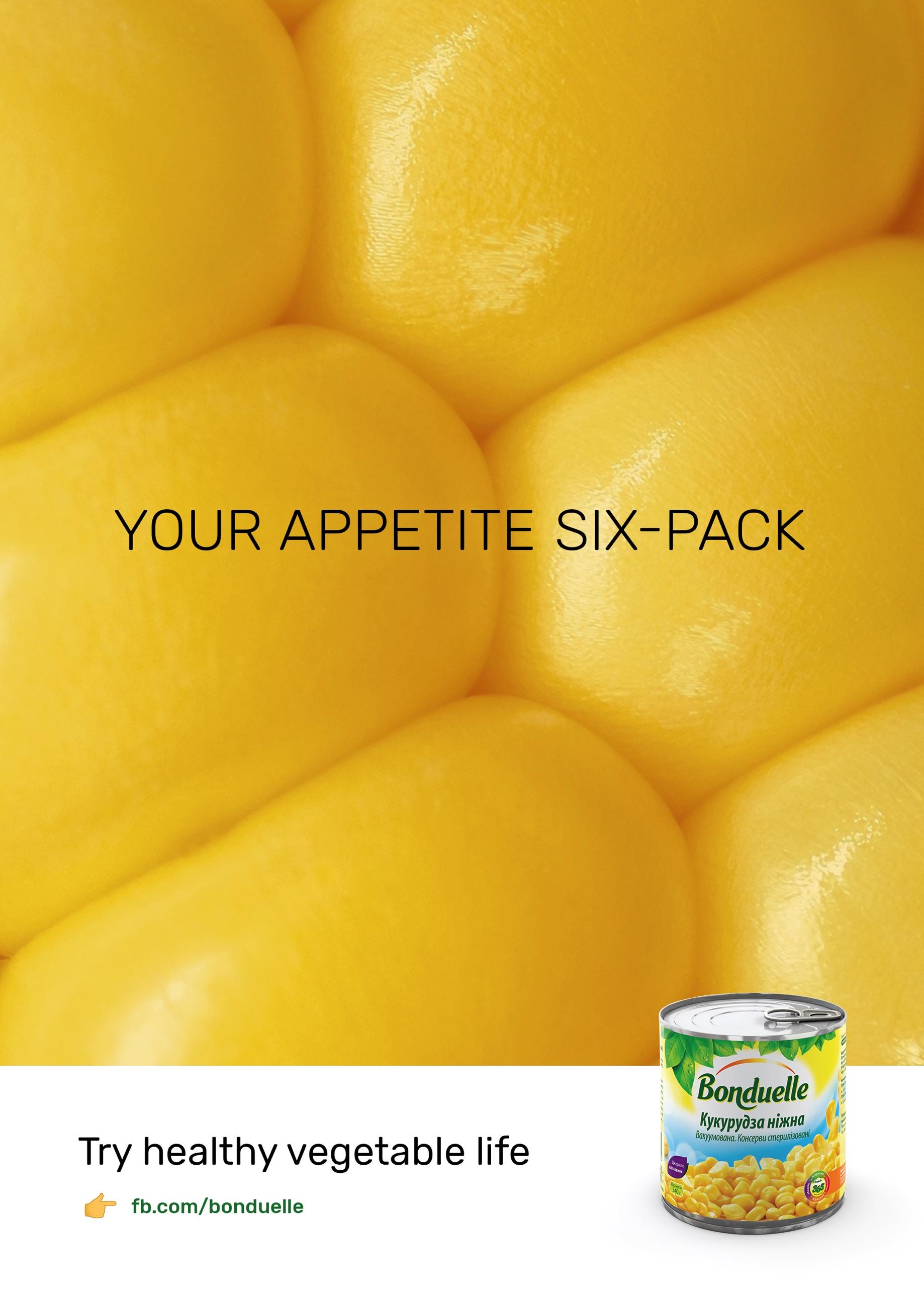 Typical advertising food photography shows many macro closeups, sharp throughout, with a minimal shadow or no shadow, often captured on a seamless white background. This not only makes for faithful representations of food products, but also allows for easy incorporation into a larger composition. Advertising food photography almost never stands alone. Accompanying the visual aspect of food advertisements, the text (or "copy") is an integral component and determinant of photographic content and form. Depending on what text and how much text is used, the photograph's ideal composition will change. Some brands or campaigns are more creative, so no standard can be placed on their imagery. On top of that, images vary immensely depending on demographics.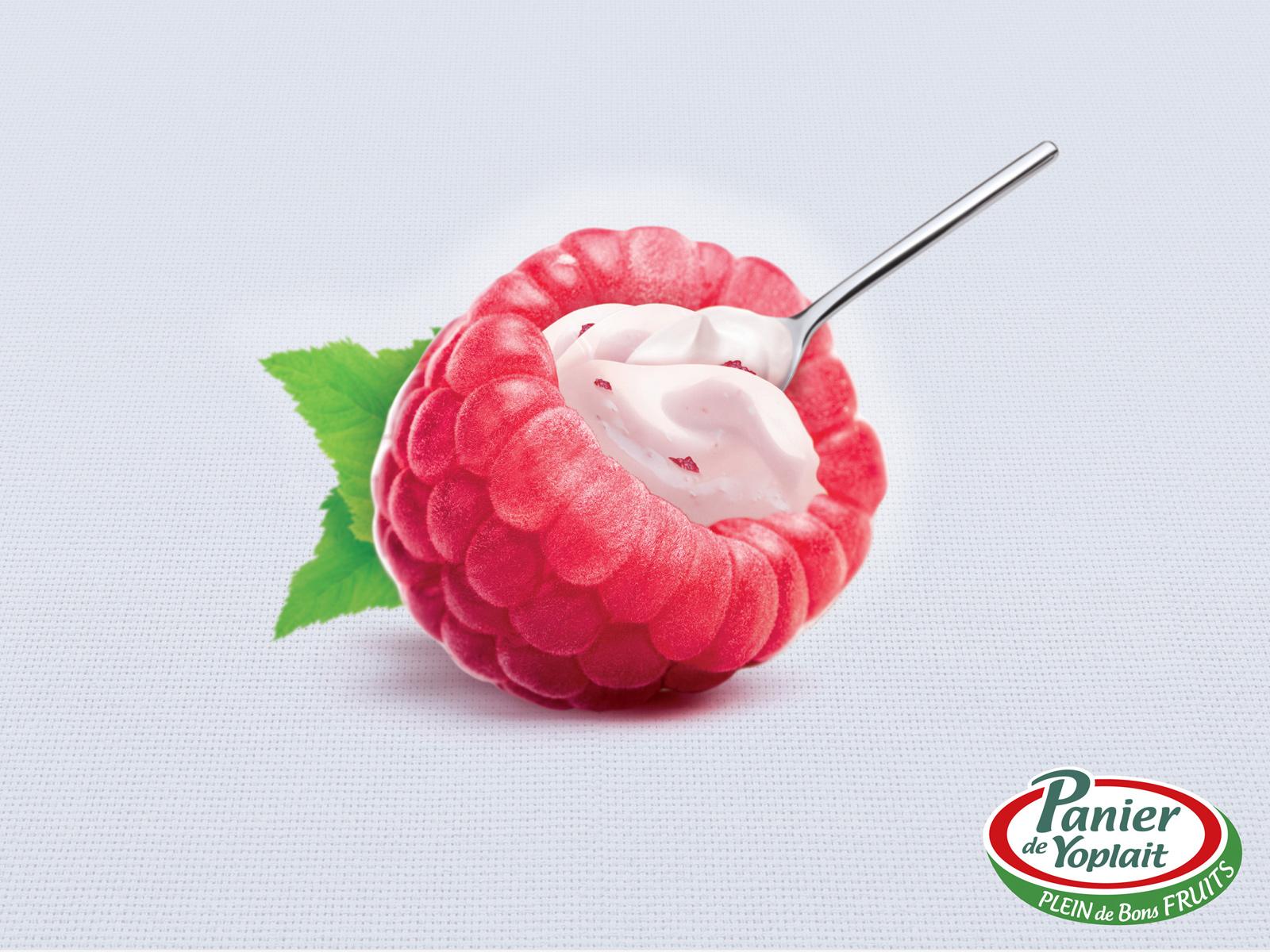 Overall, advertising food photography does not just involve taking eye-catching shots to capture consumer attention, but is rather one of many parts in a carefully orchestrated complex effort to creatively (and nowadays quite scientifically) target a specific product to a specific audience. Photography is just one of many carefully crafted components of a successful food product ad campaign. Creativity is key and a flashy look is often preferred for this genre of food photography, although everything depends on the brand, market, and demographics.
Do you have a shot that really defines "advertising food photography"? We would love for you to share it and so would a whole network of food creatives on phoode.com. It's the perfect place for information and inspiration.
Suggested posts you might be interested in: