International Restaurant Database Zomato Treks Westward
Thanks to technological advances and culinary globalization, food of every flavor is more accessible than ever before. If you're craving a spicy tuna roll, getting one is a matter of pressing a few buttons, paying a small fee, and sitting patiently for thirty to forty minutes. Finding every restaurant that serves pad thai in a ten mile radius is a breeze. Organizing that list by price or popularity can only take an extra millisecond of effort.
For convenience sake, many of us have incorporated delivery into our diets. UberEats, Postmates, GrubHub, and DoorDash are all ready to spring into action at a moment's notice.
But did you know that one massive international restaurant database is only making its way to the US now? Founded in 2008, the Indian based service Tomato has blossomed from a fledgling start-up to one of the most prominent delivery services in Asia. Can Zomato hold its own as it enters a contentious new market?
About Zomato
It took just two years for Zomato to make a wave across all of India's major cities. One of the first services of its kind to reach Asia, people grew to love the convenience of ordering hot, ready-to-eat meals online. After just a few years, the international restaurant database began catering to the United Arab Emirates, Qatar, the Phillipines, Indonesia, Turkey, and beyond. Yet, for many years, they struggled to find the proper foothold in Europe and North America.
In 2015, a large opportunity presented itself when Zomato managed to acquire UrbanSpoon, a Seattle-based restaurant recommendation service. With a user base of 30 million annual visitors, the acquisition did more than introduce Zomato to a wider audience. With a 1,000,000 restaurant directory suddenly being funneled its way, it inspired a change in the company's objective. Zomato's long term goals now span beyond becoming a delivery conglomerate. Instead, they aim to become a one-stop-shop for food information and services, putting them in direct contention with industry heavyweights like Yelp.
Whether or not the international restaurant database can compete, however, is another matter entirely. Today, we'll try to answer the question of where they stand based on their aesthetics, content, and presentation.
Visuals
UI/UX
Admittedly, I wasn't super impressed with the look or feel of Zomato's app or website. The word that immediately comes to mind while navigating is clunky. Images are slow to load, and the design itself is rather plain. While you can't always judge a book by its cover, Zomato's surface appearance doesn't "grab" the way that it should.
Even the Zomato icon is a bit dull. A plain red square serves as the conduit simple white lettering, rendered in a perfectly inoffensive sans-serif. In short, it lacks the sort of inviting qualities that might inspire someone to switch over to their services. And, given the company's explicit goal to compete with bigger fish around the world, this lack of character isn't exactly the most promising start.
Food Photography
Unlike many of the other platforms we've reviewed, Zomato doesn't directly sell food or supplies. Instead, it offers information and instant gratification. For this reason, I feel that they should be judged a little less harshly for the quality of their images, which are primarily user submitted. In fact, while the images on Zomato aren't always flashy or glamorous, being able to actually see what comes from a restaurant ultimately ends up being pretty helpful in making decisions on where to order food. While most people aren't professional food photographers, any information that they can provide concerning an eatery adds to the site's ever-growing international restaurant database.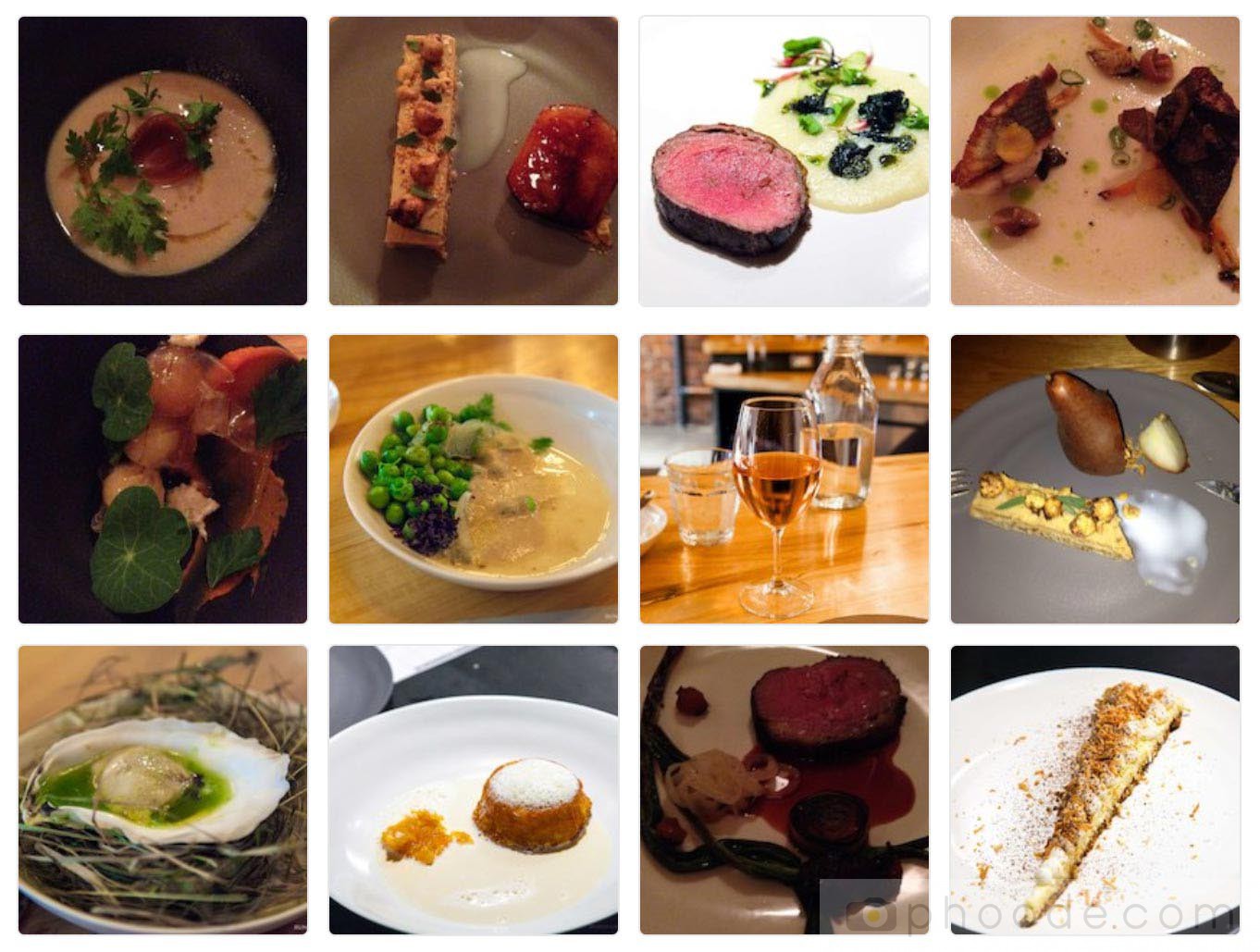 That being said, in the instances where Zomato does have to drum up original photo content of its own (for the homepage, on advertisements, etc.), it delivers. It's unclear whether the site commissions its own photographers, utilizes stock imagery, or some combination of the two. Whatever the case may be, featured photographs are consistently executed well on a technical level and nothing short of mouth watering. The only gripe that I have is that the shots are a bit lacking in personality. Primarily, I point this out because I know that Zomato is capable of being inventive and creative with their food photography. For instance, Zomato.xxx, an easter egg "food porn" website, features some of the site's most popular user-submitted images. Admittedly, the page might work better in the form of an Instagram, but the idea itself is clever, cute, and promotes user interaction.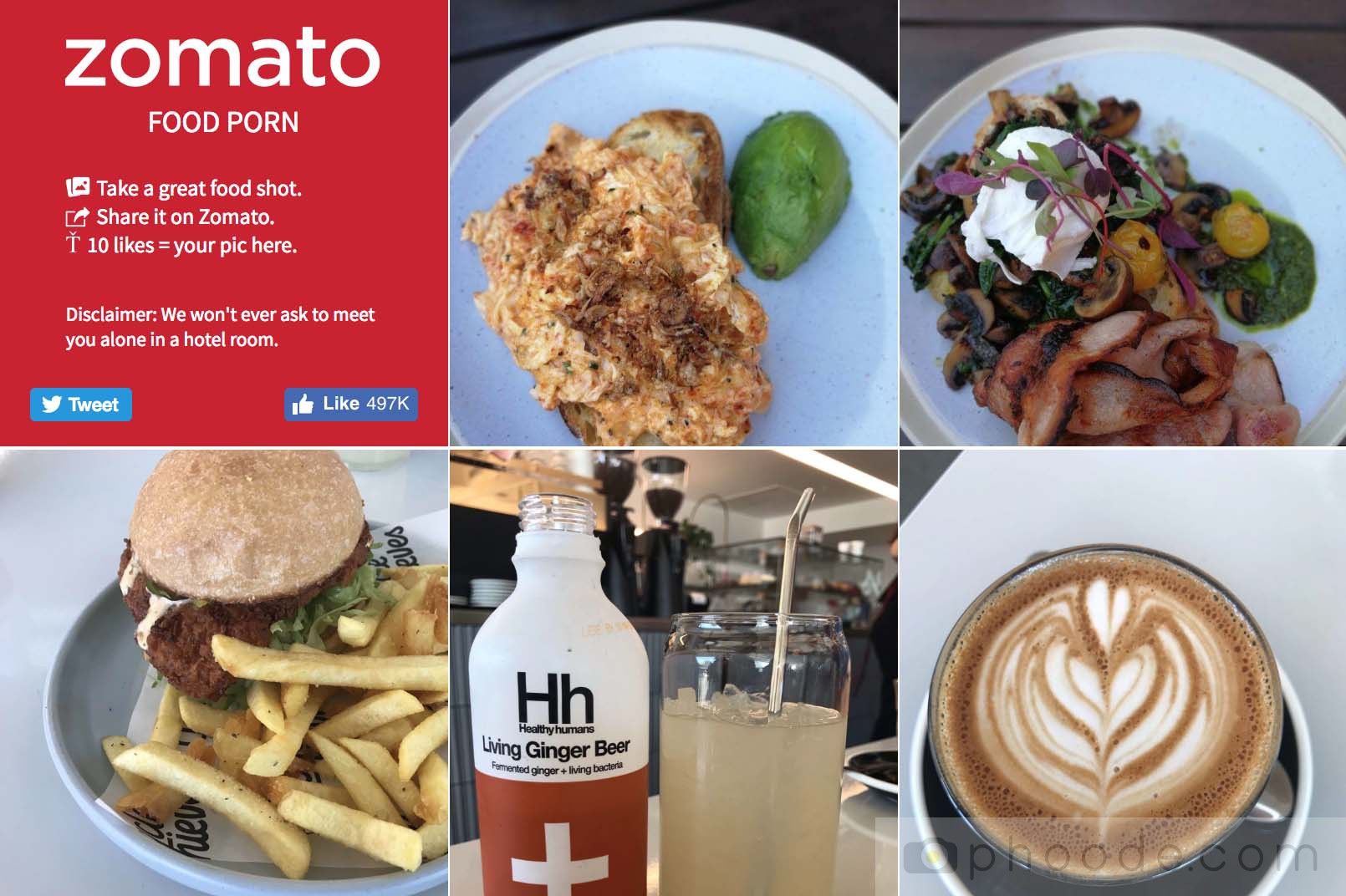 Overall
At least some faction of Zomato realizes that design and photography doesn't have to be straightforward and boring. But for the most part, both the website and the app are very utilitarian and plain. To gain a foothold with new, younger audiences, I believe that Zomato is inevitably going to have to open up aesthetically.
Our Score: 3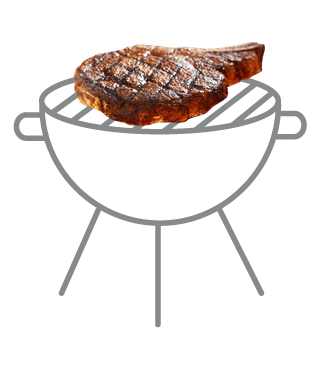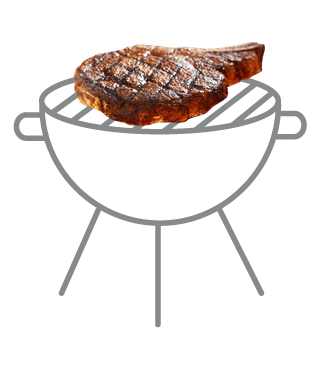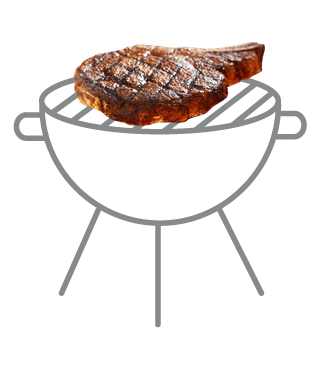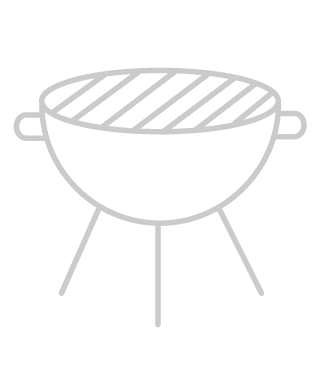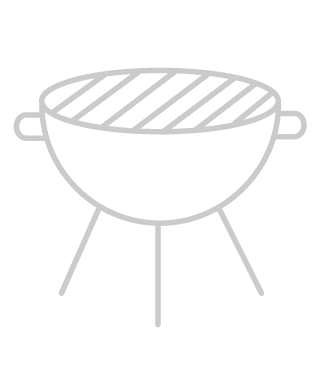 ---
Content
Restaurant Information
The backbone of Zomato's business model is to provide reliable information on local eateries. As such, it goes above and beyond to provide everything you'd ever want to know about a restaurant. Of course, it covers the basics by providing full menus as well as user reviews pre-filtered to remove fake or unreliable comments. But that's just the tip of the iceberg. Also included on a restaurant's page is contact information, hours of operations, and included amenities like WiFi or outdoor seating. Zomato will even calculate how much the average guest pays per meal.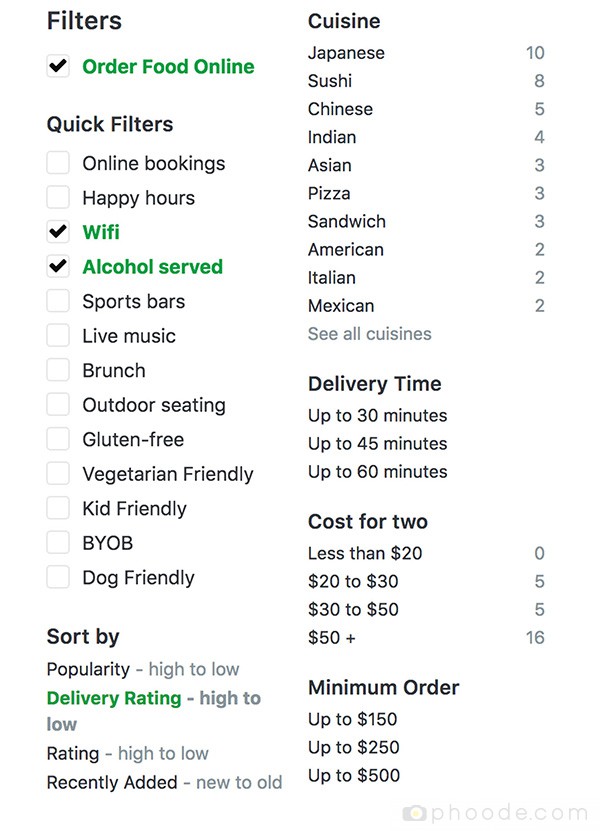 If you're not researching a specific spot, there's more to explore on Zomato. "Leaderboards" feature the most popular photographers and bloggers in a given area. Of course, a small town isn't going to feature quite as much as a bustling city. But you never know – Zomato could actually become an unexpected source of local talent for those scouting a writer or artist for a food related assignment.

Delivery & Take Out Services
In other countries, Zomato's most popular as a food courier of sorts. However, one of its glaring flaws in the states (and perhaps beyond) seems to be its difficulty in ordering delivery on-demand, especially on the app. Presumably because it doesn't have the same traction or name recognition in the Western world, Zomato is forced to connect users with GrubHub reps when a customer is simply looking for a bite to eat. You may, however, order take-out directly through Zomato. While these may be growing pains that they're in the process of working out, it's a bit of an inconvenience for newcomers.
However, there are a few things that Zomato has to offer that others do not. Included in the massive international restaurant database are maps revealing where popular chains and brands are located in relation to you. When you allow the app to use your location, it can generate directions. While this may seem like a relatively small perk, it makes the process of picking up even easier.
Collections & Recommendations
As a means of supplementing restaurant information, Zomato also includes rotating curated collections for specific types of food. If you're just browsing around, it's an excellent way to discover local eateries that you may not have thought to explore otherwise. If you're really feeling stuck, Zomato international restaurant database can also provide lists detailing which restaurants are trending more in your area.
Those suggestions in themselves can make the task of choosing a place to get take out a little less overwhelming. The more you use Zomato, the more in-tune the site becomes with your preferences. Using past searches and and prior purchase information, algorithms search for common trends in your favorite restaurants to help you find something new and exciting.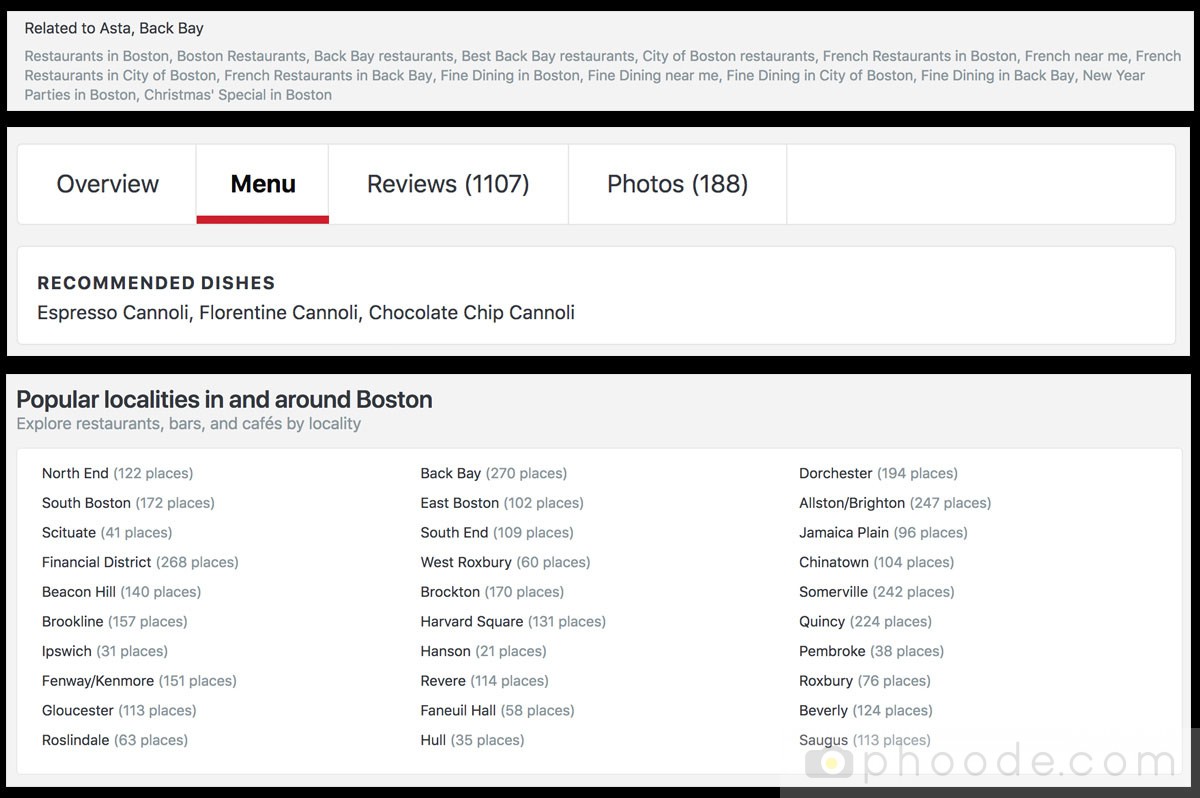 Of course, these features become increasingly helpful the more densely populated the area in which you're searching happens to be. The less eating options there are in your neck of the woods, the less likely you are to get much use out of the added features.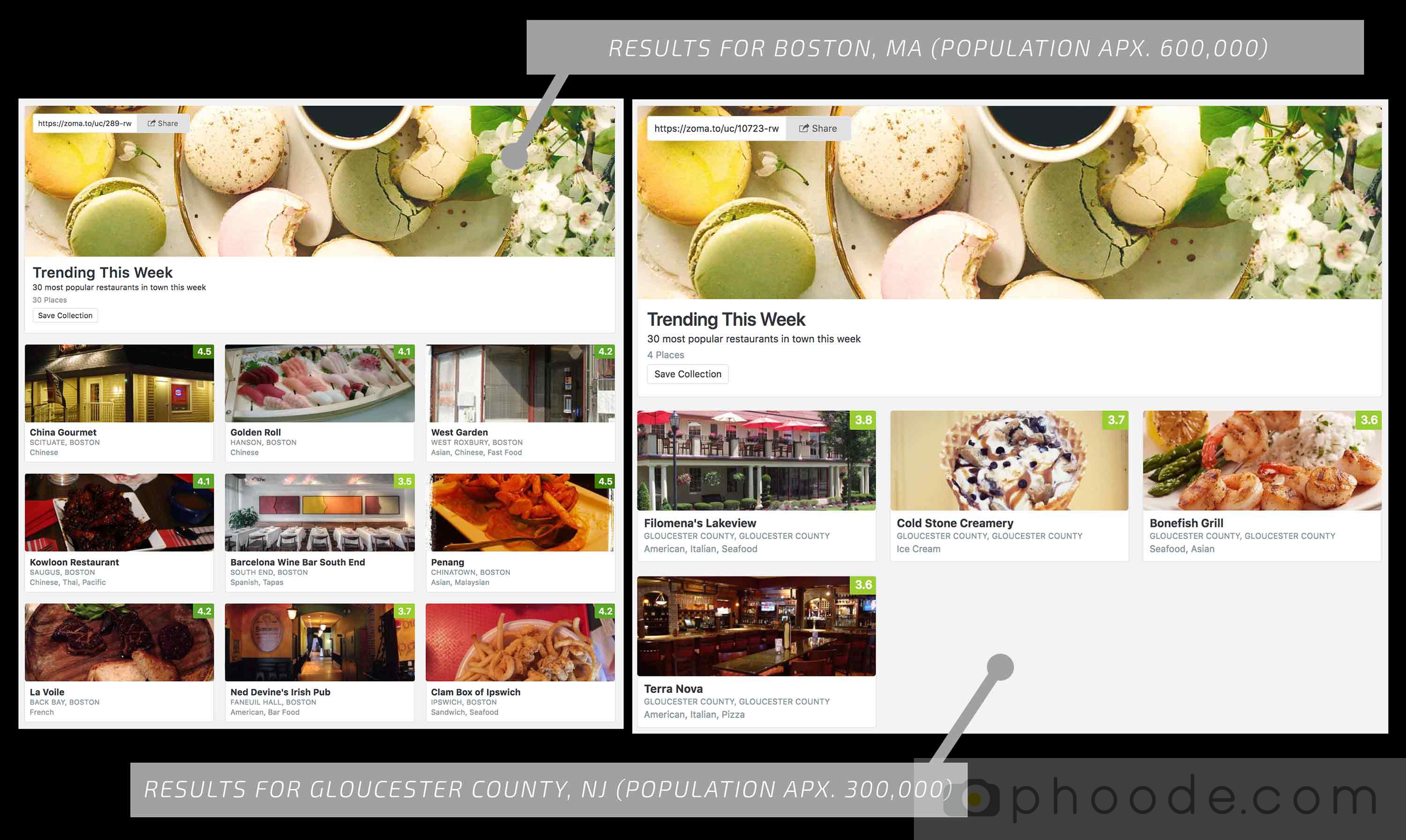 Overall

For western customers, the inability to order food directly through the website is certainly inconvenient. However, the detailed information the international restaurant database is able to provide balances out the flaw. With access to menus, operation hours, amenities, reviews, and more, by all means it appears to be well on its way to becoming a one-stop-shop for restaurant information. The curated touches make the browsing experience feel personalized – an impressive feat for a multi-national corporation.
Our Score: 4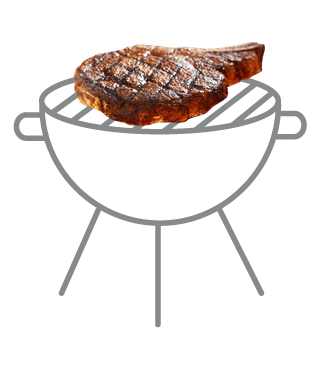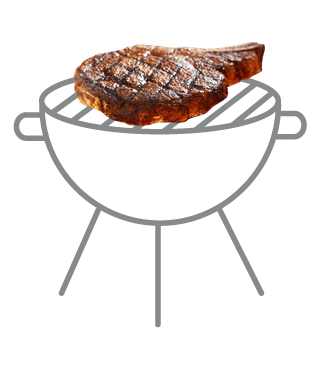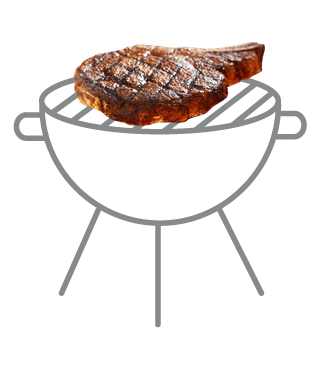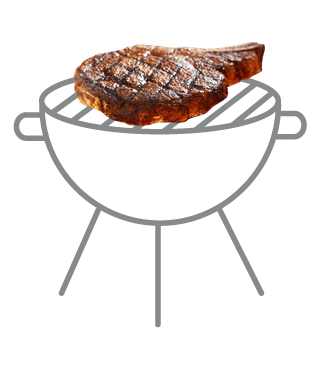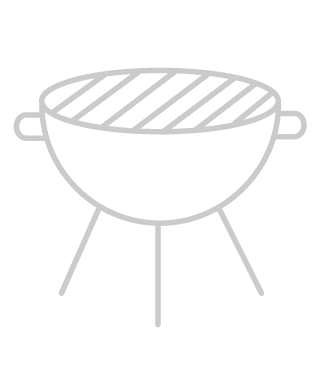 ---
Advertising & Marketing

PR/Branding
I won't mince words – Zomato has room for improvement when it comes to establishing what their brand stands for.
The company faced recent scrutiny when an unidentified delivery driver was caught on camera eating food meant for a customer. It goes without saying that skimming a few bites off the top of a meal and putting it back in the to-go bag as if nothing was touched is both reprehensible and disgusting. But, on a deeper level, it forces critics to consider how the operation is being run as a whole. In order to successfully expand, they'll have to take a more active role in not only distancing themselves but actively combatting bad eggs within their company.
Another major hurdle Zomato's international restaurant database will inevitably have to overcome is its lack of name recognition among westerners. Unfortunately, it's not doing much stylistically to stand out from its competitors and create a "look" of its own.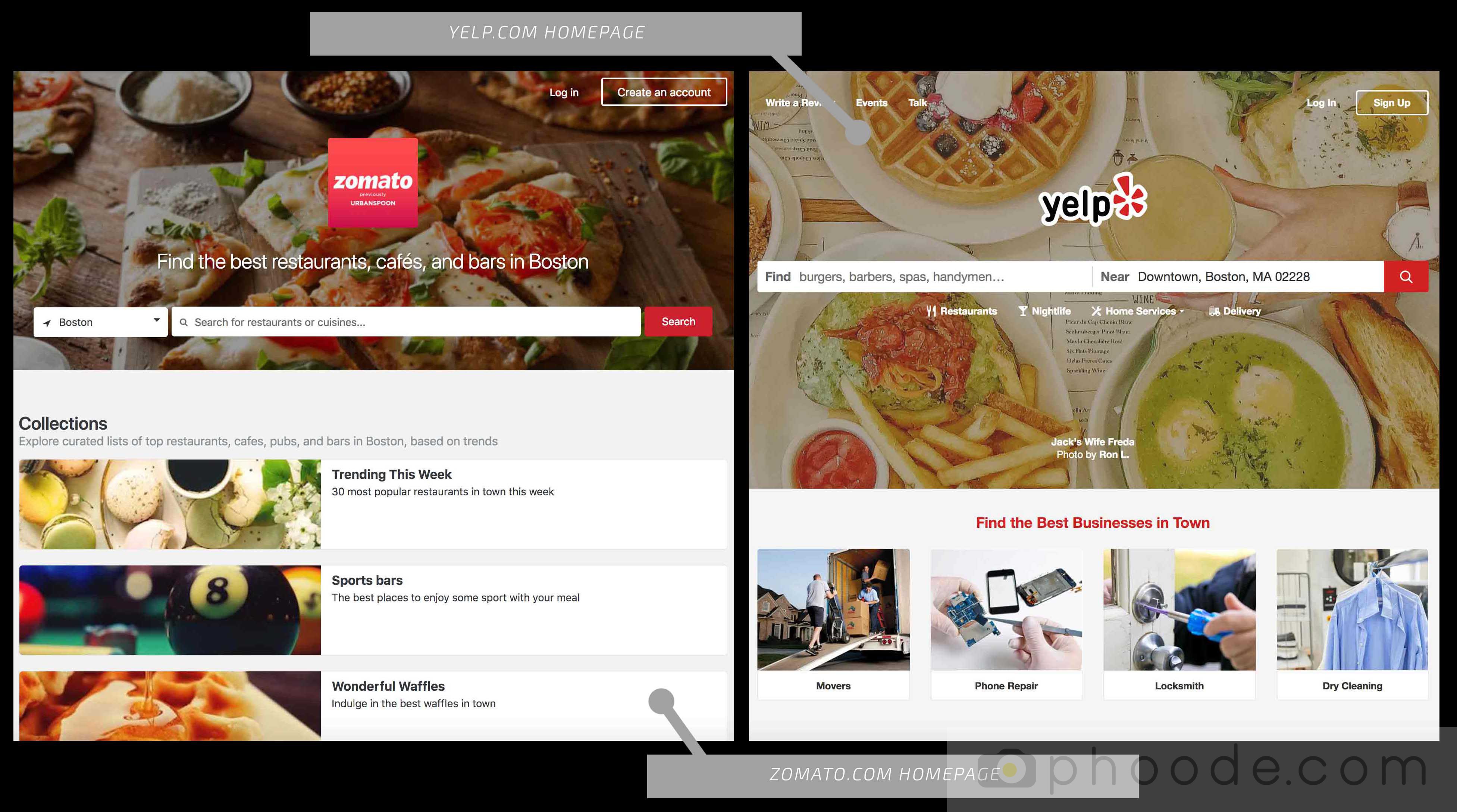 Social Media
Despite the negatives surrounding Zomato's branding and PR, they've actually got a fairly strong social media presence. With 120K Instagram followers, Zomato boasts double the audience of main competitors like Yelp and Grubhub. Furthermore, they've got millions of additional followers on major circuits like Twitter and Facebook.
Taking a look at their advertising outlets,  they all look clean and sterile. In fact, many of the images that they utilize are borderline generic stock photography. While inoffensive, it fails to grab attention long term. Their food photography is a textbook example of how boring things can get if the rules are never broken.
Not all of their posts are based around stock food photos, however. In fact, some of their advertising is rather cute, clever, and catchy. Rather, the issue is that there is no consistent style or aesthetic implemented throughout. Therefore, all of the different elements uploaded onto each platform compete against one another rather than compliment. However, it seems that they've recently made efforts to stick to certain templates and hone in on a specific style. Nevertheless, they're still a long way from cultivating a look or feel that immediately screams Zomato.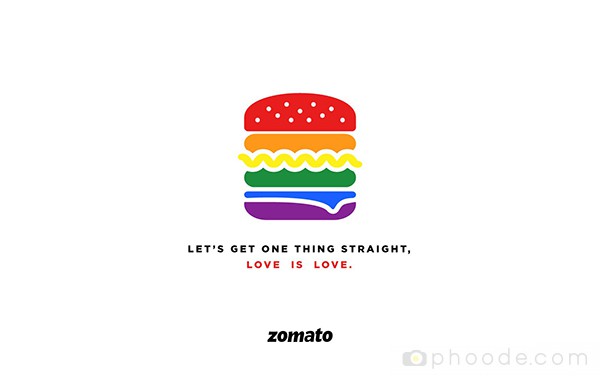 Overall

Without some sort of major overhaul in the way they present themselves, Zomato may never gain the traction they enjoy in India in the US and Europe. However, they may not need that market in order to succeed as a service. While they may struggle from PR woes and lack a solid brand style, people ultimately seem enticed by Zomato enough so to warrant its continued growth.
Our Score: 3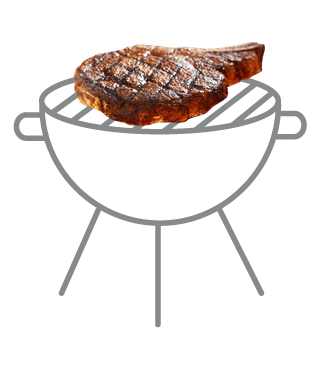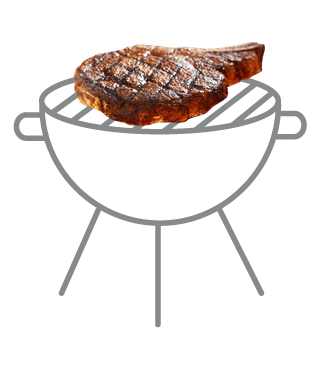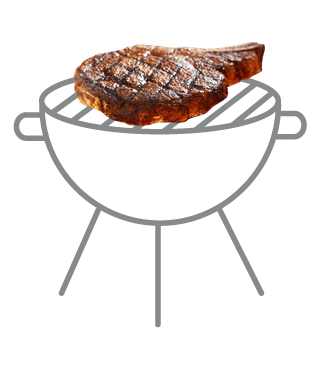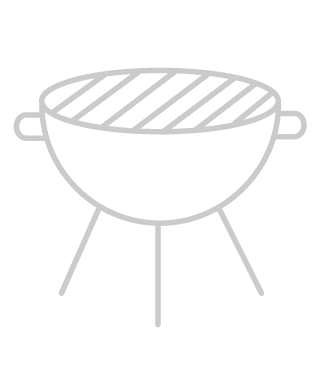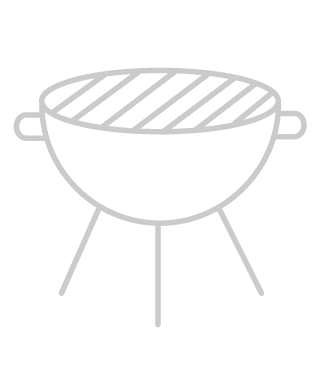 ---
Final thoughts
So, where exactly does Zomato fit? Is it a powerhouse capable of taking down the likes of Goliaths like Yelp? Is it another Grubhub/DoorDash wannabe? The truth of the matter is, Zomato is its own entity that draws inspiration from all of those sources. Like any company, it has its own set of flaws that it needs to work through. Some are obvious fixes, such as the brand's lack of name recognition in some of its newer locations. Others issues will take time to work out, such as the company's lack of risk taking in its design and photography.
Despite its downsides, Zomato's international restaurant database is a valuable source of information. While it may not be the Kleenex or Band-Aid of its industry, the international restaurant database has found success in its own right. Whether westerners will embrace the service is yet to be seen. But, no matter the outcome, its unlikely that the hybrid eatery service will start slowing down anytime soon.
Our score: 3.5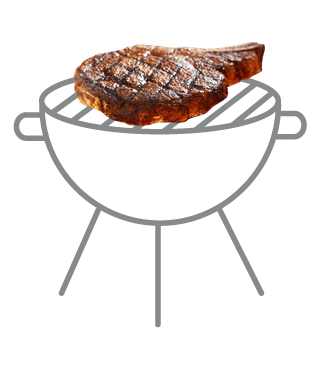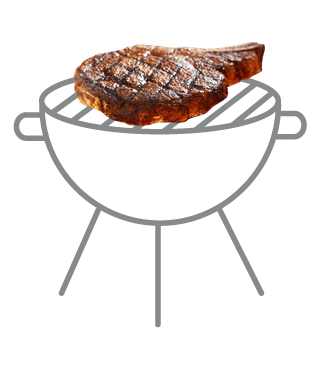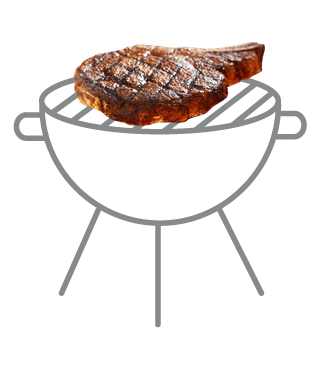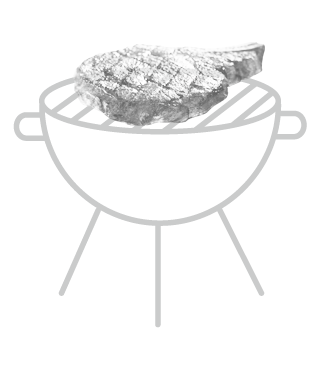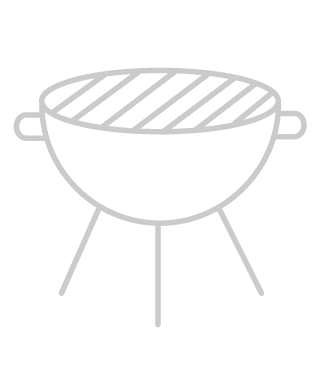 Suggested posts you might be interested in: