7 Best Food Photography Books to Boast Creativity
Not sure where to look for your next shoot's creative inspiration? Whether it's an instructional example or lessons from art history, there is so much to be learned from doing good visual research. The list below is comprised of the best food photography books that are guaranteed to give you your next great artistic idea or breakthrough.
How to Improve Your Food Photography With Books
Well, we are not here to convince you that books are still important in this digital age, but the point may need to be made. More than just text on a page, all of these books are highly visual. It is quite different to view a gallery of images on a screen compared to in a book. The colors, grain, and quality are all very often compromised online. Also, the level of editorial expertise is finely controlled for excellence with professional publishing houses. The best food photography books, listed below, all contain finely curated information, no fluff, and jaw-dropping imagery.
The Best Food Photography Books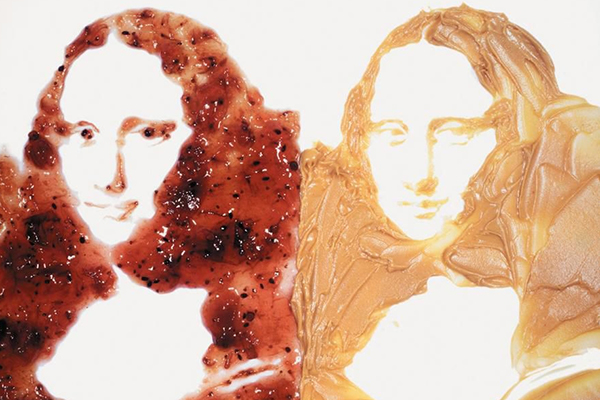 1. Feast for the Eyes by Susan Bright
Let's start here, with an amazingly comprehensive and gorgeous book. Feast for the Eyes is the first book in the world that catalogs the use of food in non-commercial photography. It lists chronologically by artist, famous photographers who frequently used food in their art. From Henry Fox Talbot to Harold Edgerton to the Mona Lisa in peanut butter and jelly (above) of Vic Muniz, there is a wide variety of aesthetics to enjoy.
For any artist, it is important to know what you may be referencing in the history of art. Seeing all of these examples will cue you in on the famous uses of food in the fine art world.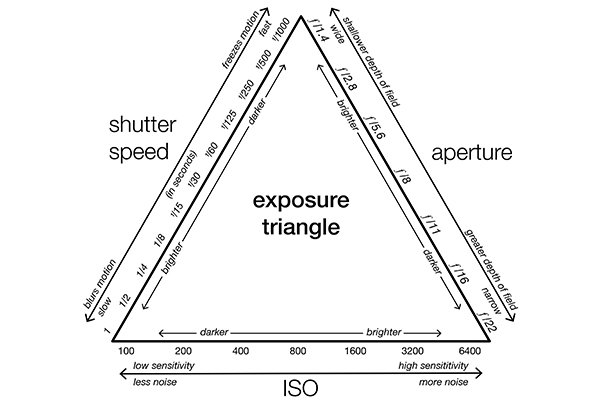 2. Understanding Exposure, How to Shoot Great Photographs with Any Camera by Bryan Peterson
There is a reason so many people have said something along the lines of, "no matter what you take a photo of, the subject is light". It's because, in a way, it's true. The essence of photography is light and you control how the light enters your camera with the exposure. If you haven't memorized all the numbers on the triangle above, then you will have something to learn from this great book. If you don't understand one of the words on the triangle above, you probably should buy a copy now!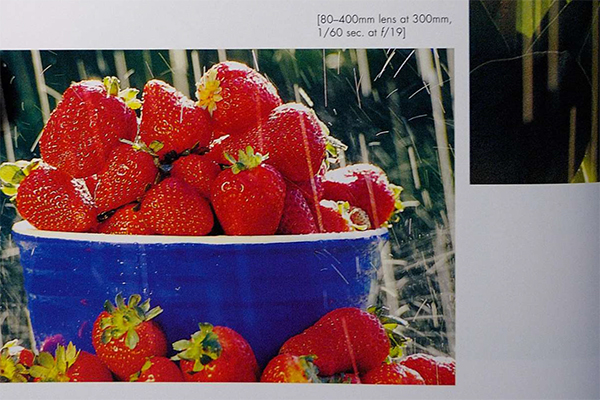 Every single photo is this book is accompanied by the exact exposure details and many include explanations of why the author decided on that exposure. Bryan Peterson emphasizes that there is no absolute correct way of doing things by saying, "who cares", to the recommended practices. This is a good reminder when shooting food, a subject that is often not treated with enough variety in lighting styles. There are numerous instances where he describes a useful technique (such as capturing the rain on the strawberries above) specifically for food photographers.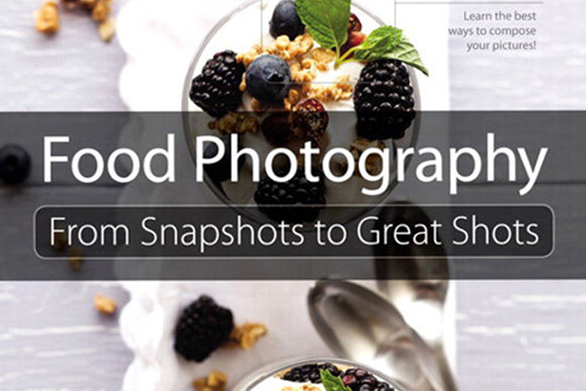 3. Food Photography, From Snapshots to Great Shots by Nicole S. Young
This is a basic book for beginners, yet comprehensive. It is also 100% specified for food photographers. There are chapters of "food from start to finish" on: mussels with linguine, shrimp spring rolls, French toast, and more. Her before and after shots don't just show the difference that changing f-stops makes, but also what a few black sesame seeds can do.  One area it covers in greater detail than other books of its kind is post-production. There is a wealth of tips and tricks within, in addition to a technical core curriculum.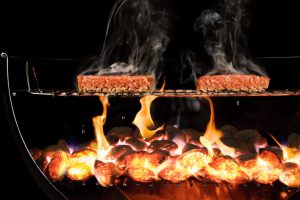 4. The Photography of Modernist Cuisine by 

Nathan Myhrvold
Over 300 pages in a big 14″ x 17.9″ format, these clean and crisp captures are sure to impress. Modernist Cuisine is not just chefs, but scientists and photographers as well. The most innovative part of their books is their scientific approach. This is their only publication that focuses solely on photography. It even has a "how-to" chapter to teach you their photographic and creative techniques, revealing some special effects behind the shots.
Photographed from interesting angles, the imagery has a graphic and modernist look (big surprise) with limited food props. Instead, they use ultra-fast shutter speeds to capture impossible moments, cross-sections to show exactly how the food is being cooked or processed with a variety of kitchen appliances (above), and exploded views that reveal layers of ingredients. They shoot with very close-up macro lenses to explore unknown textures and shapes of the food, creating fascinating abstracts. Of all the best food photography books on this list, The Photography of Modernist Cuisine is by far the most grandiose, for its content and poster-like quality printing.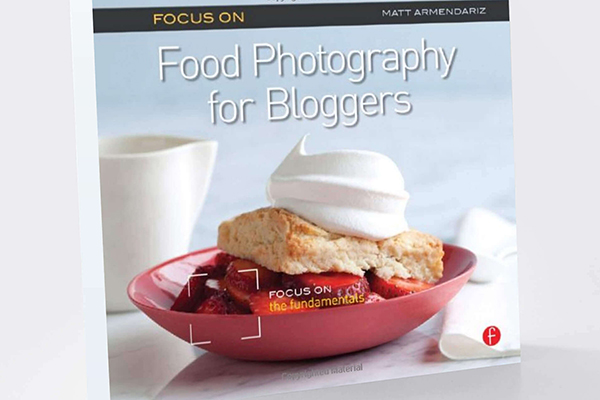 5. 
Focus On Food Photography for Bloggers (Focus On Series): Focus on the Fundamentals (The Focus On Series) by 
Matt Armendariz
Being a food photographer (and blogger) himself, the author tells us tips and tricks about spot-on topics in chapters titled: all about props, shooting in a restaurant, and difficult foods to photograph and what you can do about it. This book doesn't just talk about theory, color, or composition, but instead, guides you through the real-life trials and tribulations of a commercial food photographer.
The publication is written by a great photographer who has worked on a number of important cookbooks and with various big name clients (Coffee Bean and Tea Leaf, Cuisinart, and KFC). It's not just one of the best food photography books for instruction, but also for stellar imagery. His well-informed perspective will be invaluable to all food creatives.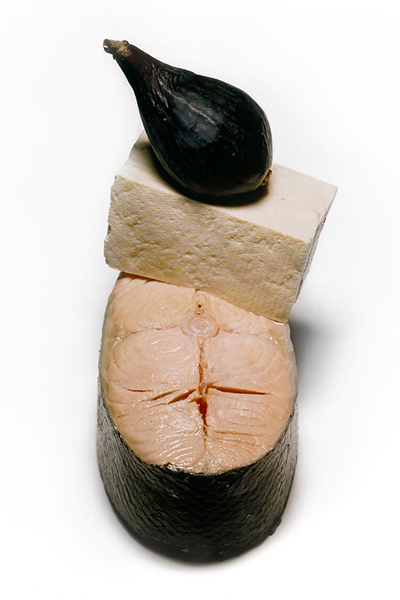 6. Still Life : Irving Penn Photographs, 1938-2000 by 
Irving Penn
This collection displays diverse uses of food within photography. Most would call Irving Penn a fashion photographer, as he worked for Vogue for a good portion of his career, but his life's work is much more than that. In Penn's work one can see an influence from classic still life painting. At the same time, his inspiration on future food photographers is evident. His stark close-ups are sometimes irreverent, sometimes scientific, perhaps inspiring the likes of previously mentioned Vic Muniz and Modernist Cuisine.
You may be especially interested in Penn's body of work if you wish to shoot in the broader editorial realm with food, such as for high-end art or fashion magazines.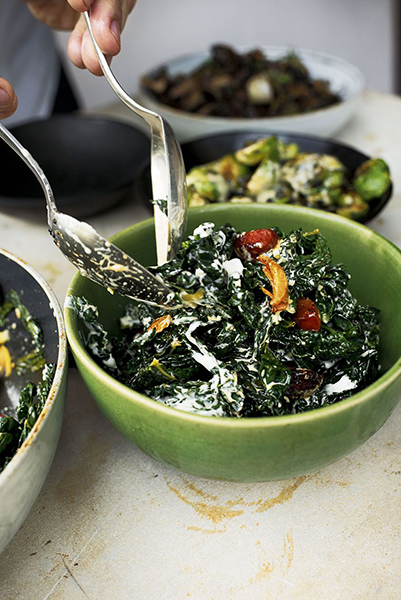 7. Simple by Yotam Ottolenghi
Yotam Ottolenghi has sold a lot of books and won a lot of awards in a relatively short amount of time. Photographer Jonathan Levin, who has worked on Ottolenghi books before, does a great job portraying the dishes as both elegant and humble. In the beginning of the book, simple is defined textually as:
S – short on time: less than 30 minutes
I – 10 ingredients or less
M – make ahead
P – pantry
L – lazy
E – easier than you think
While visually, simplicity is not interpreted as minimal, but real-life and human. Let's say there are a few visual stages of any dish: the bare ingredients, the preparation, the cooking, the plating, the final presentation, the eating, and the naked plate. In this cookbook small elements (or traces) of all of these stages are included or hinted to, making the prospect of actually imitating the dish more inviting and real.
Also, Ottolenghi's dish are messy and hard to photograph due to their finely chopped ingredients that all kind of blend together. Throughout the book, in a very natural way, the dressings, drizzles, and sauces can be seen because of the way the food is styled. The best food photography books are the ones you can learn from, this cookbook offers a styling masterclass.
Some Final Advice
For a food photographer looking to find success in their field it is extremely important to not only research the best food photography books, but also the best-selling. Although Simple is photographed in a more or less traditional manner, the details are worth investigating and echo the message of the book in an polished way.  The Penn photo above is well-suited for commercial or artistic purposes, a hard line to walk. The point is, even if throughout their own work a photographer might just stick to one niche, or angle, but they should be familiar with all.
Suggested posts you might be interested in: