Exploring Georges Braque's Avant-Garde Food Art
Georges Braque has cemented a cozy spot in art history as one of the pioneer painters of Cubism. However, many people do not realize that the quiet French artist didn't always hyperfocus on harsh geometry in monochrome. Throughout the course of his career, Braque created a wide range of avant-garde food art still lives, experimenting with mediums and movements along the way.
Originally, Georges Braque intended to follow in the footsteps of his father and grandfather by working as an average house painter. However, a sudden eruption of color at the turn of the century inspired him to change his course entirely.
Though he spent evenings studying artistic painting for several years, the Fauvist Movement inspired Braque to produce work of own. In his eyes, the exaggerated hues indicative of the emerging style could make just about anything look exciting – even plain, stationary objects. Naturally, like many artists ahead of him, Braque's earliest art focuses on food still lives. However, his eventual works proved to be far from anything his predecessors had ever produced.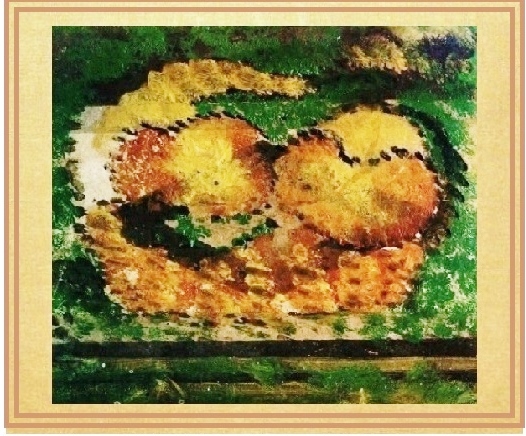 The artist was deeply interested in the basic elements that characterized his surroundings and subjects. More than likely, he questioned how far an object's defining features could warp and exaggerate. Therefore, his focus eventually shifted away from color and toward geometry and perspective. Rather than studying the shades hiding within the speckled skin of a pear, he began to concentrate on the form of the fruit itself.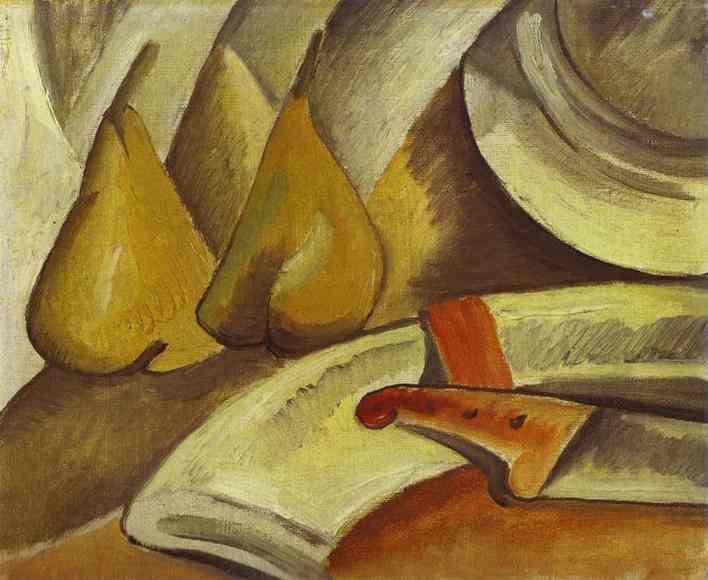 By 1909, Braque began collaborating with renowned artist Pablo Picasso. His works featured more complex forms, locked together by harsh angles trapped on flat surfaces. The vibrant colors he once adopted were replaced with grays and beiges to highlight shape in each still life. Yet, despite numerous aesthetic changes, food remained a favored subject.
For many, then and not, the styles Braque adopted can be abrasive, foreign, and outside the norm. However, choosing food as a focal point provided a familiar launching-off point. We can all picture what our favorite fruit or fish looks like. His avant-garde food art then stretches that internal perception, maintaining conventionality to draw new viewers to his innovative work.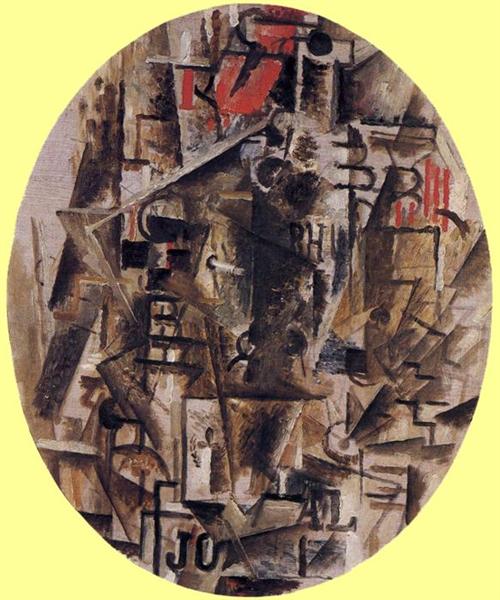 After fighting in World War I, Braque returned to France severely wounded. His near-death experience had a resounding impact on his art. Color began to play a prominent role once more. He started to experiment with lithographs and woodcuts. Yet, even as his old methods drifted away, food continued to play a prominent role.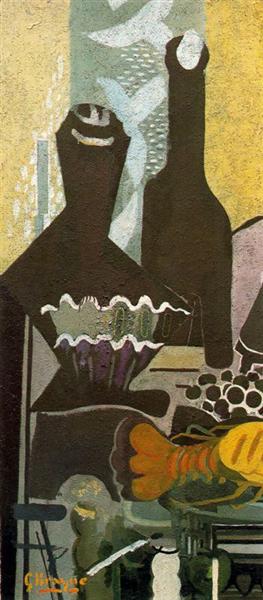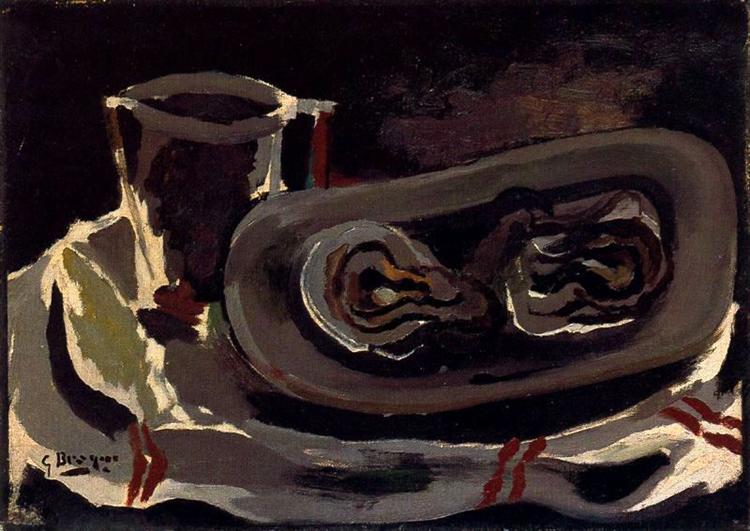 In many ways a canvas is to an artist what a kitchen is to a chef. Namely, it's a place where anything is possible and different combinations of a few basic ingredients can create hundreds of unique meals made to fit your taste. As he grew as an artist and a man, Braque flowed between different styles and his interests naturally shifted. However, the familiar still life format ties his avant-garde food art together.
Braque never loudly proclaimed himself as a "foodie". Nevertheless, his quiet yet radical portrayals of humble meals certainly showcase just how many ways there are to interpret what we eat!
Suggested posts you might be interested in: