Food Expressionist Art of Chaim Soutine Glamorizes the Grotesque
Whether it's a Dutch still life or a food magazine feature, food art is often synonymous with pristine presentation. But that doesnt mean that beauty has to come in a neatly wrapped package. Raw and dark, Chaim Soutine's evocative creations stand starkly against a history of pretty place settings.
A gutted fish or the remains of some slaughtered livestock isn't exactly what most of us clamor to hang on our walls. All the same, these were the muses of food expressionist Chaim Soutine.
Born in 1893 to a poor Jewish family, the unlikely artist rebelled against his traditional upbringing. Moving from his Belarusian village to Lithuania to Paris, he began to study the basics of painting. It took time to gain a following, and in emotional fits he'd go so far as to destroy work that he was unsatisfied with. However, after buddying up with prominent figures such as Amedeo Modigliani and Marc Chagall, he found the support of wealthy patrons.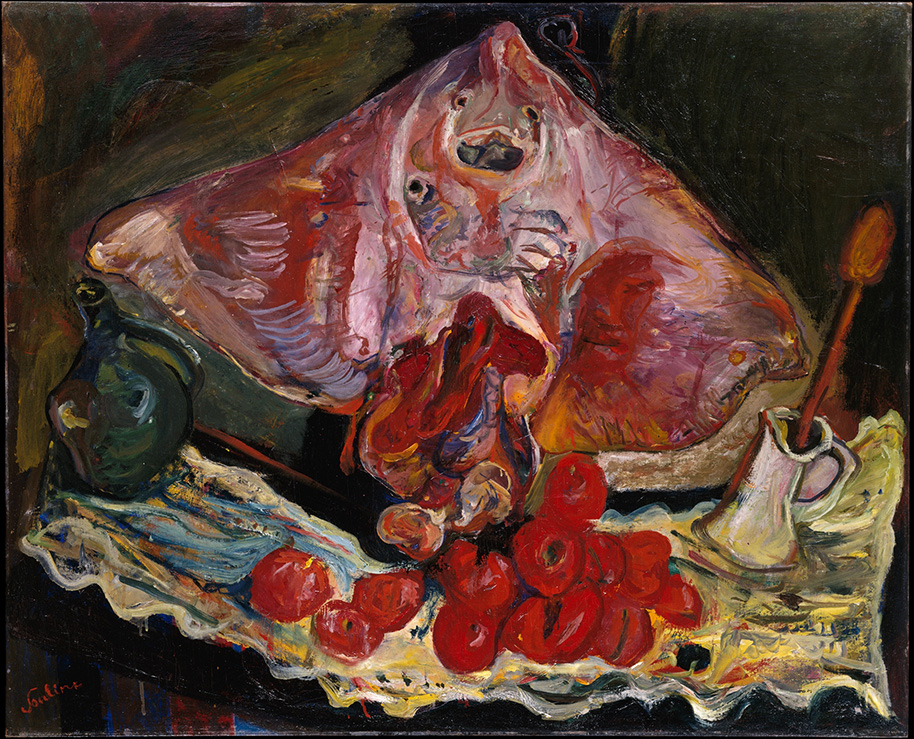 Over the course of his career, Soutine never shied away from landscapes or portraiture. However, some of the pieces critics treasure most are the artist's grisly still lives featuring animal carcasses as centerpieces. In the French countryside, he would study the color and texture of meat, taking note of the most minute details. Neighbors with more delicate sensibilities often complained about the rancid smells wafting out of his workspace.
Out of context, it's hard to understand  how people connected with such  grotesque paintings. Indeed, if he had taken a photorealistic approach, we might not be discussing Chaim today. However, his goal wasn't represent things accurately – instead, the food expressionist hoped to capture an emotion on canvas.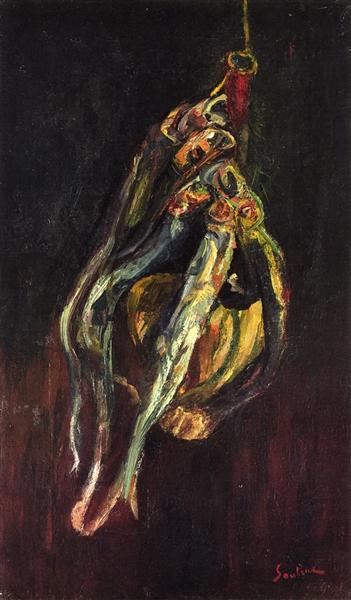 Wild brushstrokes in a gradient of browns and pinks and reds bring dead subjects back to life. Transitions are aggressive, motions are violent. Blood and entrails remind us that the food we savor does not come without sacrifice. While Soutine's food expressionist still lives may not make mouths water, they have a power to them that's hard to shake away.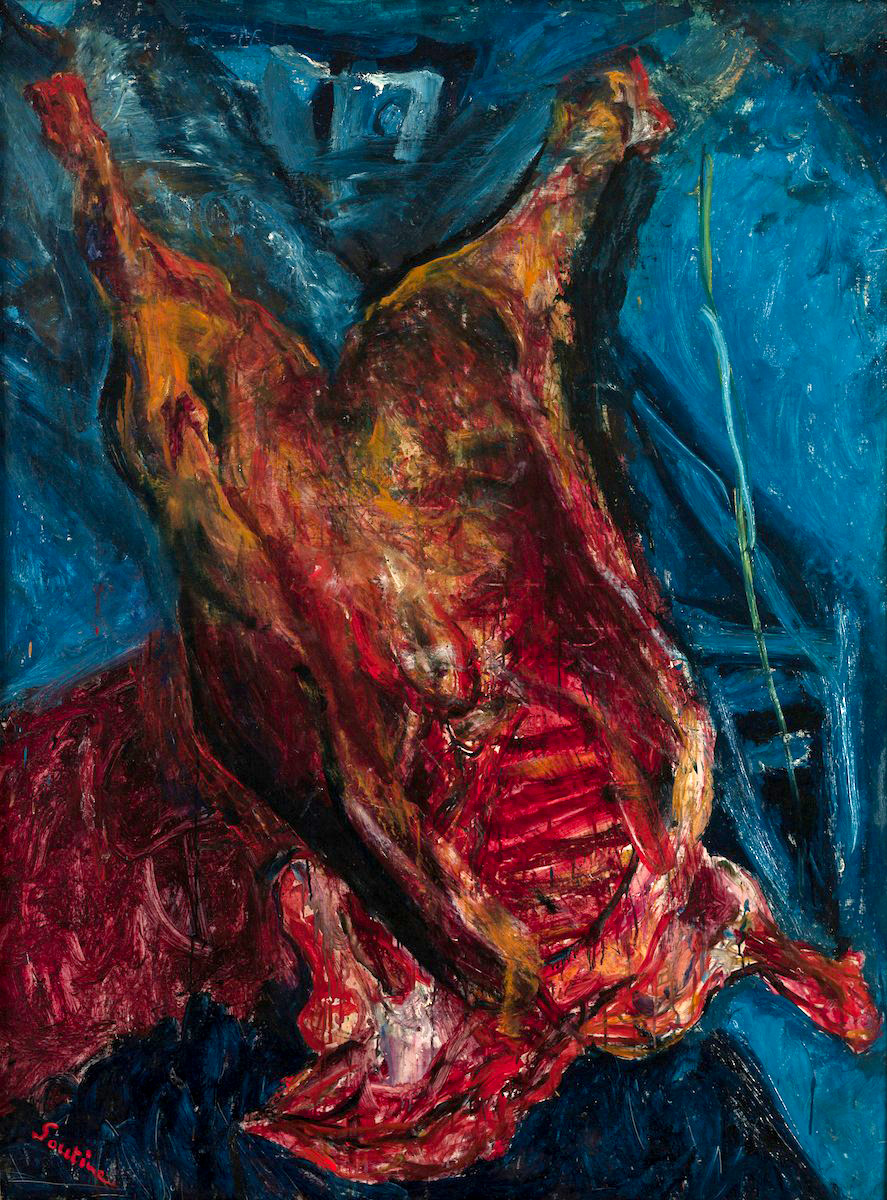 We're rarely privy to food in its rawest form. Food stylists are hired to make meals look better than they ever could in our own kitchens. Photographers spend hours removing flaws. Even still life painters make sure that some ethereal light shines over their fare.
But, just as he was growing up, Soutine never had an interest in blindly following tradition. Going out on a limb, his expressionist food pieces explored a side of consumption most of us would prefer to ignore. Despite the repulsive nature of his subjects, his vigor shines through thick layers of paint to create pieces that beguile to this day.
Suggested posts you might be interested in: