The intimate and instinctive food photography of Rinko Kawauchi
Rinko Kawauchi does not fit the traditional definition of a what a successful food photographer should be. You won't see her images in the pages of cook books or the front page of cooking forums. She doesn't spend countless hours in expensive studios styling everything to perfection. Yet, the Japanese fine art photographer has used food as motif throughout her career, earning her a spot as this week's influential artist.
Although Rinko was not initially drawn to the medium, photography quickly became an outlet for the young university student. An artistic turning point came when she purchased a Rolleiflex at the age of 22 – the very same camera acclaimed photo pioneer Irving Penn started out with. Though she worked at an advertising agency after graduation, it was her personal images that ultimately caught the public eye. In 2001, she published three critically acclaimed photo books simultaneously. Overnight, she launched herself into Japan's thriving fine art scene of the early aughts.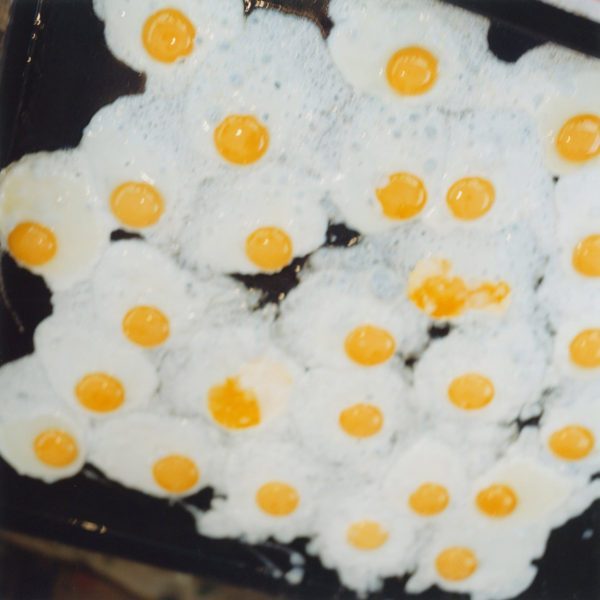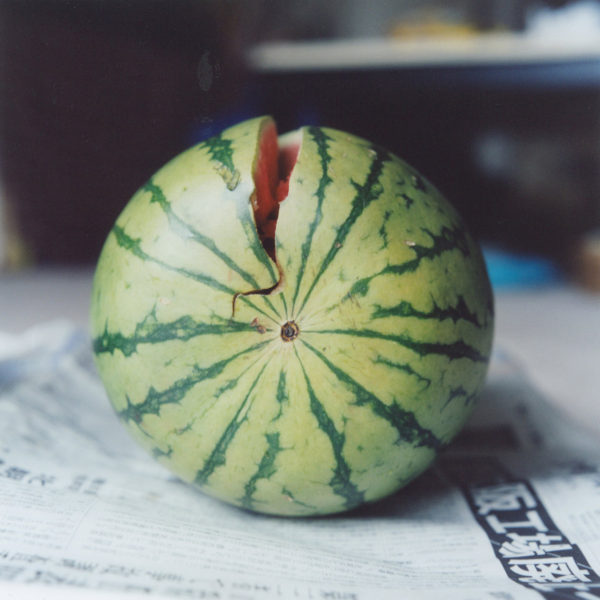 On paper, her subject matter may sound dull – a small blue butterfly nestled among gnarled bare branches, a streak of light resting along a stairwell. It's
the stuff of everyday life,
that any one of us might encounter.  But that's precisely why it appeals to Kawauchi. Her work, deeply rooted in traditional Shinto ideologies, takes note of the things we so easily miss, recognizing the "spirit" of even the most mundane objects and happenings. And what could be more commonplace than the food we eat each day?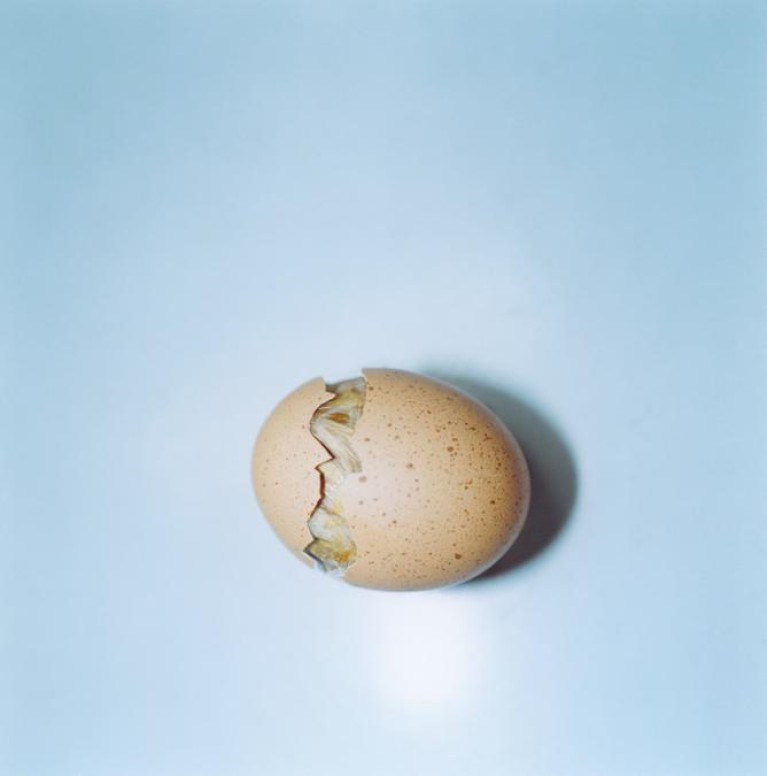 For Kawauchi, photography is the art of capturing passing moments, and the instinctive food photography of Rinko Kawauchi captures just how fleeting all things in life are.  Food, being ephemeral in nature, acts as a stand in for ourselves. Early on, she likely realized that photographs can't record concepts such as human fragility head on. She could, however, represent those ideas using food. Skin being peeled off of a mango's flesh and fruits being consumed by insects can become poetic, through the right lens.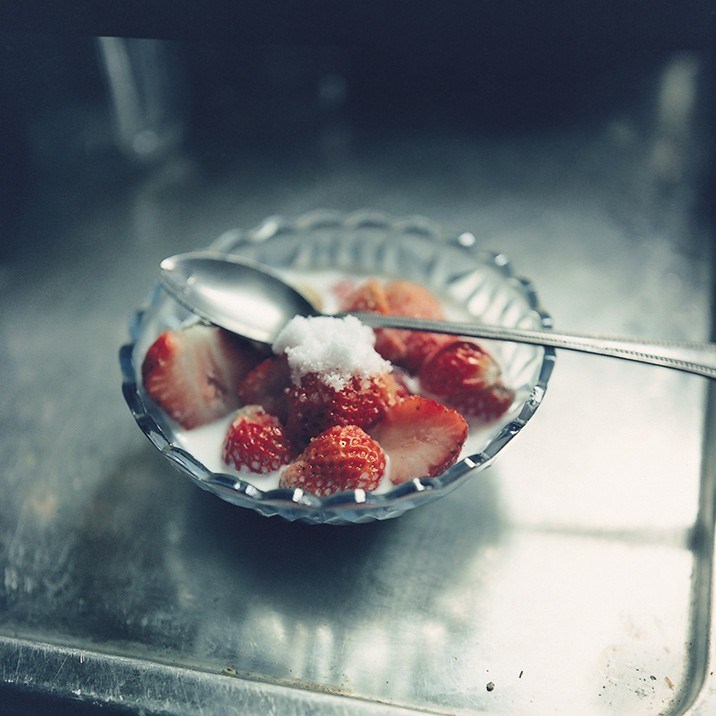 Her subjects are far from polished. They come with
cracks and uneven seeds, plastic wrappings
still visible if you look close enough. But the photographer's intention isn't to stage perfection. Instead, tries to encompass the beauty and poetry of what's already present, sans corrections.
From the photographic series Cui-cui (2005)

From the photographic series Semear (2007)

From the photographic series Semear (2007)
Most of us realize that faultlessness is futile. But, especially in the case of artists, that fact isn't much of a deterrent – we desperately try to even out life's inevitable wrinkles. For this reason, the instinctive food photography of Rinko Kawauchi offers a gentle reminder to avoid overcomplicating matters.
Meditate on textures, colors, and shapes
instead of struggling to make your subjects larger than life. More likely than not, you'll discover that finding beauty is a lot simpler than manufacturing it.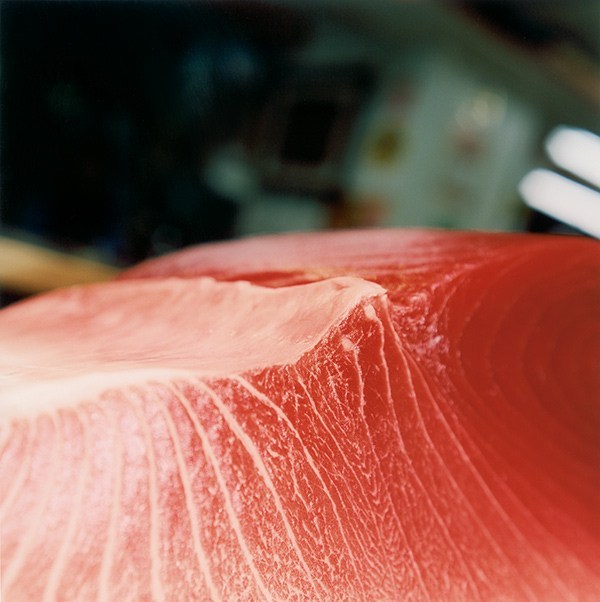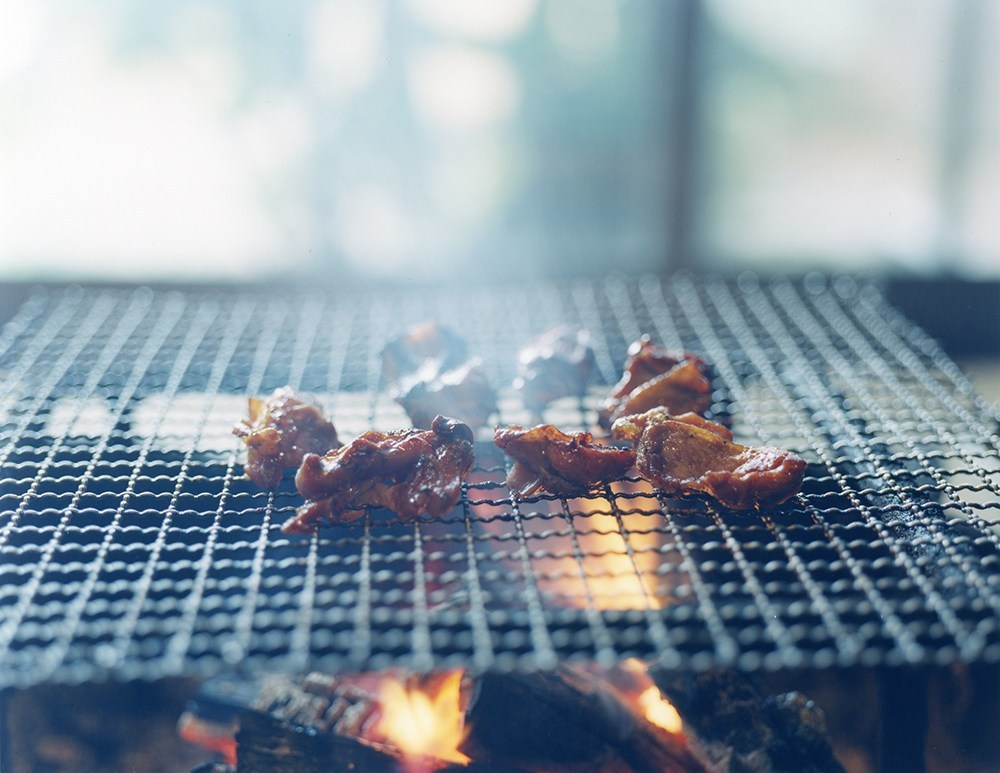 Visit Rinko Kawauchi's website
Suggested posts you might be interested in: