Food Stylists Discover that Denture Cream Makes an Excellent Food Glue!
Did you know that some of the most valuable items from the food stylist's tool kit can be found hiding in the medicine cabinet?
As it turns out, denture cream – of all things – is extremely useful to have on hand during the food photo shoot.
If you have your teeth in tact, you may completely unfamiliar with the purpose of this product altogether. Dentures come from precise plaster molds, but they don't magically attach to the roof of a person's mouth. In those cases, an adhesive capable of attaching the prosthetic to tissue becomes a necessity. That's where products like Poligrip, Seabond, and Fixodent come in handy. In order to hold teeth in place, denture cream is very strong and fairly resistant to moisture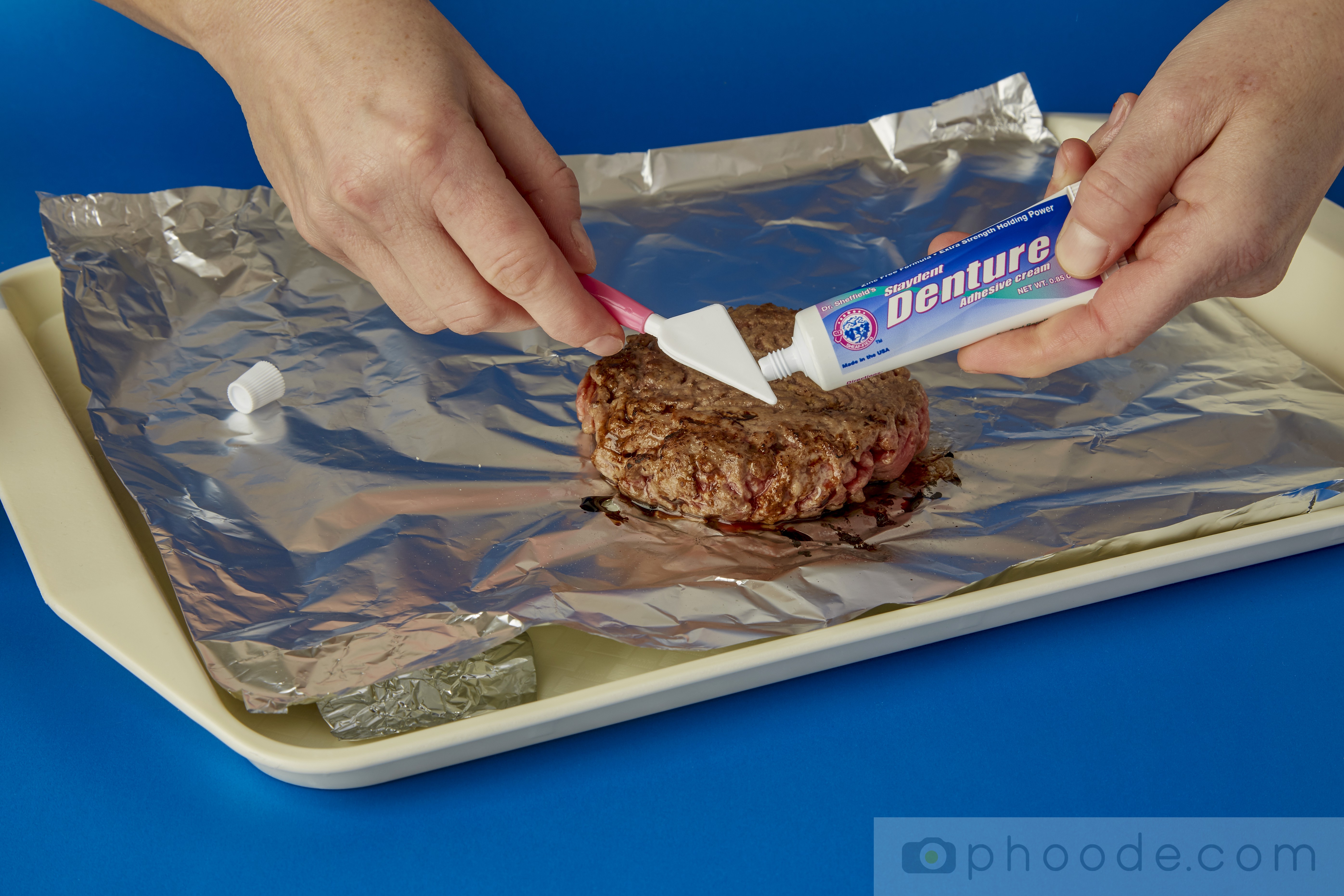 For this reason, it makes an excellent food glue. Where other adhesives fall short, zinc based pastes prevail. A few strategic dabs can quell any fears of sandwiches falling out of place on precariously placed plates. In fact, the substance is so powerful that it can create gravity defying scenarios outside of Photoshop.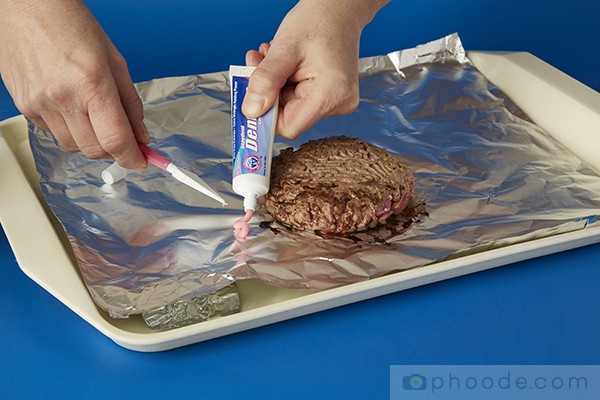 When shopping around for the perfect product for your food photo shoot, opt for products that come in neutral whites or clear colors if possible. That way, the cream can double as sort of a food spackle. Being an adhesive, it can pick up crumbs and secure them to plates and other surfaces. It's also possible to mix together creams with products like Kitchen Bouquet to make the bonds between objects appear to be a bit more authentic.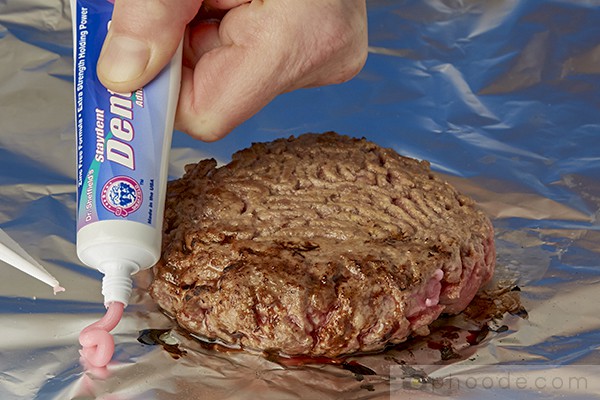 To make it in the world of food photography, craftiness is of the upmost importance. Physical space or even production budgets restrictions often limit number of items in a food stylist's tool kit, making it mandatory to think outside the box. To some, the thought of using denture cream for anything other than dentures may seem bizarre. But, through a stylist's eyes, the notion is nothing short of genius.
Suggested posts you might be interested in: