Michael Marquand Creates an Elegant Visual Style for Modern Charcuterie
Brooklyn-based Michael Marquand's vibrant and brilliantly-composed food photography has been featured in many print publications, including Conde Nast Traveler, Wine Spectator, and Bon Appetit, among others. He's also worked with established heritage food brands like Hellman's, Lipton, and Coca-Cola.
However, working with a new brand that doesn't yet have a visual style presents its own set of challenges and a unique opportunity for artistic freedom.
Anytime I'm working with a new brand, it adds a new set of challenges because they are still establishing their visual language. However, that's a challenge that I really like — it gives me more creative freedom, and it's really satisfying to help create a visual style for a new brand.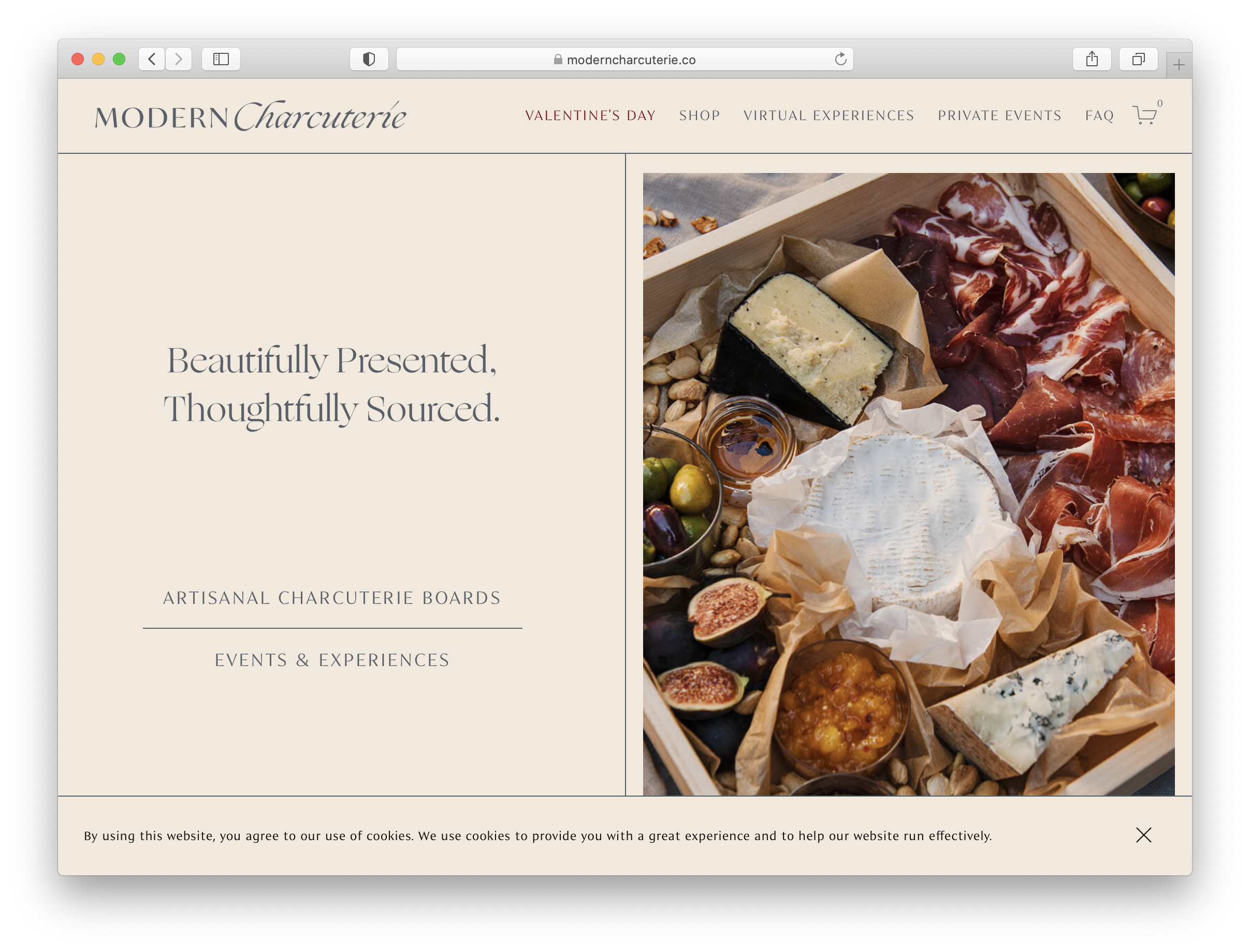 For this project, Marilinda Hodgdon, a renowned NYC food stylist, approached Michael about working on a shoot with Modern Charcuterie, a new online brand offering artisanal charcuterie boards and wine pairings for small gatherings, as well as virtual guided tastings. Michael has worked with Marilinda multiple times over the years on similar shoots and thought that this project would align especially well with his photography style.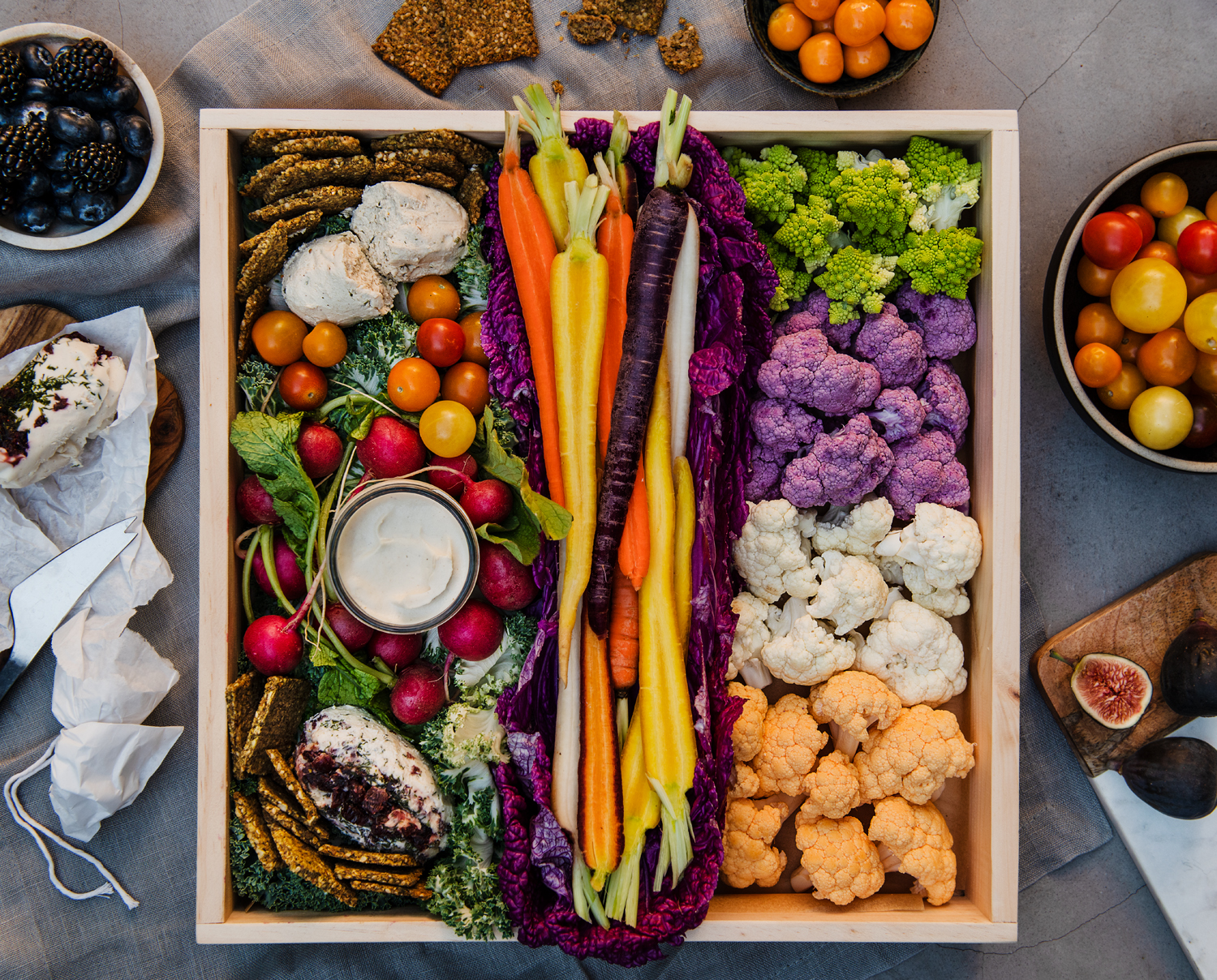 I was recommended to the client by my friend Marilinda — we've known each other for about 15 years now. She was one of the first photo industry people I met when I moved to NY, and all these years later, we're still working together.
Modern Charcuterie had worked with Marilinda on food-related content prior to this shoot and wanted the images to represent them as a luxury brand. She also had an art director who shared a general idea of what she wanted the brand to look like, but the rest was up to Michael and the team.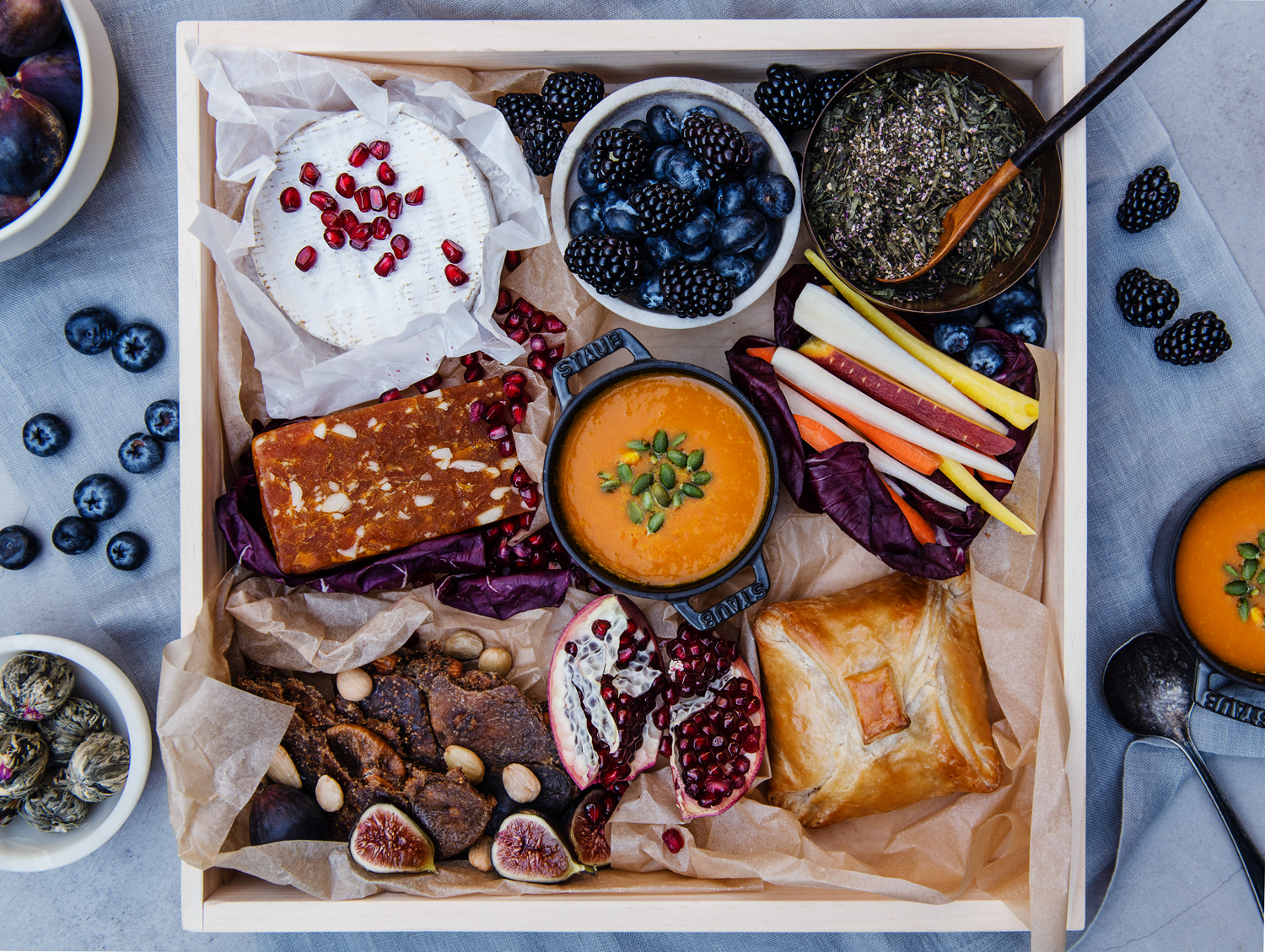 They were trying to build a luxury brand, so everything we did had to look high-end. They are very big on organic, sustainable ingredients, so they also wanted the photos to have a natural feel to them. And obviously, everything needed to look appetizing.
To capture the brand imagery, Michael and Marilinda teamed up with prop stylist Deb Ruggieri to shoot in two locations, a modern condo in Brooklyn they rented by the day and Studio 264, a prop house co-owned by Deb. The condo's kitchen space worked well for client portraits, kitchen images, and some wide-format food shots that would be used to promote Modern Charcuterie's products and virtual experiences.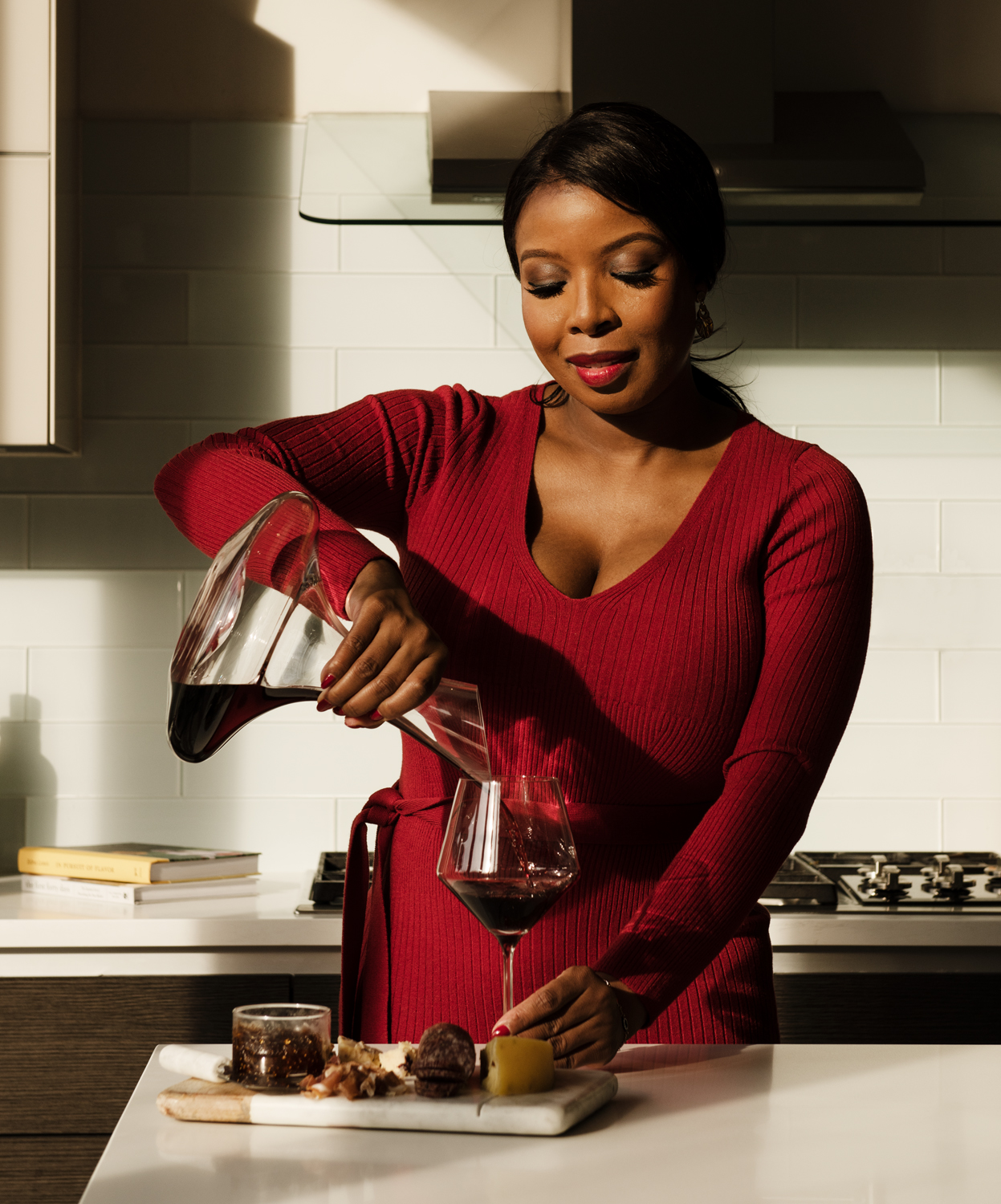 While the first set of images is fresh and modern, the images from the second shoot, with its tablescapes, floral elements, and moody lighting are reminiscent of Early Renaissance Still Life paintings. For this setup, Studio 264 proved to be the perfect space to do some more elaborate styling.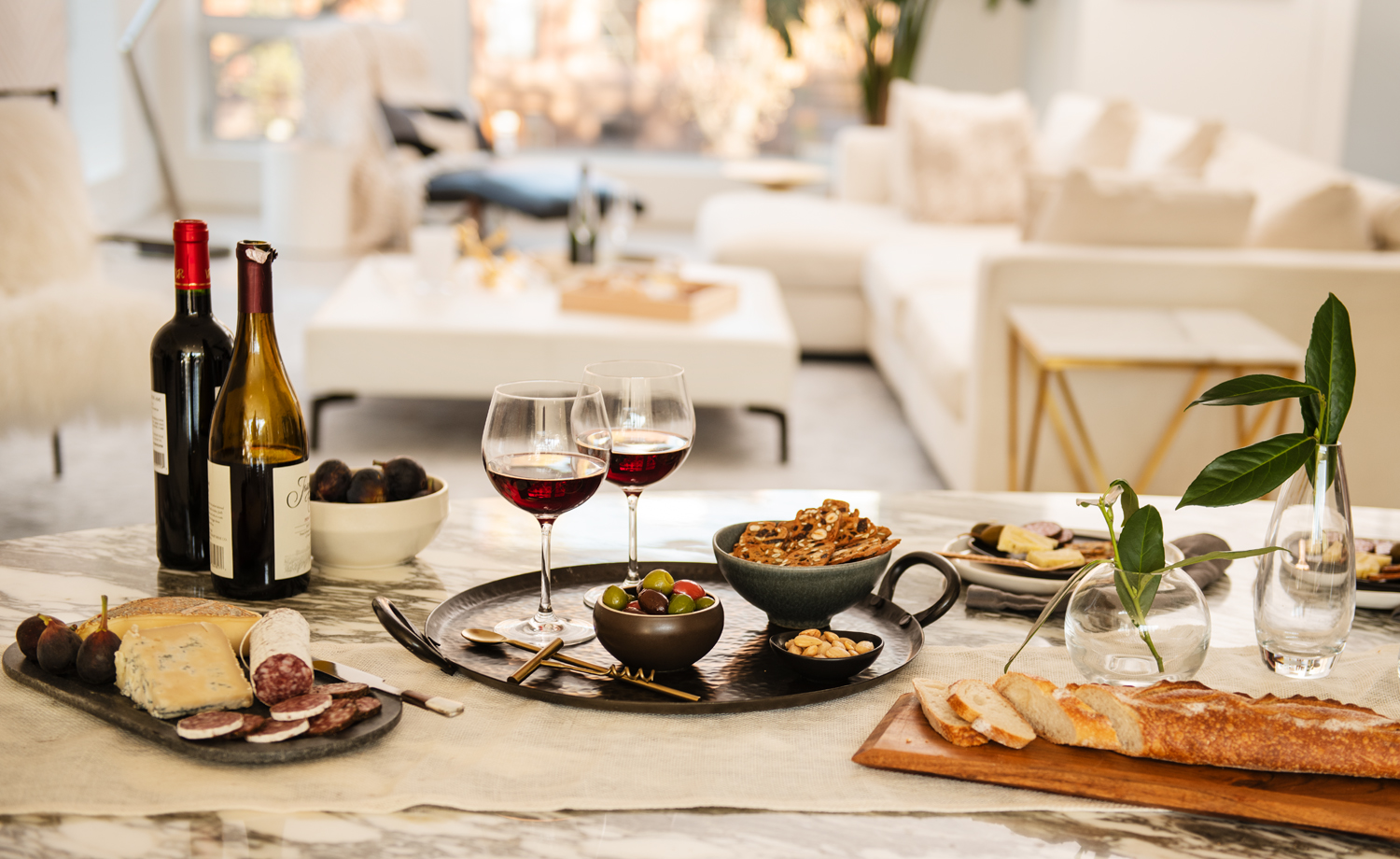 I recommended that we shoot in Deb's space for the second still life shoot as I had shot there before and I knew firsthand how great it was. She has a ton of props/surfaces/backgrounds to work within the studio, and since we were also using her for the prop styling, she was able to pull things from her own collection quickly and easily. It made the whole photoshoot run so smoothly.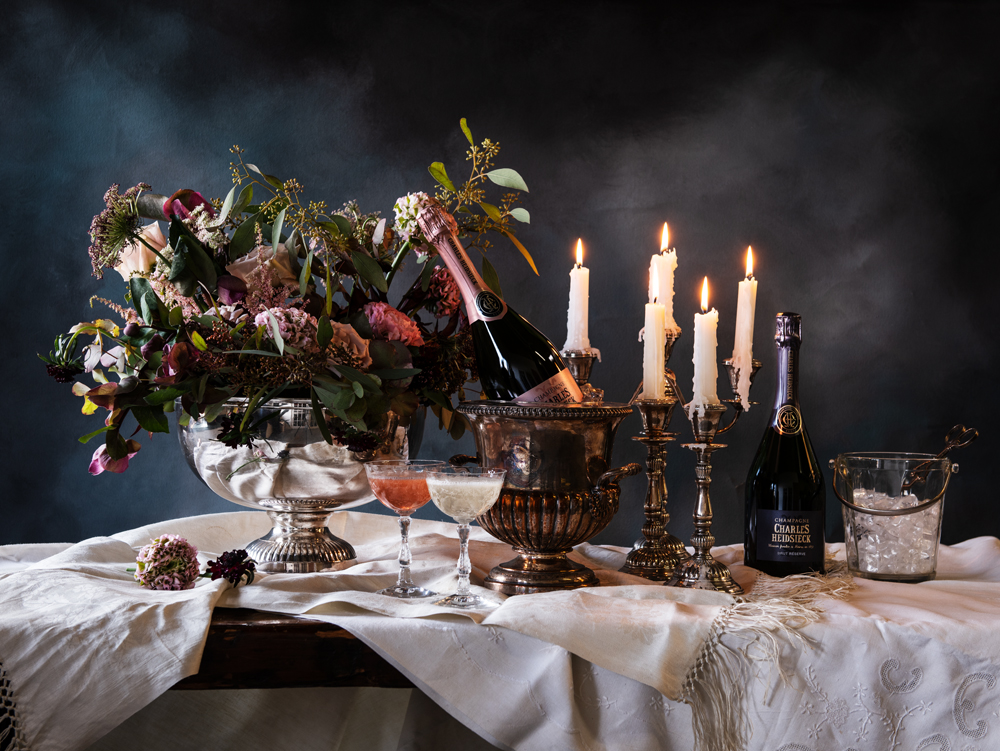 Michael's composition and lighting in these Renaissance-inspired images evoke a more romantic and moody tone while still feeling current. This collection of images was aptly used to promote Modern Charcuterie's Valentine's day packages on their website and social channels.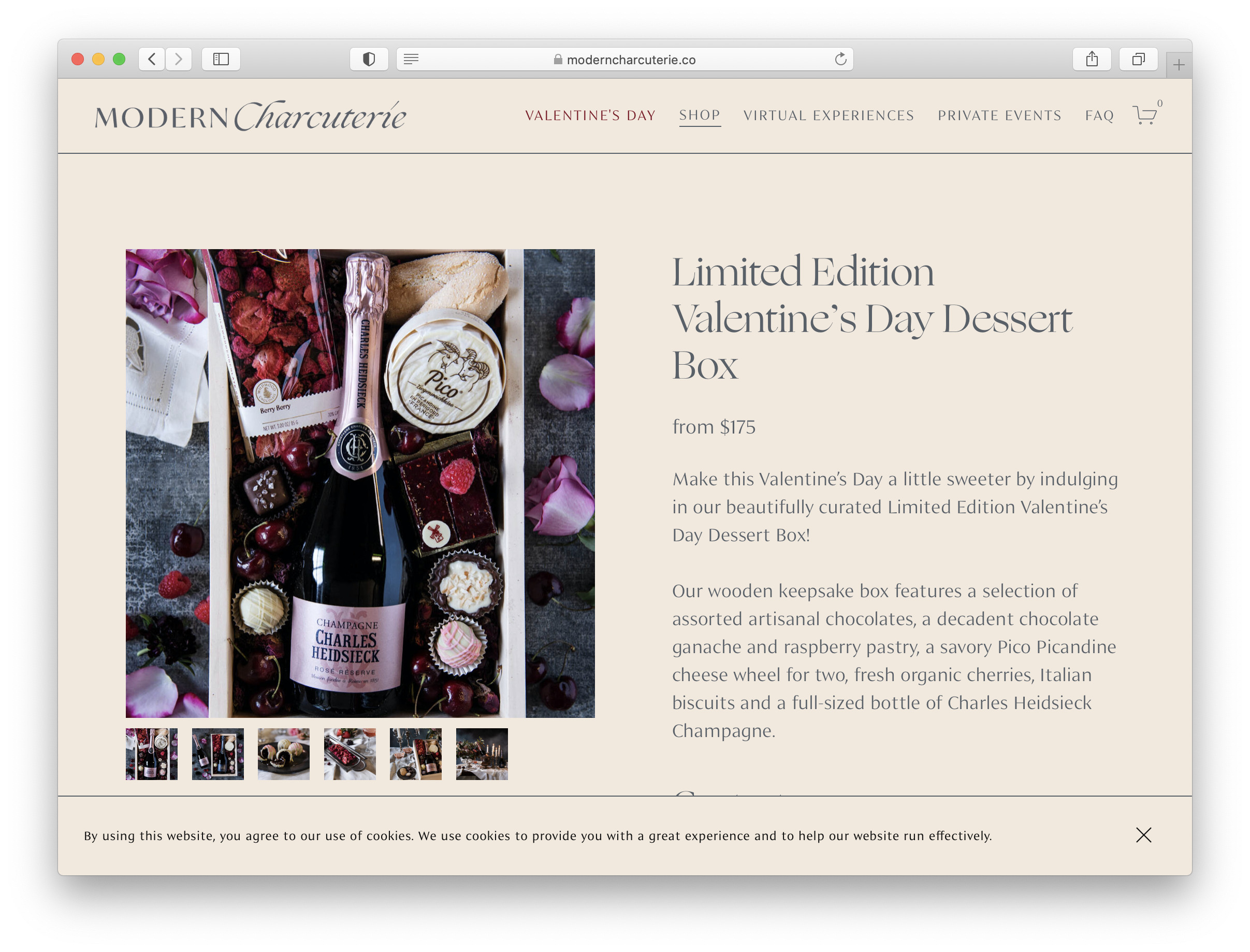 With the images from both shoots, Michael sets the tone for the brand by developing a visual style that combines his signature pops of color and careful composition with the refined elegance that befits this new luxury brand in the food and wine space.
Credits
Food Stylist: Marilinda Hodgdon 
Prop Stylist: Deb Ruggieri
Location: Studio 264
See more of Michael's work at marquandphoto.com. This article was originally published at wonderfulmachine.com
Suggested posts you might be interested in: