The Indispensable Role of Food Photography Stand Ins
Stand In [stænd●ɪn] (n.) – A quick substitute used on set in place of the stylized "hero" food. A stand in will be used while food photographers and stylists set up lights and touch up on setting details.
Example: "That stand in isn't the prettiest plate of food that I've ever seen, but without it I'd never figure out where to place that fill light."

If you're a fan of Hollywood, there's a good chance you've heard of this term before. "Stand in" is a phrase originally borrowed from professional movie sets. In the end, we're only privy to a 90 minute final feature. However, hours of prep go into arranging mics, cameras, and lights to match the expectations of directors and cinematographers. While those technical matters are being sorted out, regular people stand on set in order to get an idea of how everything will function when the star is actually acting out a part. Thanks to stand ins, actors can get some rest and be ready to perform at their best when the cameras are ready to roll.
The concept really doesn't change much in the context of a food photography set. While correcting surrounding kinks, food photography stand ins take the place of stylized "star" subjects. Any photographer or stylist worth their salt will tell you that a perfect set doesn't just magically materialize. It can take hours of continually adjusting things in and outside of the frame by a few centimeters at a time. And foods prone to wilting, melting, browning, or drying out just aren't built to withstand hours under harsh lights.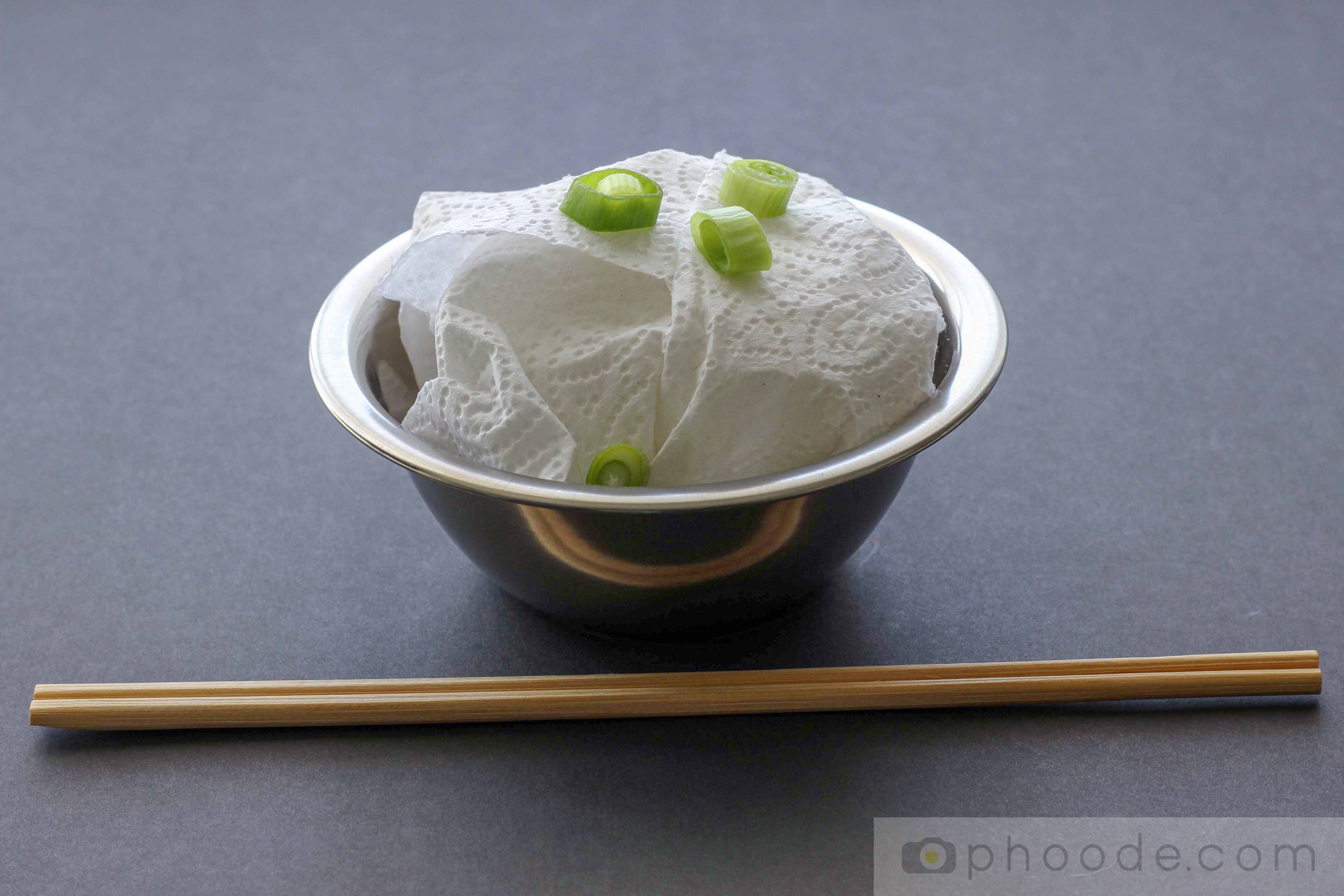 Food photography stand ins never actually make it into the final shot. Therefore, they don't require the same sort of intensive food styling work that goes into the hero food. For instance, if you're photographing a salad, a heap of lettuce in a bowl will do the trick just fine. That way, stylists don't have to strain over precisely placing bits of tomato and onion or fixing up faux dressings more than once. Likewise, a raw chicken breast will work just as effectively as one grilled to perfection.
Don't let sloppy looks deceive you. A simple stand in helps a shoot move smoothly. It's first function is to provide studio personnel something to plan around. The more complex your lighting setup or greater the number of props brought in, the more essential it becomes. All the while, it helps preserve the integrity of the actual featured subject. Again, the more delicate the item in question, the more a stand in becomes a necessity.
Best of all, this tremendous tool doesn't take much time or energy to create and maintain. Think of all the tasks that go into advertising and editorial assignments. Just getting equipment into place can take hours, not to mention the actual time spent taking pictures and working in post. Makeshift food photography stand ins are a means of cutting corners and ensuring end products that look fully fleshed out. What more could a photographer, stylist, or director ask for?
Suggested posts you might be interested in: