How to Become a Successful Commercial Food Stylist? Creative Duo at Jagody Studio Share Some Tips
Jagody Studio is a production studio established by the food-focused creative duo of Agnieszka Zientarska (Aga) and Jagoda Żmudzińska (Jaga).  Jagody Studio is based in two major Polish cities – Warsaw and Poznań.  It is a fortunate coincidence that "Jagody" means "berries" in Polish, and it must be "fate" that its founding member Jagoda's name likewise means berries.
Aga and Jaga were able to build their reputation as the highly professional, creative and in-demand team in the Polish and European markets, while Jagoda became one of the most sought after commercial food stylists in Poland.  The list of their clients includes  not only prominent food brands in Europe like: Lidl, Nestle, Kaufland, Samsung, but many other leading Polish food brands.
Today, this creative and dynamic duo will share with our readers their story of how they built their business in the creative side of food industry, and reflect on what made them successful.
Phoode: Please introduce yourselves briefly to our readers.

Hi, we are Jaga and Aga. We became friends and have started Jagody Studio in 2007. The general scope of our business could be called brand design. For over a decade we have been working with the biggest Polish food brands (but not only) combining our expertise and experience in set design, graphic design, creative direction and commercial food styling for film and still photography. We met while studying at University of Fine Arts in Poznań (Poland) Aga graduated with MFA in Interior Architecture and Industrial Design Diploma) Jaga with MFA degree in Set and Costume Design Degree.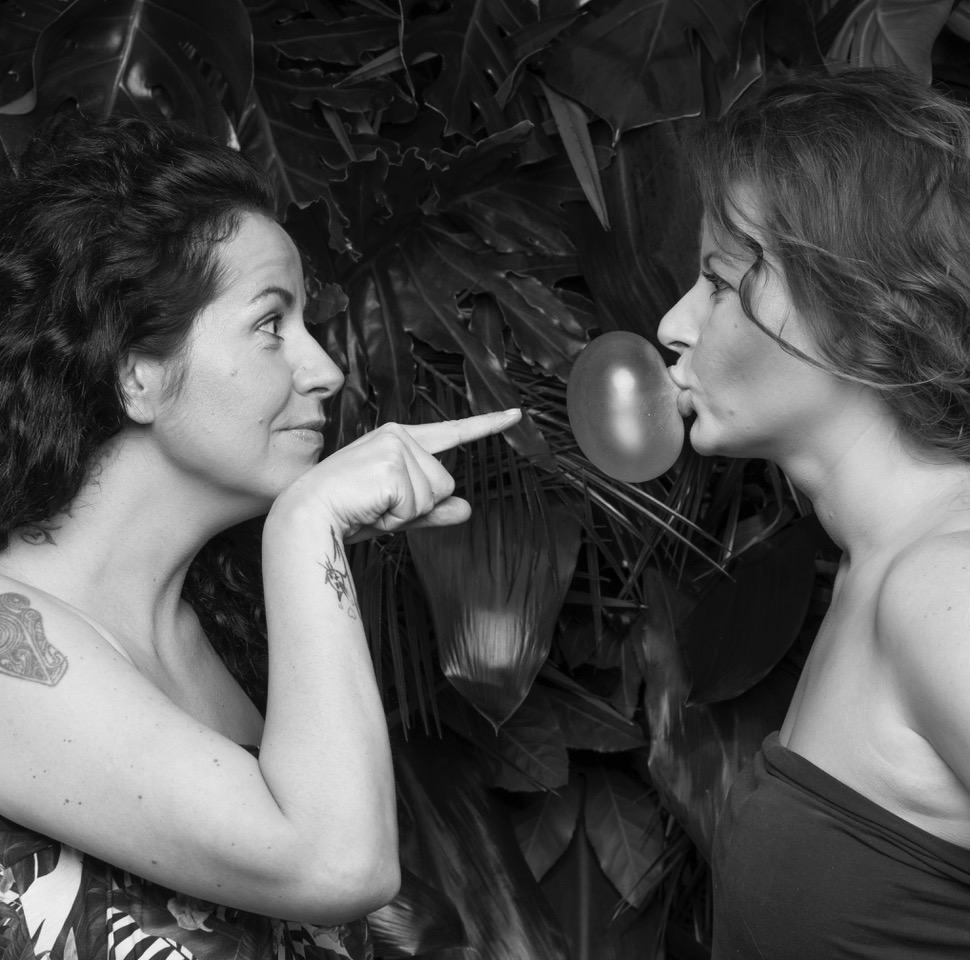 P.: How and when did you get into commercial food styling business, have you planned on it? What demands have you faced in order to get the professional status you reached now?
J.S.: Our business collaboration with food-related content for film and photo industry was evolving. It was a long-term process. While still in college we have worked and collaborated with food service businesses providing menu design for restaurants. We also created interior design concepts for renowned coffee shop chain in our city. In 2007 we officially opened up a design firm. Most of our clients were food service and food product businesses. Doing that somehow, we were contracted to design and produce the entire set design for a large advertising campaign by a very large international food retailers. Officially we added food styling as our specialty around 2012. It was just a slow evolution of our knowledge and skills. I guess we also were lucky enough to be at the right place at the right time. It was a result of our creative skills we have developed over time, our personal interests, a good eye for the esthetics of food, design and photography. We graduated from a highly creative school but have never planned on getting into food styling or food advertising business.
P.: How did you educate yourself to become a food stylist and gather the knowledge, information and insight that's is necessary for performing this job?
J.S.: There is no food styling school or any formal form of education in Poland when comes to food styling. All well-known Polish food stylists are self-thought and come from random educational and professional backgrounds. For us, it was mostly a trial and error process. We have spent hundreds of hours testing and experimenting with food as a creative material. Knowing the basics of cooking is very important. Also, imagination plays a big role. Understanding the fundamentals of photography is very helpful. Once you get into a real, professional business you need to widen your skills. Knowing and fully understanding the rules of the team working on the production set is a must. You have to have nerves made of steel to successfully prevail in that environment.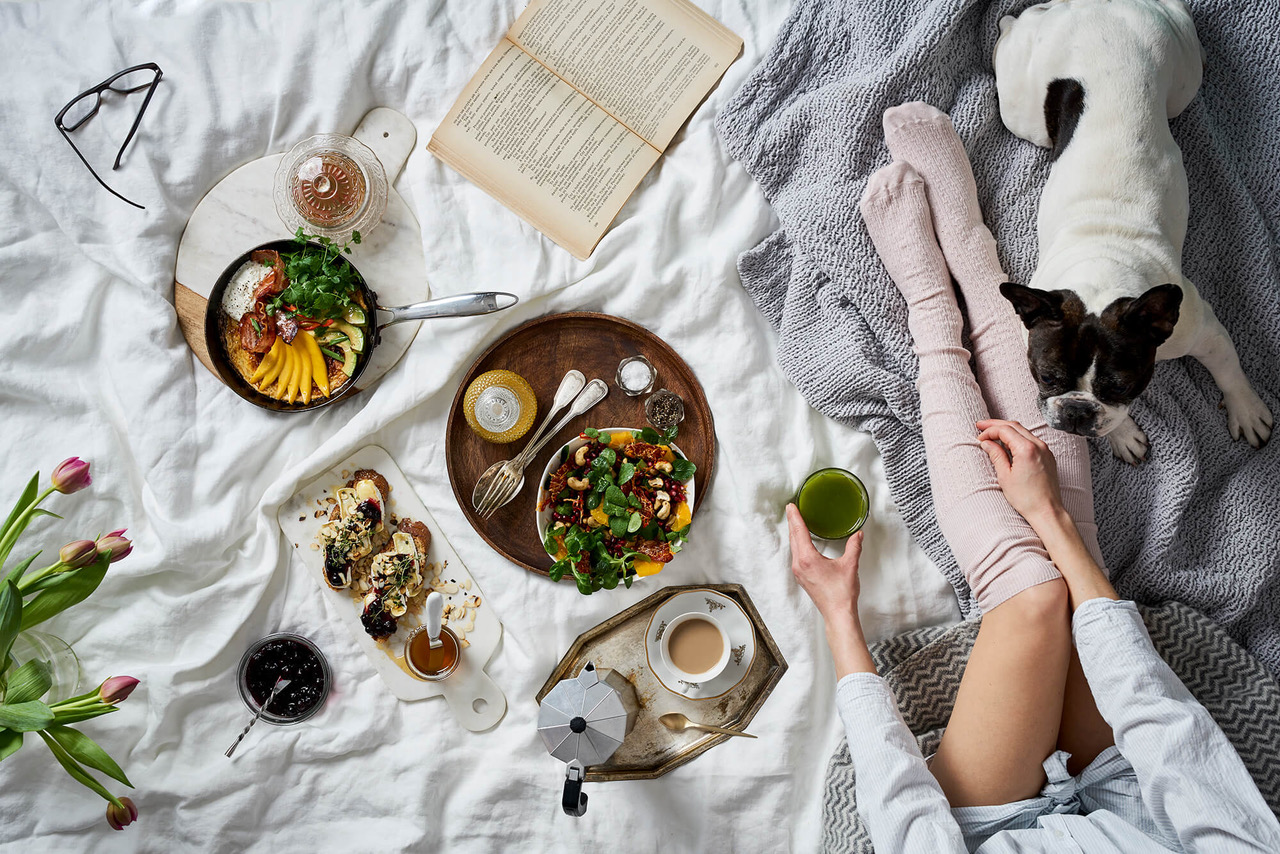 P.: Could you briefly, in your own words, describe a role of food stylist in creative project?
J.S.: Every commercial food stylist approaches creative food project differently. It's an individual thing. Everyone has his own set of rules and ways to organize work. We can't speak for other food stylists but that's how it works for us: First, we get the creative brief or DOP's treatment from the producer. We have to analyze it step-by-step. We have to prepare a cost estimate. In case if we are hired to do set design for the project we have to as well establish what technical requirements project's set needs to meet. We do not always work in a studio setting. When the project is being shot on location it can be anywhere. It can be a private house, a street, side of the road or even the edge of the cliff. Our budget estimate needs to be as accurate as possible when comes to $$$ and human resources as well. We need to know how many crew members the project needs. If it turns out that's we underestimated how many sets of hands we need, it's all on us. Being accurate and comprehensive in our logistics and estimates is important. The fact that our studio offers both, set design and food styling services certainly gives us an advantage over the competition. Once we understand and clarify with agency all expectation regarding creative direction and production process for the project, we move onto the detail. When comes to food content, we submit our shot list of food dish ideas and shooting sequences in case of video. We usually submit them in the form of mood boards. They are being advanced during pre-production meeting and precook sessions (testing dishes before the actual set shooting). Sometimes we act as a culinary director or director of the project with our film and food styling experience.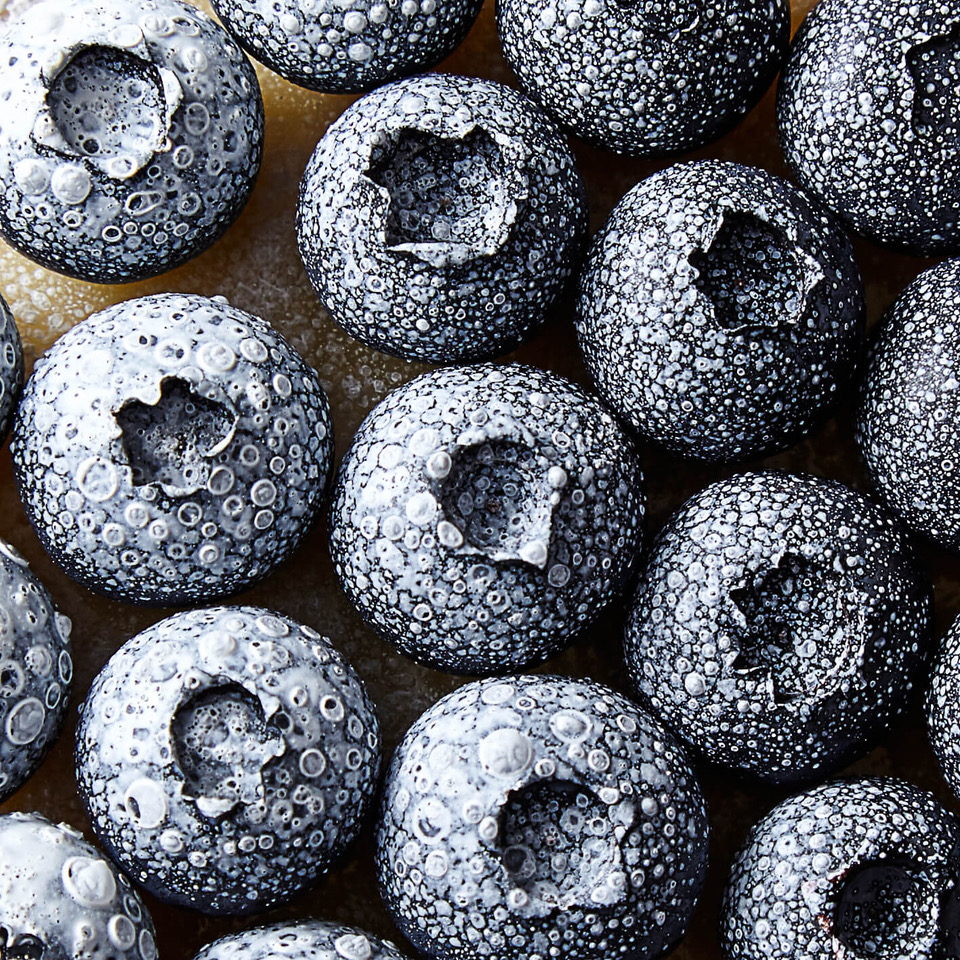 P.: Are there any specific types of creative food projects you specialize in or prefer?

J.S.: Well, we don't have a particular specialty or preferences. We treat each new project as a new creative challenge. We know what we can do as food stylists and if we don't we can always learn, especially if we test before the actual shoot (which we try to do each time because it's important).
P.: How do you get your clients, and how do you market your business?
J.S.: We never advertise. Our clients come always from referrals only. New clients usually find us because other happy clients refer them to us.
P.: Have you ever had a creative mentor who influenced your career as food stylist?
J.S.: Traveling, books, internet are our mentors. We do not only focus on food but on many other creative things and always spread our horizons.
P.: What are the biggest challenge of your job?
J.S.: People and interpersonal relationships
P.: What brings the most joy and satisfaction to your job?
J.S.: Nothing makes us happier than the end of the shoot day 🙂 When we hear "it's a wrap", we are truly touched and happy that everything is successfully over.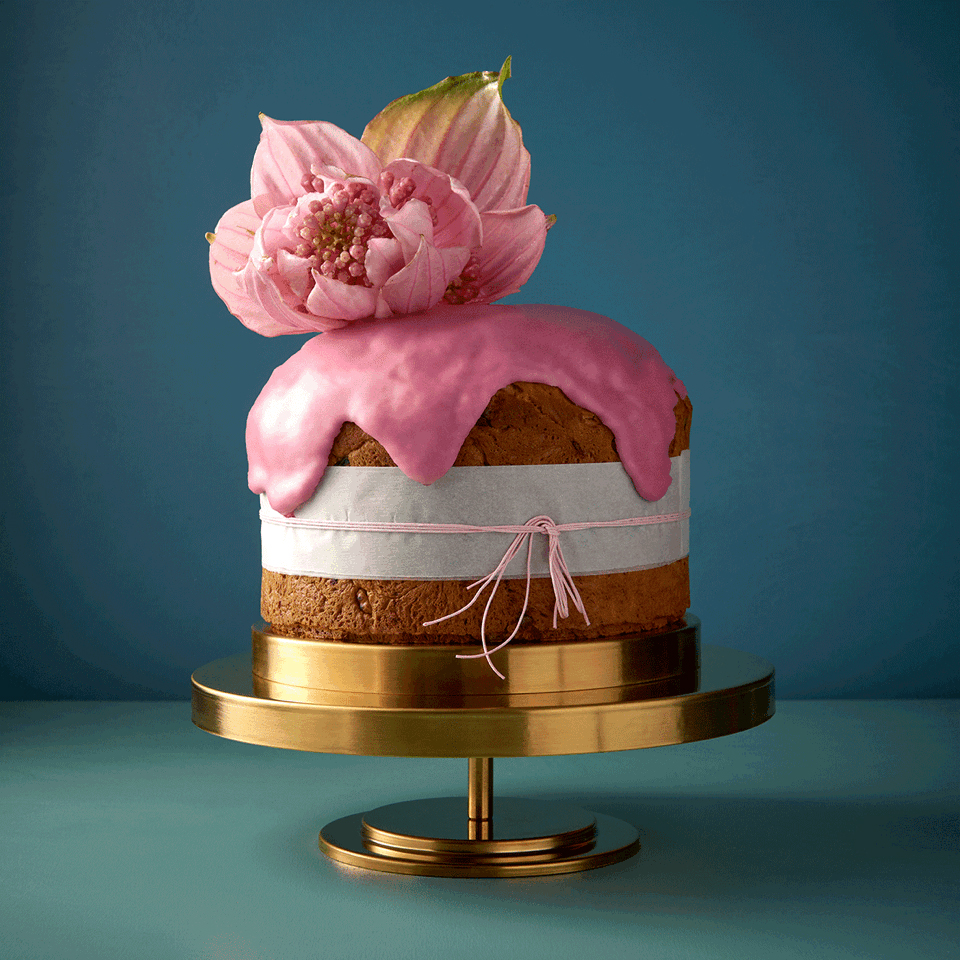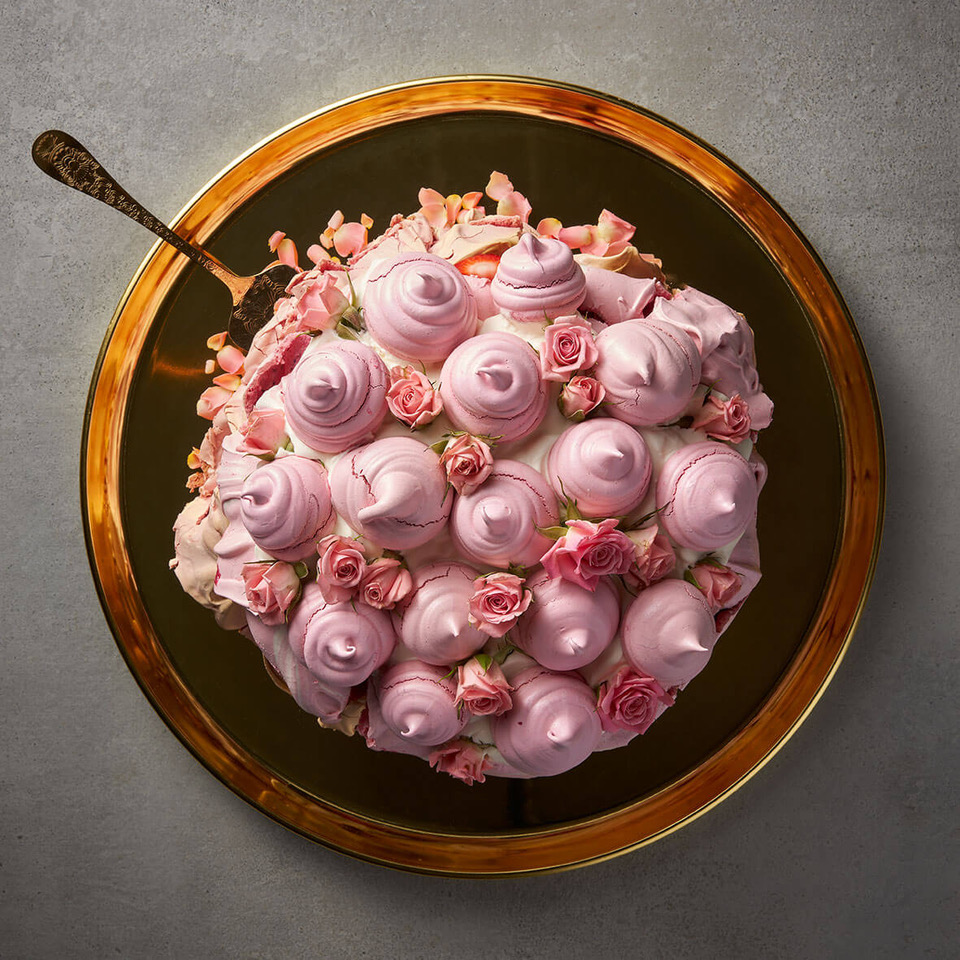 P.: How do you feel when you look at your work from previous years of your career? How much evolution do you see in your style, skills and way of working?
J.S.: Our style evolves with times and passing trends. We constantly grow as professionals and humans. Most importantly, we got more self-confidence with time too.
P.: Could you name personality and intellectual traits that you find necessary in order to succeed in this business?
J.S.: Determination, courage, willingness to learn new all the time and good business instincts. Also being willing to openly talk about finances…
P.: Do you work on any other non-food related creative projects?
J.S.: We design interiors and products. We specialize in set design not only for the film industry (trade shows, retail displays, etc). We offer creative direction for food and non-food content. Anything that we can think of and imagine we can do… We love to deal with the creative process in any form and shape and we have many creative outlets.
INTERMARCHE Commercial Spot. (Video Credits: Food Styling – JagodyStudio, Client – Intermarché, Agency – DDB&tribal Warszawa, Production House – Cut/Cut Production House, Direction – Bartek Ignaciuk, DOP – Jan Holoubek)
P.: What excites and inspires you about food in particular?
J.S.: Texture, color, shape, and the fact that's everyone looks and approached food in a different way
P.: Do you have any favorite creative style, artist or brands that inspires you?
J.S.: We don't think it is about that particular person, moment or time. Creativity is a much more complex process and reality. It's about 15-20 things that come together and function as a whole and makes sense to us.
P.: How large are the teams you working with or manage and what kind of skills and personality it requires? If you look for subcontractors and creatives for you project, how do you find them?
J.S.: Depend on the project, we work in teams of many different sizes. Anything from 1-40 people. When comes to teamwork is all about right logistics, ability to manage and restrain personal emotions. We only hire tried and tested people from professional referrals, as at this level of professionalism we can't afford to fail, because someone is cheaper but unprofessional. Our reputation is on the line.
P.: Can you give any examples of work you are particularly proud of and why?
J.S.: We are proud of all our work; whatever you can see at our website.  Our work is a result of time it was produced in, our personal creative instincts and esthetic preferences at the time work was completed;  it's a way of our self-realization as artists. We can create in many different styles and esthetic conventions, and that offers us many more creative opportunities.
P.: Can you give examples of projects from your portfolio that were particularly difficult and why?
J.S.: Any shoots combing elements of feature film and technically demanding food scenes are always the most difficult and stressful. We have to stick to a script and a very tight production schedule. There is no time for experimentation and we always have to be prepared for any possibility, that something might go wrong… These are usually challenging food shots involving a lot of intricacies and they are being executed under the enormous pressure of time. That is very stressful.
P.: Could you say anything about specifics of creative market in Poland? Any differences between Poland and other countries in the world?
J.S.: Lots of differences. Mostly working environment, atmosphere on set, budgets and overall production quality.
This commercial spot for a popular in Poland grocery store chain Biedronka is Jagoda Żmudzinska's debut as a tabletop director. She became the first female tabletop director and in Poland.  (Video Credits: Tabletop Director – Jaga Żmudzińska / JAGODYstudio, Food Styling – JAGODYstudio, Client – BIEDRONKA, Agency – DUDA, Production House – Flota Filmowa, Director – Monika Kmita, DOP – Kamil Płocki, Set design – Karolina Rączka)
P.: What are your creative plans for the future?
J.S.: We have a long-term goal of creating a comprehensive creative agency.We want to be a one-stop-shop for our clients.First, we will focus on our roles as independent producers and directors in the food-related film industry.We believe having control over the entire creative process under one roof gives our client a unique product that cannot be created by non-food industry agencies.We also design and implement art projects.  Our current exhibit "Talk to Me Dirty", is a photo collaboration between Jagody Studio and Tomek Albin, where our team developed the concept and art direction, set design, food styling, and photography. We implemented a plan that allowed the viewer to examine how people perceive, desire and experience food, leaving the viewer to experience a unique. "Talk to Me Dirty" is also a video project (pass: vulva) but that is the subject of another interview.
TALK DIRTY TO ME (Video Credits: Concept & Production –  JAGODYstudio & Tomek Albin, Script & Direction – Jaga Żmudzińska / JAGODYstudio, DOP & Light – Janek Pietrzak & Czarek Kazimierowski / VORTEXvision & Tomek Albin, Set Design & Food – Agnieszka Zientarska / JAGODYstudio, Talent – Jula Bienkowska, MUA & hair – Vika May)
P.: Thank you so much for this interview. Would you like to add any piece of advice for our readers?
J.S.: Are you starting? Don't be afraid to try! Are you already doing it? Don't restrict yourself! You don't like it? Try something new! Always try to be yourself no matter what you do. Thank you.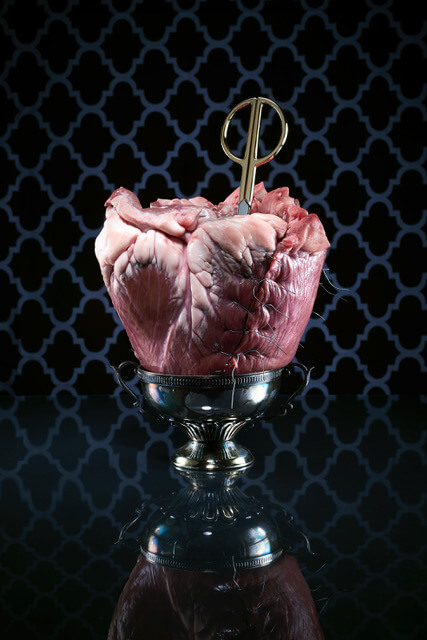 Learn more about Jagody Studio at jagodystudio.com
Suggested posts you might be interested in: