Tis the Season: The Evolution of the Christmas Cookie
Five enthusiastic bakers pipe sugary frosting manically on the set of Christmas Cookie Challenge. One woman is on the brink of tears; she accidentally used unsalted butter in her carefully crafted recipe calling for salted butter.  A few moments later, a man sports wild eyes and a large grin as he simultaneously attempts to craft lavender macarons while scooping chocolate peppermint crackle cookie dough.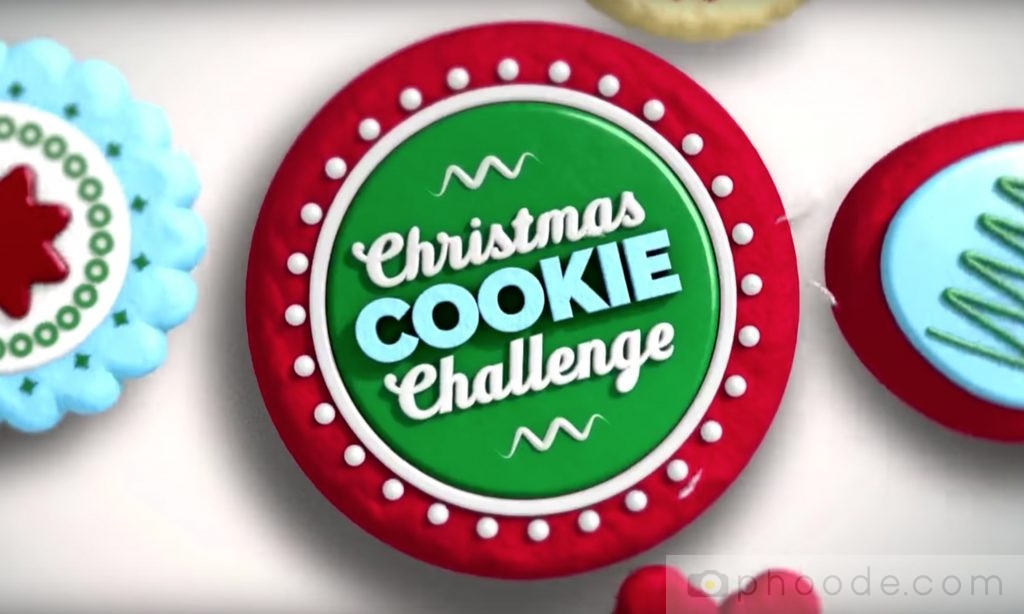 Christmas Cookie Challenge is just one of the handful of holiday specials the Food Network churns out.  Keep the channel on long enough, and you'll eventually find yourself watching Holiday Gingerbread Showdown reruns or never-ending episodes of Holiday Baking Championship.
The "reality" of these cooking challenges aside, this line of programming makes two things abundantly clear. Firstly, it reveals that a large portion of the population devotes a considerable amount of time and energy into their holiday festivities. Secondly, it's proof that cookies are engrained into our definition of what the holidays are, at their core. It's true that the majority of cooking competition television shows offer cash prizes as incentive to win. But more often than not, money seems to be an afterthought for the bakers that wind up cooking for cameras. For myself personally, this begs a slew of questions regarding the origins and evolution of the Christmas cookie. Why do we put so much heart into such a simple dessert? What makes this confection so special?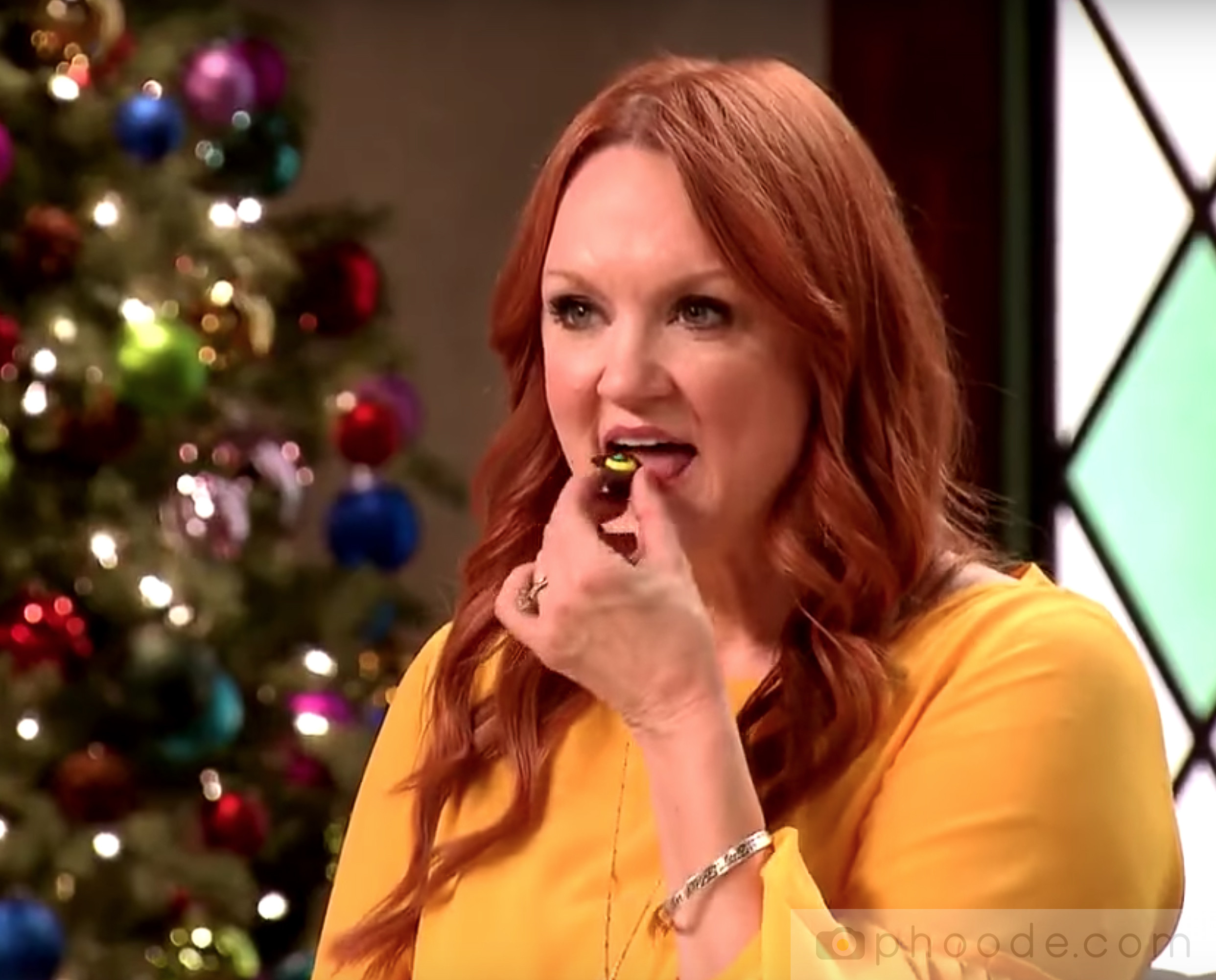 As it turns out, the cookie has some pretty rich history backing it up. From ancient civilizations to industrialized ovens, find out how the simple tradition of baking, sharing, and devouring Christmas cookies became a commonplace ritual.
From Humble Beginnings
Long before the first Christmas tree stumbled into some family's parlor, dozens of traditions revolving around the winter solstice independently emerged around the world. While winter often ushered in tough times for those living in colder climates, seasonal changes weren't all bad. Frozen temperatures made meat easier (and safer) to store, offering something substantial to get people through cold dark nights.  Spring and summer brews made months in advance would finish fermenting when winter finally reared its head. Furthermore, winter ushered in a well deserved break after long growing seasons. With temperatures too low to properly nurture young crops, communities could sit around with their families and enjoy the fruits of their labor as they waited for the ground to thaw. Naturally, the combination of food, family, and a distinct lack of work ushered in feasts and celebrations.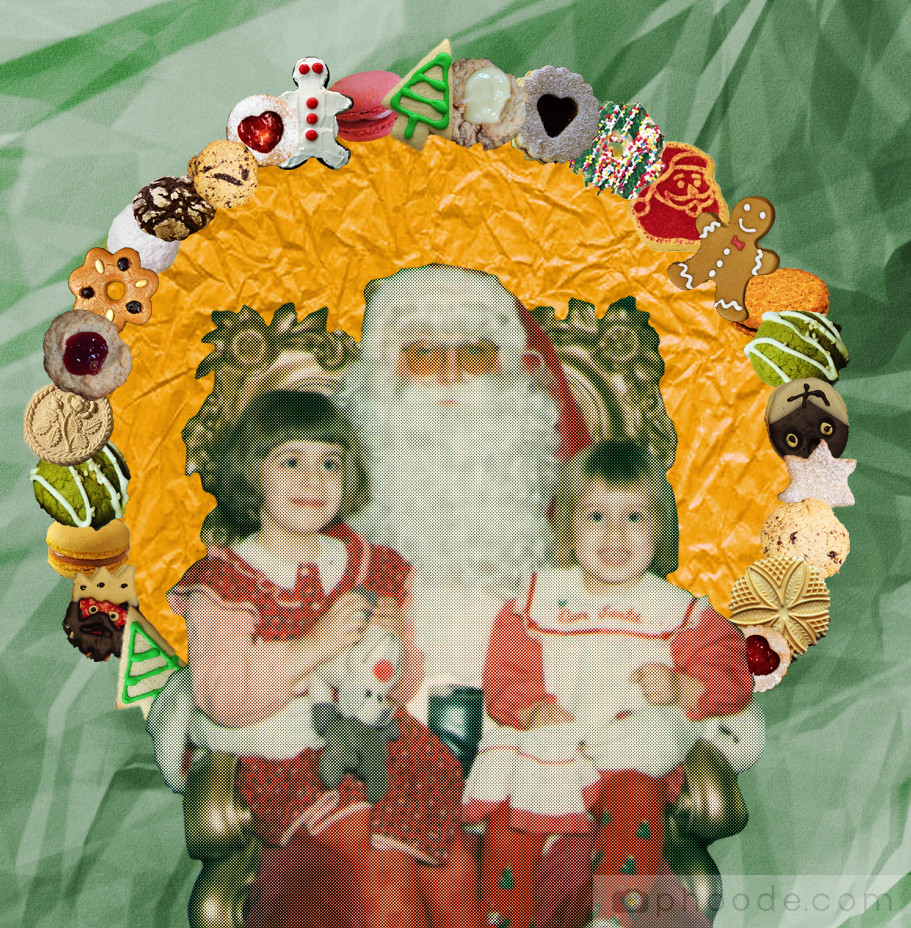 Meanwhile, cookie-like wafers were being baked in households worldwide. Technically speaking, they'd emerged sometime before the beginning of recorded history. However, without a consistent source of sweeteners, early cookies lacked pizazz. It was only once the Persians began to cultivate large quantities of sugar cane in the 6th or 7th century that something reminiscent to the modern-day cookie was born. And, while cakes, pies, and other sweets became available in localized areas around the world, most treats lacked the cookie's portability. A traveling prophet of sorts, they journeyed east alongside the Persians during the Arab conquests. Subsequently, those travelers shared their techniques for growing and crystalizing sugar with those settled along the Mediterranean. In all likelihood, cookies helped convince potential sugar cane clients that portable, storable sweetener was an endeavor worth investing in.
In the Middle Ages, Christmas and cookies finally collided. Christianity had become the predominant religion among Europeans, and sugars and spices were finally accessible to most folks. However, the feasts of solstices past hadn't disappeared.  Traditions combined, and it became common practice to hold lavish feasts in honor of Christ's birth. And what better way to end a decadent meal than with a little bit of dessert? Cookies likely became a crowd favorite because they could be shared easily among members of larger communities. As more and more people took to baking delicious treats of their own, neighbors, friends, and families began exchanging their own specialized recipes and techniques.
The Globalization of Sweets
After years and years of cookie bakes, individual regions began to develop their own takes on the Christmas cookie based on available ingredients and taste. However, many tried and true holiday favorites have changed very little in terms of taste and texture.
Take gingerbread, for instance. While it's unclear where the first cookie was produced, the recipe reportedly spread to northern France through an Armenian monk with a sweet tooth in the 10th century. Neighboring Germans eventually adopted the confection, and as they immigrated to countries like England and Sweden, the people's taste for gingerbread spread like wildfire.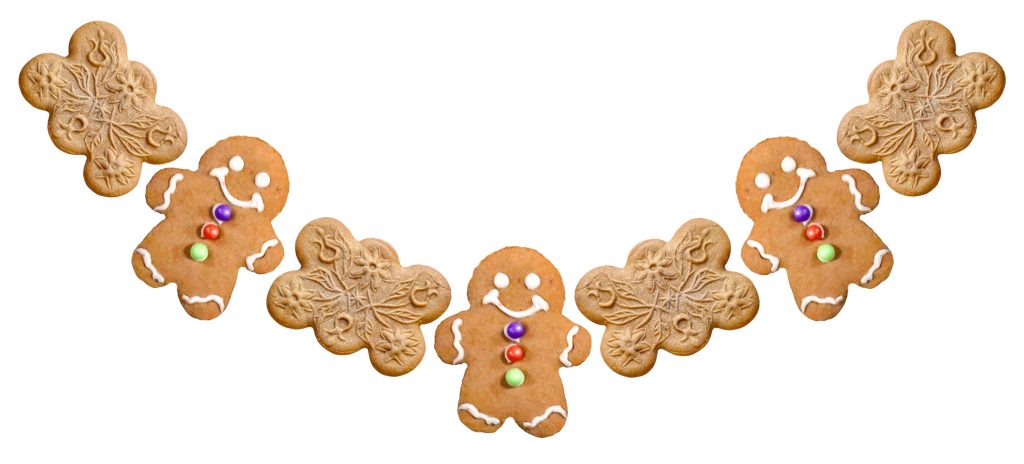 Despite being over 1,000 years old, it's still a modern holiday staple. Believe it or not, today's gingerbread probably tastes pretty similar to what was being baked in medieval times. By the time gingerbread came in vogue, ginger, cinnamon, nutmeg, and mace were spices most people could get their hands on (though it may not have been as easy as driving around the corner to the nearest supermarket). Today, bakers opt to sweeten their cookies with molasses to keep their gingerbread soft. Our ancestors also utilized the thick, sweet liquid as an inexpensive alternative to refined sugar.
Such is the case for many other popular confections. For example, shortbreads can be traced back to the 12th century. The buttery cookies reserved for special occasions such as Christmas and New Years utilized the same basic ingredients that are used today.
Colonization in overseas lands such as North America, Africa, and Asia brought with it Christian missionaries and their baking traditions. As more people began to celebrate the Christmas holidays, they began experimenting with cookie recipes imported from thousands of miles away. Locals trying their hand at baking cookies sometimes incorporated regional ingredients into existing recipes, in the process inventing something entirely new. For instance, Spanish colonists craving macaroons used plentiful coconut and vanilla crops available on the island of Puerto Rico to create besitos de coco ("little coconut kisses").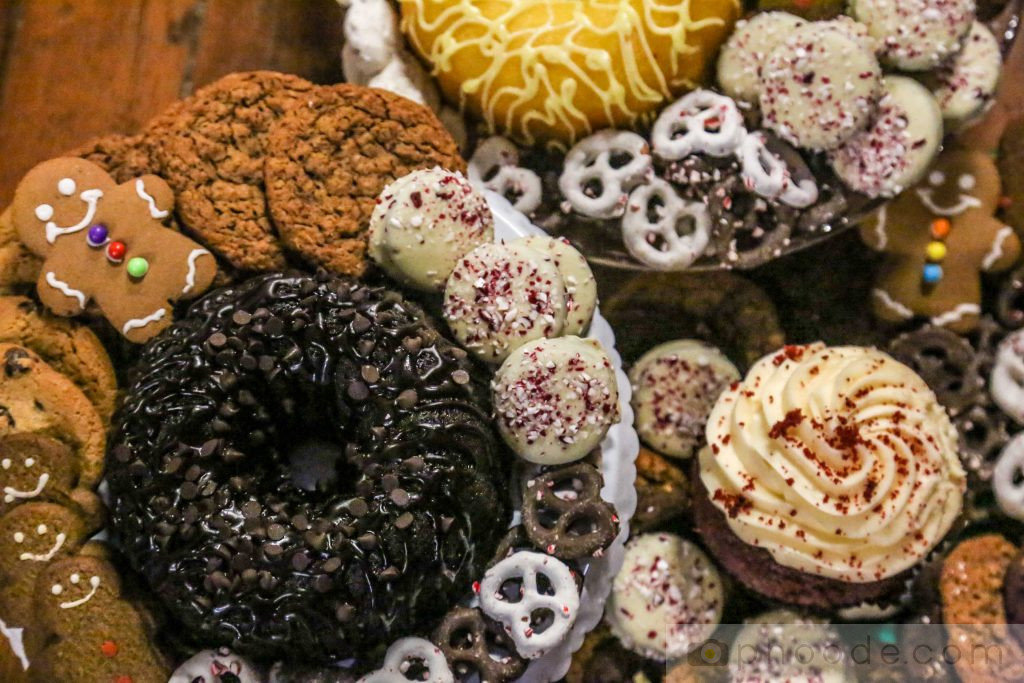 The recipes that you dig up this holiday season may have been excavated from an old recipe book or faded index card. But, before they were written down and shared, they were passed down through generations of drifters. These days, getting some pfeffernuesse or speculoos is as easy as heading out to your neighborhood Trader Joe's. You can easily order an Italian pizzelle iron with the click of a button online. But, not so long ago, you would have had to travel the world in order to sample each confection. With a more exciting and diverse selection of sweets available than ever before, it's no wonder that our love for cookies has only grown stronger with time.
Of course, what makes a cookie suited for Christmas goes beyond taste and tradition…
Cutters, Icings, and other Cookie Innovations
Unlike run-of-the-mill everyday cookies, Christmas treats come in all shapes, sizes, and colors. Though I can't speak for every reader, many of my favorite Christmas memories involve pressing outlines into rolled out sugary dough and mixing dyes into buttercream frostings to get the perfect shade of green. The bonding that comes from baking together has become almost as much a part of modern holiday traditions as sharing the end product.
But how, exactly, did the tradition of decorating cookies begin? When you take a minute to think about it, it's a bit of a strange practice. After all, cookies are meant to be consumed. Why bother dressing them up? Our overview on the evolution of the Christmas cookie wouldn't be complete without taking a moment to mention the origins of decoration.
The first cookie cutters date back to the Middle Ages.  Back then, German bakers would use elaborate wooden molds to craft sweet cakes for special occasions. Somewhere along the line, people discovered that metals worked as a much more efficient molding vessel. As the materials became increasingly popular in kitchens world wide, the molds adapted to accommodate other desserts. Of course, creative bakers could have previously gone through the trouble of sculpting stiffer doughs into shapes by hand. But when they learned that tin and copper could cut through dough easily and simultaneously produce more defined shapes and patterns, it became a must-have for decorative work. As demand grew for fanciful cookies, the elaborate molds simplified to the outline cutters we're familiar with today. As they became easier to design, it became easier to produce custom cookie cutters from the scraps of larger tin projects. Metalworkers slowly but surely began to gift make-shift cookie cutters to friends, family, and clients.
Despite being a German innovation, the US eventually took the idea and ran with it. The Dover Company began selling cutters commercially as early as 1869, and competitors soon followed. Within a few years, a number of factories were mass producing cookie cutters. Thousands of different designs became available practically overnight. However, because of the cookie's existing association with the Christmas holidays, vendors likely found that shapes like evergreens and sleds sold best. Over time, tin evolved into aluminum and plastic. This made the production of cookie cutters an even less expensive endeavor than it had been before. Some raw ingredient vendors began giving them away with purchases of flour or baking soda. By World War II, more kitchens than not had a small collection of cookie cutters reserved for holiday baking. This remains true for many modern families as well, proving that the passing of time has done little to pacify the whimsical tool's popularity.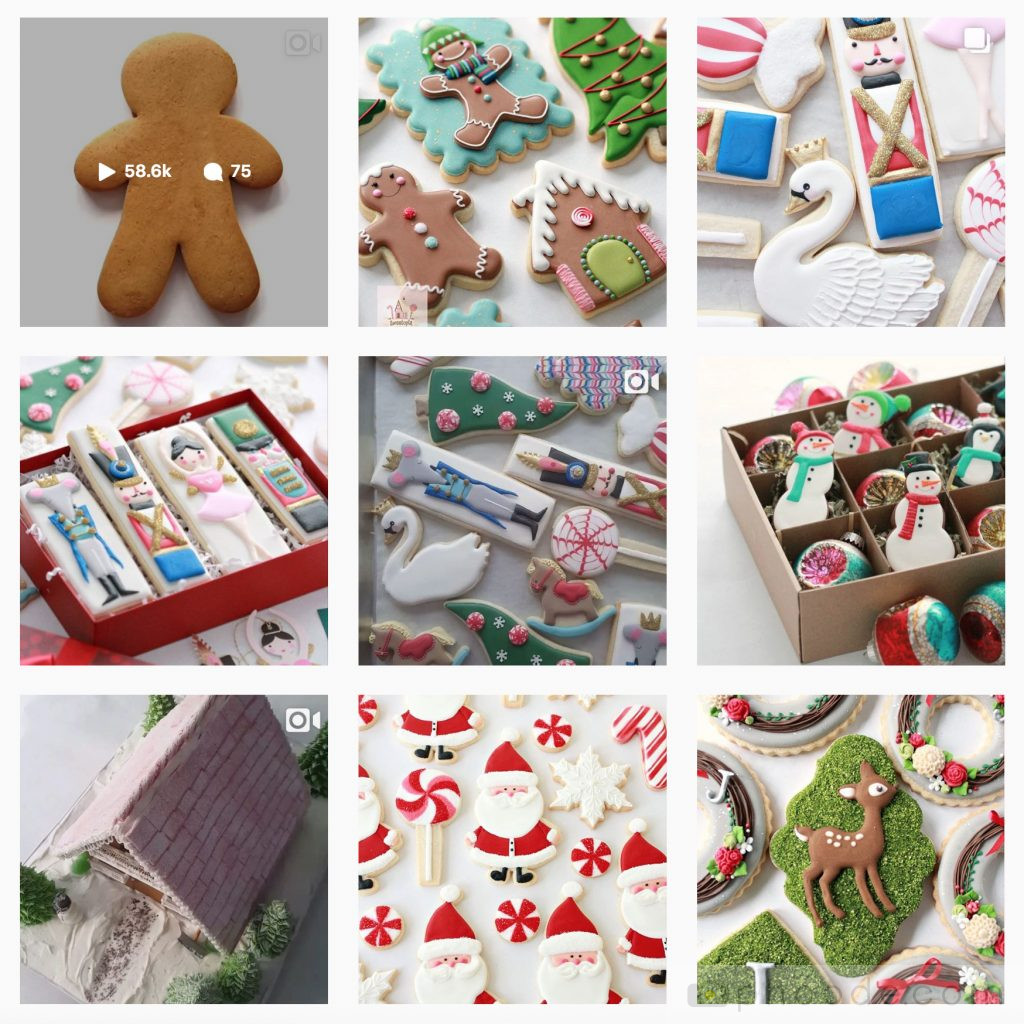 As more people began to decorate cookies of their own, home cooks and commercial kitchens began experimenting with icings. Royal icing, which can be traced back to the 16th century, is one of the most popular decorative choices among professionals and hobbyists. A malleable wet topping as well as an edible adhesive, the egg-white based frosting quickly became favorable to the thick gum and sugar pastes that bakers were restricted to in the past.
All of the elaborate gingerbread houses and carefully detailed cookie toppers you encounter this holiday season wouldn't be possible without royal icing. In fact, the seemingly simple culinary invention may have played the biggest role of all in transforming the cookie into something of an art form. With steady hands, a little bit of food coloring, and some imagination, the cookie can become a canvas for ambitious bakers.
The oddly satisfying video above only scratches the surface of how far a little royal icing can go and sheds a whole lot of light on why the commercialization of cookie decoration has been such a massive success in recent years. Fine-tip piping "pens", precise needles, silicon spoons and scrapers all come together in bundles to aid just about anybody in creating decadent designs. Brands such at Wilton have made billions by simply stocking the shelves of local craft and culinary stores alike with decoration kits primarily reserved for the most wonderful time of the year.
On the power of tradition:
It's easy to scoff from the comfort of ones couch when over-the-top bakers compete for cash. For some, it's difficult to understand how contestants drive themselves half-mad over icing techniques and spice ratios. But, deep down, I'm willing to bet that many viewers actually empathize with the care that goes into a Christmas cookie and marvel at the final product each contestant manages to cook up.
Whether they're homemade chocolate chips or Oreos double stuffed with bright crimson creme, most of us have a special connection with cookies. Some may attribute the love affair to our body's natural craving for sugars and fats. However, I believe there's more to the relationship than that. Despite the odds, they've survived an ever-changing world and evolved as they've traveled. Having worked their way into most every home, they evoke a sweet sense of nostalgia.
Our holiday traditions are equally unwavering. The names and reasons for celebrating may have changed, but the need for togetherness has not. On its own, the cookie has a lot of positive attributes to fall back on. Nevertheless, its most endearing trait may be its tendency to bring us all together around the kitchen table.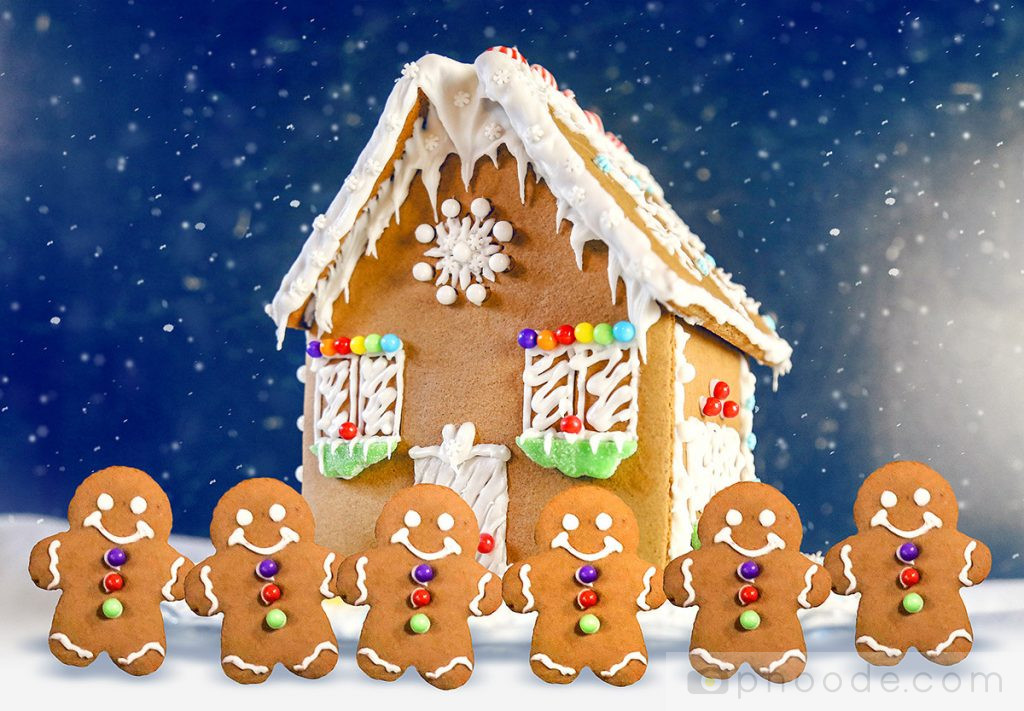 Suggested posts you might be interested in: