Food Porn Behind the Iron Curtain: Artist Natalia LL and Consumer Art
Picture this:
You're a blonde, long-legged bombshell, living in the thick of communist reign over Eastern Europe. You're an artist and a steadfast feminist. Basic necessities such as food are scarce and rationed. Nevertheless, ideas on sex and consumer culture fill your mind. However, heavy government censorship has curtailed your work from reaching a wider audience.
How do you prevent your voice from being smothered?
This was precisely the question performance artist Natalia LL asked herself during the 1960's and 70's. All of her life, she was the sort of woman to turn heads. Even more striking than her appearance was her tongue. She lit up at the prospect of taboo topics that would make others blush.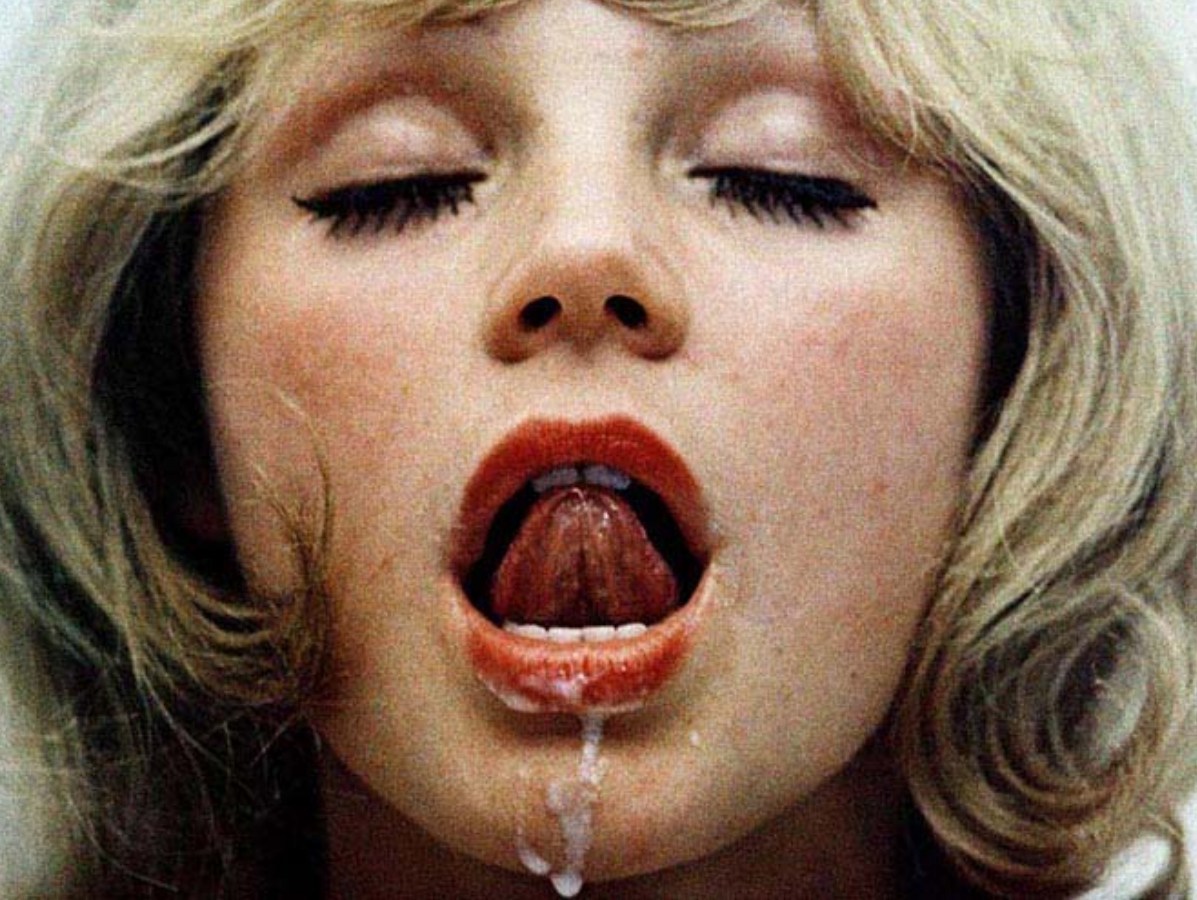 Producing art was her way of fighting on the front lines for an Eastern European sexual revolution. However, the moment her work gained traction, she ran into caveats. Early on, she discovered authorities would curtail anything that could be considered "pornographic" without a second thought. Unable to bring bodies into her work, Natalia instead found a proxy in food products. And with that, her series Consumer Art was born.


Technically, LL's images were little more than records of a woman interacting with food. However, the imagery is undeniably risqué, riddled with innuendo impossible to ignore. Natalia's model, sporting heavy make-up and bedroom eyes, stares straight through viewers as ice cream seeps out of her mouth. She teases onlookers by biting, licking, and sucking bananas and sausages. True to form, it takes a concerted effort to turn away from what Natalia has to present.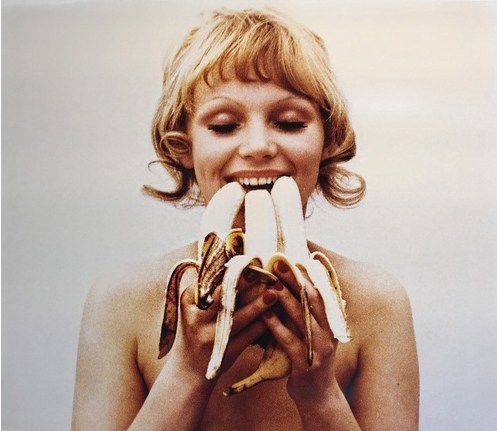 Hailed by historians as a seminole feminist art critique on consumerism, the images do more than focus on the trope that "sex sells". The food wasn't chosen solely because they bared a passing resemblance to body fluids and male anatomy. At the time, the featured items were rare, highly desirable imports. Considering that Polish grocer's shelves were often bare, people fetishized Natalia's food not only based on outward appearances, but also for the sustenance it represented. Sausage was rationed and exotic fruit was exotic indeed. Some Polish people have never tasted or even seen bananas before.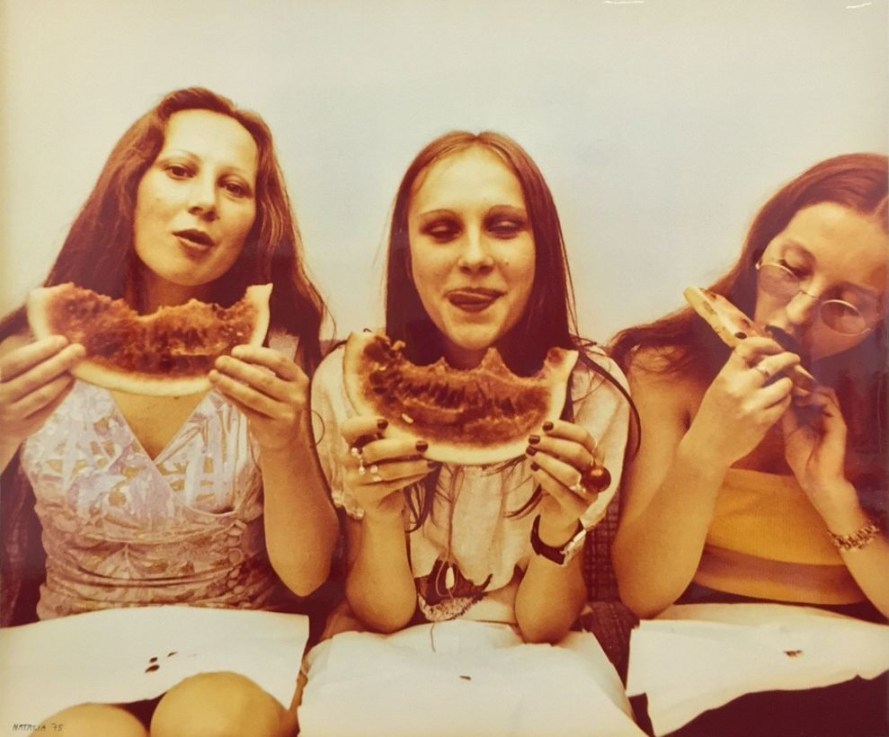 A lot has changed since the fall of the communistic regime in Poland, but one thing has remained the same. Treading into her 80's, Natalia LL still continues to make feminist art.
Of course, the art itself has evolved. But, at heart, nothing has changed. Recently, she adopted Brunhilde, a mythical Germanic female warrior responsible for bringing about the fall of her male counterparts, as a muse. But, despite the departure, she continues to callback to her earlier work. One photograph featuring a banana, horribly mangled on the point of a Valkyrie's shield, clearly drew some inspiration from Consumer Art.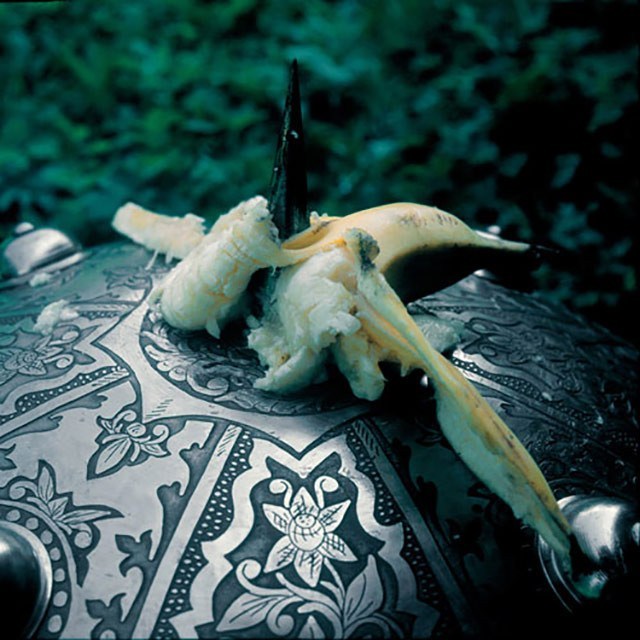 Natalia LL's work hasn't always been pretty. Those who've tried to downplay her artistic merit may have even found her work disgusting. But her aim was never pristine gallery walls or advertising campaigns. Instead, the goal has always been to flirt with the lines the state (and society) laid out. Capable of transforming eating into an erotic act, it's hard not to admire the chutzpah of this astounding woman.
Check out more Natalia LL's work at nataliall.com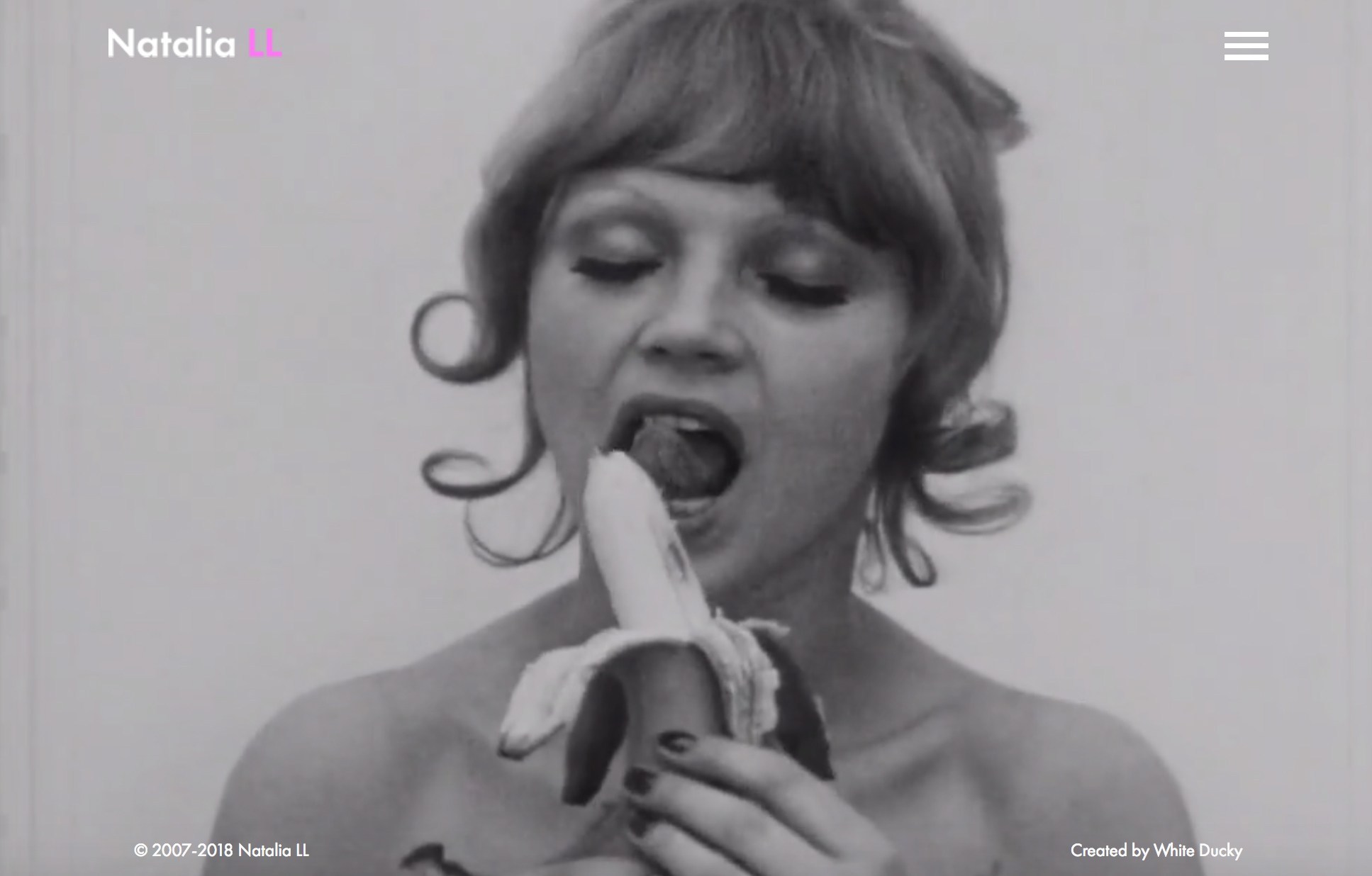 Suggested posts you might be interested in: