The Legacy of Self Taught Food Artist Niko Pirosmani
Sometimes, the most gripping work comes from the place you'd least expect. Despite lacking a formal education, artist Niko Pirosmani used intuition and observation to create some of Georgia's most culturally significant works. Primarily focusing on food and drink as well as the people that grow, bake, and brew, Pirosmami illustrated to the world his cultural heritage.
From the start, Niko Pirosmani's life revolved around food and farm. In 1862, he was born to farmers in the fertile Kakheti province of Georgia, famed for a history of viticulture spanning over 8000 years. Naturally, the family maintained a small vineyard. It's likely that his first memories were among the grapevines so prominently portrayed throughout his works.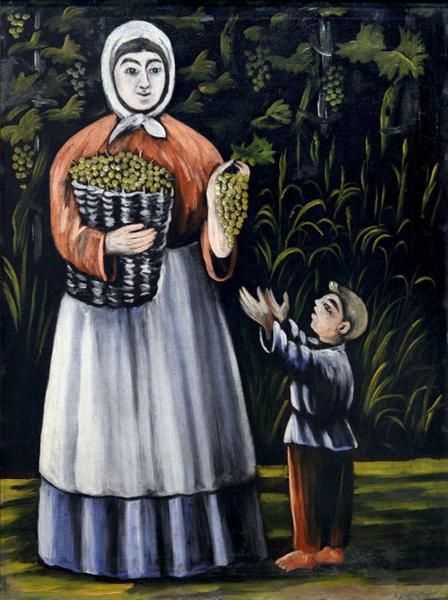 Unfortunately, a quiet life of farming wasn't in the cards for Pirosmani. By the age of eight, he was orphaned. Without any other choice, the boy ventured to the capital of Tbilisi to find work. Until adulthood, he took odd jobs as a servant, a herdsman, and even a railroad conductor. Despite having to work long hours, the magic of the diverse, cosmopolitan city sparked creativity. While he lacked the income to study at an academy, he taught himself how to read and paint. Some sources claim that he even managed to make his own oil to paint with.
Other artists might have scoffed at the ordinary jobs Pirosmani took to make a living. After all, painting houses and tending to dairy farms are less than glamorous. However, these experiences informed his artwork as he grew older. He could care less about the towering buildings that surrounded him or the art trends that dominated the rest of Europe. Instead, he focused on the people and conditions that made defined his home.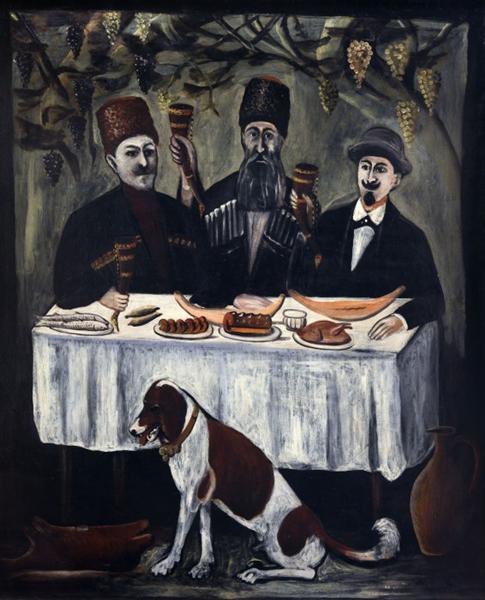 With age, Pirosmani devoted more and more of his time to art, often letting his own comfort fall to the wayside. In the city's cafes and restaurants, the self taught food artist became a familiar figure that enjoyed some local popularity. Hopping from venue to venue, he would paint bar patrons and shop scenes as well as postural scenes from memory. Often times, he'd accept a hot meal in lieu of proper payment.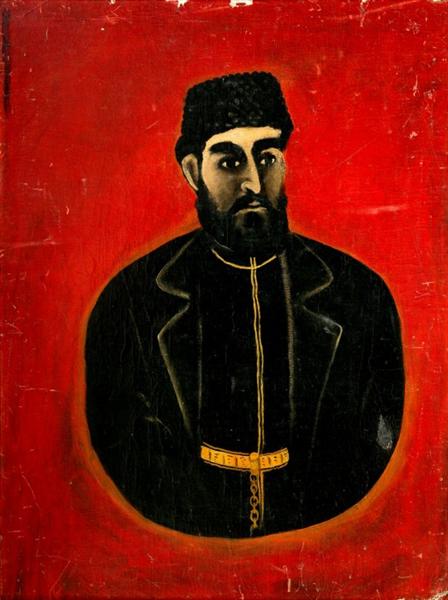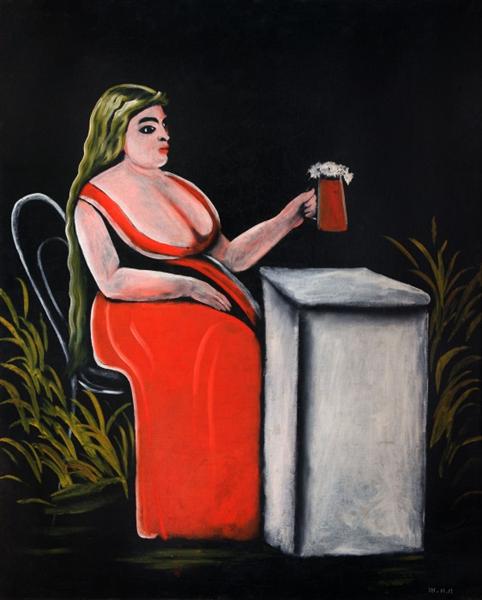 Although he may have never studied the masters, there was something compelling to his deliberate compositions. Simplified details force viewers to focus on rich colors and almost abstracts uses of shape. Though his art breaks spelled out rules and conventions, there's something undoubtedly compelling about his works.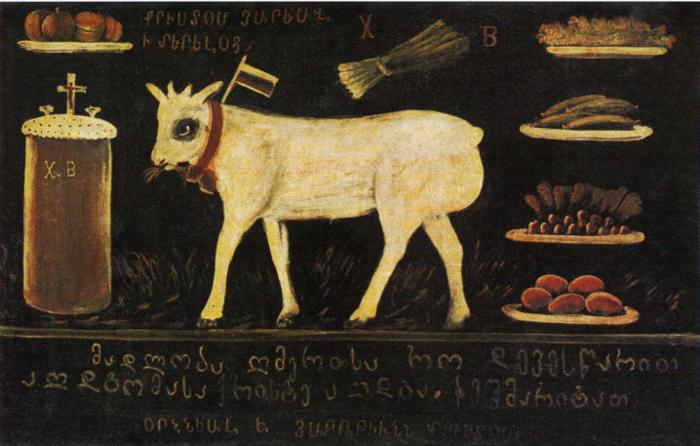 Locals weren't the only ones to see something special in the self taught food artist. In fact, a few Russian collectors passing through town brought a few of his canvases up to Moscow in the 1910's. However, the avant-garde art scene didn't warm up to the naïve artist right away. As World War I approached, Georgia became entangled in the neighboring Russian Revolution. In the midst of turmoil, eateries went bankrupt – no one had money to pay for the poor artist's works. Without an income, Pirosmani's health failed. Ironically, the artist so fascinated by food and drink died fairly young from malnutrition. At the time of his death, few knew his name.
However, Pirosmani's story did not end with his death. Posthumously, a major Parisian exhibition of Georgian artists featured his paintings. Straight away, he grew an international following. Famous artists including Pablo Picasso marveled at his work decades after his death.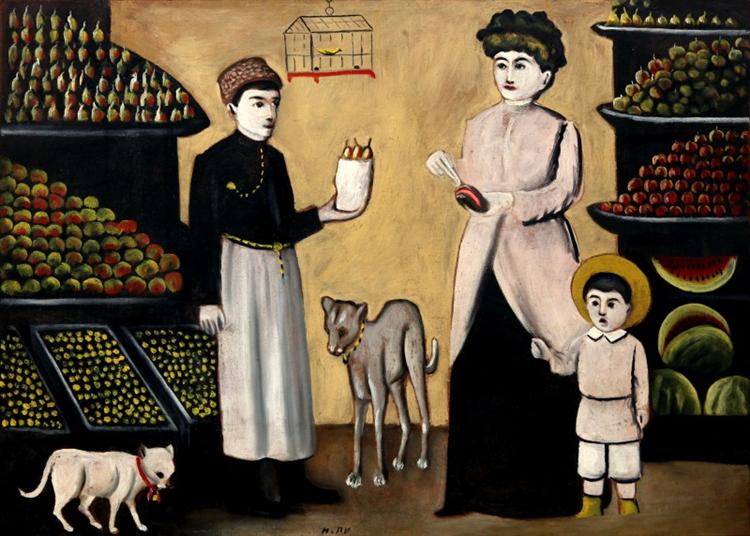 Today, Georgians celebrate Pirosmani's journey as a self taught food artist. His portrait is even featured on Georgia's currency! But why exactly does this self taught food artist resonate so much with the area to this day?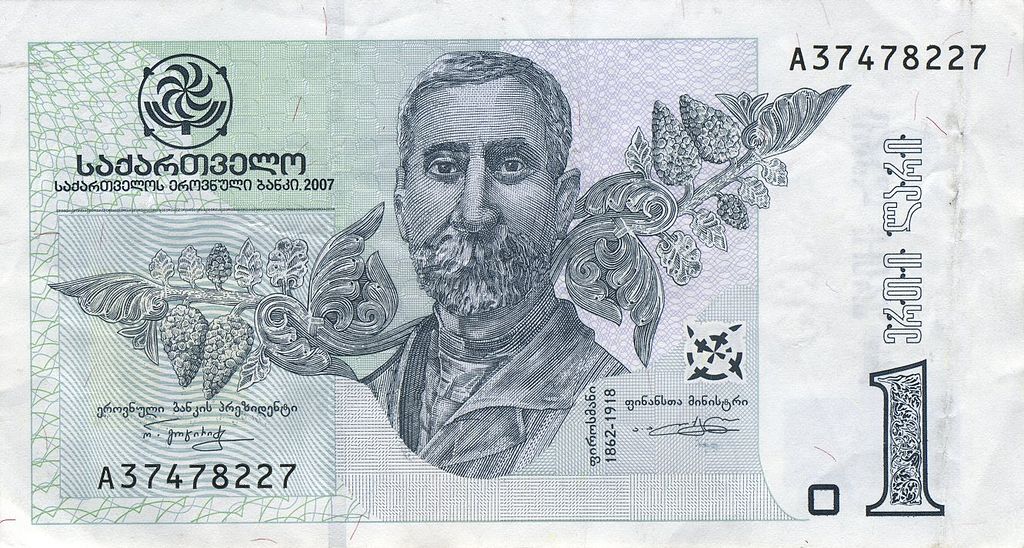 A crossroads between Europe and Asia, the little country of Georgia is often overlooked. Taking both eastern and western influences, it's a place where people of all religions and races are drawn together. Even the landscape is disparate, between the towering Caucasus Mountains and the shore of the Black Sea. In short, it's a land that's contradictory and hard to encapsulate. Yet, Pirosmani managed to do just that in his works.
As a former farmer, the self taught food artist identified what brought so many to Georgia – the beauty and bounty of its land. While the merit in his work wasn't recognized in his lifetime, it does something beyond being a pretty picture. He recognized food and drink as a link that ties Georgia together. From farm to table, Pirosmani's body of work paints a proud national identity.
Suggested posts you might be interested in: