Styling Food with Water Repellent Keeps your Buns Dry
Styling food and worried about your biscuits absorbing some of the gravy from those nearby mashed potatoes? Want the water droplets on that batch of Bibb lettuce to really stand out? You may want to head to your utility closet. A simple aerosol can of Scotchgard might be just the thing you're looking for.
When it's in action, it's completely invisible. It lacks any distinct odor. It doesn't leave behind any residue. Yet, it provides a seal powerful enough to leave melted butter rolling off the sides of bread like water off a duck's back.
Scotchgard is household name for a durable water repellent, or DWR. Most often, people choose to apply DWR's to carpets, fabrics, and upholstery furniture. A few coats can help prevent stains and make cleaning up heavy-traffic areas a breeze. However, what many people don't realize is that DWRs can stick to just about any material. For this reason, it can become a really handy tool in a food stylist's arsenal < learn about other tools that food stylists use.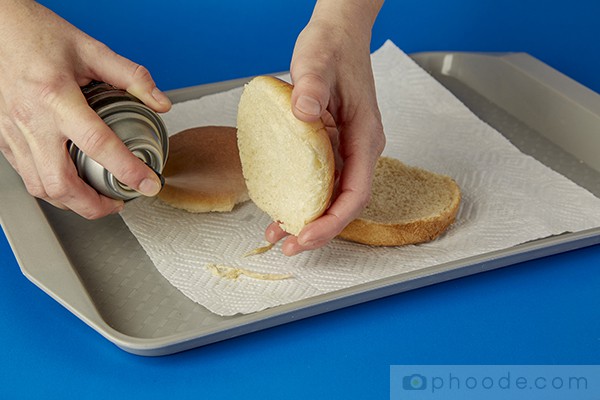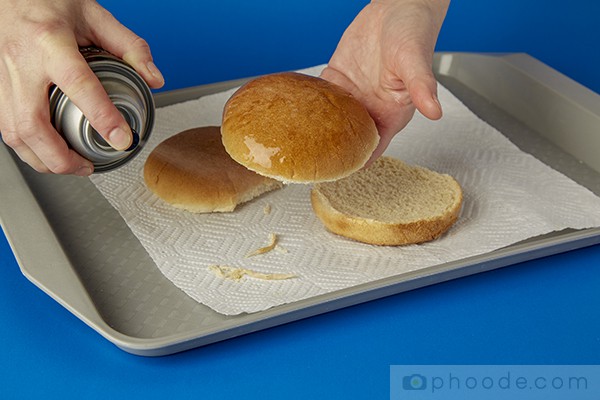 Styling food with water repellent isn't an intuitive art for most, and every stylist puts their own spin on it. However, what most people can agree on is that it's useful in just about any context in which liquid has to stand out on its own.
Imagine, for a moment, you're working with a poolside strawberry margarita. The pink color of the drink contrasts the turquoise of the chlorinated water perfectly. A salt rim adds some texture, and lime garnish almost ties the whole scene together. Wouldn't a nice layer of condensation around the outside of the glass be a nice touch to really drive home how refreshing that drink would be? A forward-thinking food stylist might actually apply a layer of Scotchgard to help form condensation. Used in conjunction with a glycerin spray, the end product would be absolutely enticing. And glass isn't the only material that can hold Scotchgard. You could do the same to a ceramic mug holding a steamy drink.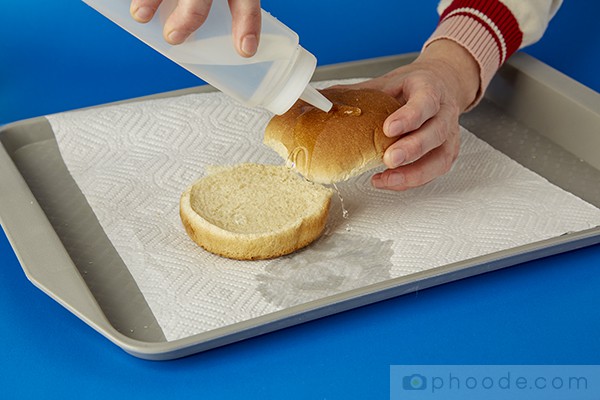 But that's not all that can be accomplished styling food with water repellent. In spray form, its possible to apply a durable water repellent directly to a food subject. This can be helpful in two ways. Firstly, certain foods look "fresher" with a waterproof seal in place to help highlight condensation (think of anything you might find in the produce department). Secondly, it prevents absorbent foods from soaking up liquid components it could be plated with. It goes without saying that soggy product is a pretty big no-no in food photography.  If you're working with a shortcake paired with a blackberry coulis, Scotchgard can quickly become a godsend. Silicon based hairspray can do similar job and is less harmful.
Just be sure not to take a bite into your delicious-looking hero food f after the shoot is said and done!
Suggested posts you might be interested in: